You Can Get a DUI for Sleeping Drunk in Your Car in New Jersey
If police catch you sleeping in your vehicle while intoxicated, it is possible for a court to convict you of a DWI in NJ.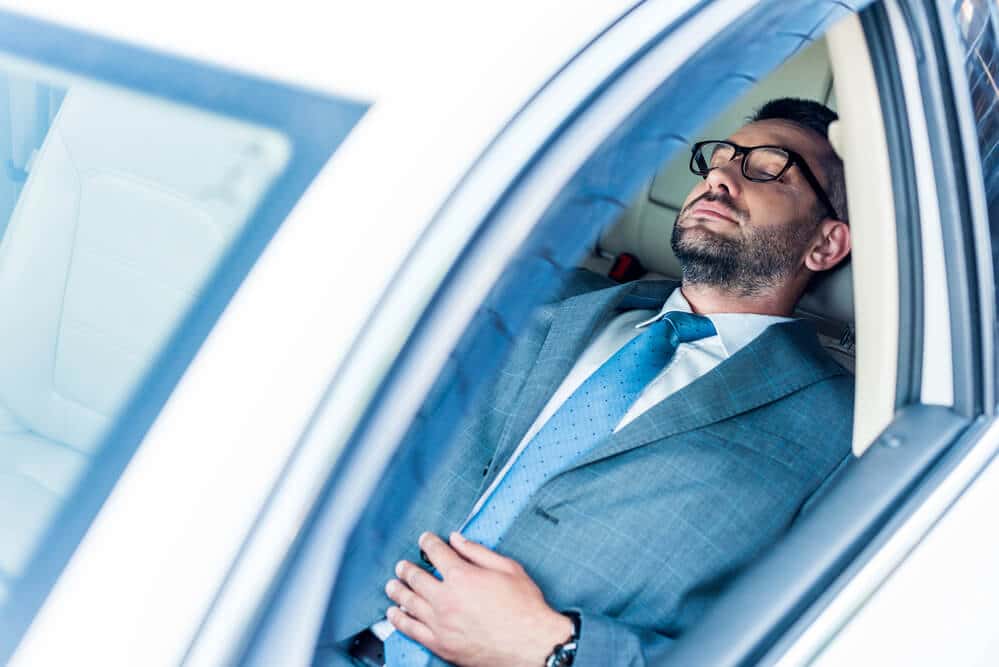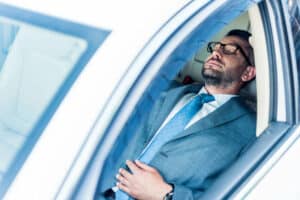 You don't have to be driving to be arrested and convicted of drunk driving in New Jersey. According to the New Jersey Appellate Court case, State of New Jersey v. John Thompson, an intoxicated person sitting behind the wheel sleeping while the engine runs is considered drunk driving. The appellate court decision noted that a DWI charge does not require the prosecutor to prove the defendant was driving to convict them. As a matter of fact, the court noted, the statute does not prohibit driving drunk, but does prohibit operating a vehicle while intoxicated. The court ruled that the defendant can be found guilty based on their intent to operate a motor vehicle while under the influence, meaning the surrounding circumstances before they operated a car come into play. As prior case law has defined that term, "operation" encompasses sleeping drunk in a vehicle while the engine is running, as well as running the vehicle without actually moving it.
The Case that Asked the Question
In the case before the Appellate Court, Thomson stopped to buy a sandwich and then fell asleep in his car. When the police arrived, they found Thompson in his car smelling like alcohol. On his seat were a half-eaten sandwich and some pill bottles. Thompson failed a field sobriety sobriety test, and the police arrested him. Later, they took him to the police station, where he refused a breathalyzer test, which violates New Jersey law in and of itself. Later, he admitted he had had a couple of drinks but was under the influence of prescribed medication for a shoulder injury and, therefore, unable to balance during the field sobriety test.
Operating Means More than Driving in a DWI Case
According to the Appellate Court and Supreme Court cases before it, operating a vehicle means more than driving. It includes putting a key in the ignition, moving toward your car, or sitting in your car while intoxicated and appearing as if you intend to or potentially could drive the vehicle. The crucial determination the court makes is the possibility of driving.
The New Jersey Supreme Court previously ruled that sitting or sleeping in a car with the engine running is evidence of operating a vehicle with the intent to, or possibility of, driving it, even though the driver parked the car. Therefore, even if a person is drunk in a car without the engine running but attempts to move or operate it, they can be guilty of a DWI. Thus, strolling drunk to your vehicle can technically be upheld as a DUI offense, as well as a police officer watching you leave your car drunk, assuming you drove drunk. The court cites these prior rulings and the legislative goal of keeping drunk drivers off the road. As such, the court construes the statute governing drunk driving liberally and practically.
You can run into serious trouble for sleeping in your car drunk in New Jersey.
Ultimately, if you are sleeping in your car with the engine running after you drank alcohol, you could be arrested and charged with a DWI. That means, even if you pull over to sleep off your drunkenness or do not drive at all because you are drunk but keep the engine on for the heater, you still are very possibly on the hook for a DWI offense. If your blood alcohol concentration is .08% or higher, you are legally drunk in New Jersey. For those under 21, any alcohol in their system while operating a vehicle is an underage DWI. So, if a judge convicts you of a DWI or DUI, be prepared to pay hundreds of dollars in fines and fees and face a potential jail sentence.
In addition, you must install an ignition interlock device and keep it on your primary vehicle for three months for your first DWI. Your license gets suspended until you install the device. You must also spend between six hours and two days in an Intoxicated Driver Resource Center and pay insurance surcharges of $1,000.00 per year for three years. After that, the fines increase, and your Interlock device time increases to up to 12 months when your BAC is between .010 and 0.15%. Over 0.15% and a person convicted of a DWI gets a license suspension in addition to a maximal 15 months with the ignition interlock device. Subsequent DWI's result in a possible 90 days in prison, higher fines, and longer time in the IDRC. And there is no possibility of plea bargaining for a reduced sentence with a DWI. There is, however, a 10-year step down rule that can help you minimize the penalties if your last DWI conviction was 10 years ago or more.
Moreover, if you refuse to take a breathalyzer test for DWI, the penalties include an interlock requirement for up to 15 months for a first offense. Subsequent offenses include a one to two-year license suspension, with another 2 to 4-year interlock requirement after that. A third refusal results in an 8-year license suspension and up to 4 years of interlock installed in your vehicle once your license has been reinstated. The legislature meant to punish those who refuse to take a breathalyzer test harshly.
Help Fighting Your DWI Case for Sleeping Drunk in a Parked Car in NJ
The good news is, anyone charged with a DWI can hire a tactically-skilled DWI attorney to defend them, even if a BAC reading from a breathalyzer is .08% or higher. At The Tormey Law Firm, our seasoned DWI defense lawyers know how the breathalyzer works and can challenge the reading if the test is flawed. For example, the breathalyzer itself could be improperly maintained or calibrated by the police department giving the test. The procedure for providing the breathalyzer could likewise be flawed. For instance, a police officer must observe the accused for twenty minutes before taking the breathalyzer test. If the accused has an opportunity to burp, eat something, or take medication while waiting, they could skew the results.
With years of experience handling countless drunk driving cases in courts across the state of New Jersey, we are well-equipped to raise doubts about the reliability of the prosecutor's evidence. And the prosecutor must present convincing evidence in support of their attempt to convict you of any driving while intoxicated or driving under the influence of a controlled dangerous substances offense.
If the police arrested you for a DWI while sleeping in your car, call a DWI attorney at The Tormey Law Firm to receive an absolutely free case review and consultation. You often can challenge the DUI case with our skilled attorneys' help. Contact us at (201)-556-1570 to connect with a member of our team right away.