Adderall Charges in New Jersey
"Adderall is a controlled dangerous substance that may lead to charges for illegal possession, distribution, DUI, and prescription forgery or fraud in NJ."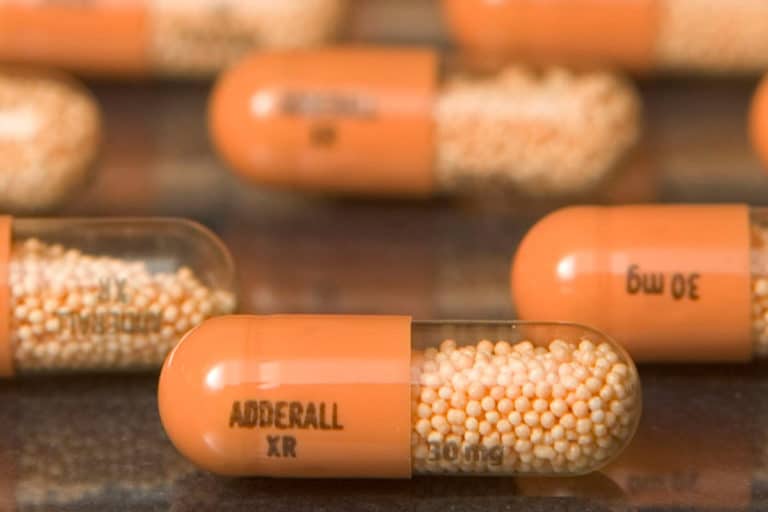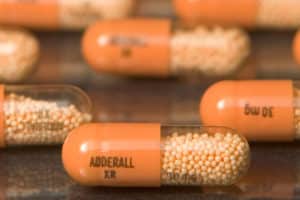 Adderall, Adderall XR, or Mydayis, sometimes referred to as the "study drug," is a prescription medication that physicians prescribe to patients suffering from attention deficit hyperactivity disorder (ADHD) or narcolepsy (a sleep disorder). Although the stimulant has a legal purpose, many consumers of Adderall use the drug illegally as a study aid, or sometimes recreationally. Most recreational consumers ingest Adderall in its pill form, however, some abusers of the drug crush the pill and inhale it. Adderall is harmful and addictive when used improperly or illegally, and New Jersey has labelled Adderall as a Schedule II controlled dangerous substance. As a result, you can be arrested and charged with a criminal offense for illegal possession of Adderall, intent to distribute Adderall XR, or distribution of amphetamines. New Jersey prosecutors also prosecute individuals for driving under the influence of Adderall (DUI) and Adderall use without a valid prescription. If you have been charged with an Adderall offense in New Jersey, it is critical to enlist an experienced criminal defense lawyer who knows how to beat these charges.
The New Jersey criminal defense attorneys at The Tormey Law Firm focus our entire practice on the area of criminal defense law. Our defense team includes former prosecutors and award-winning trial lawyers who work together to develop the most effective strategies to fight criminal charges against our clients. One of our attorneys, Christopher Perry, was recently recognized as a Rising Star by Super Lawyers. Travis J. Tormey, our firm's founder, has also achieved numerous awards and recognitions, including being listed among the Top 100 Criminal Trial Lawyers by the National Trial Lawyers Association. To learn more about how we can assist you and obtain additional information about your Adderall charge, contact us today at (201)-556-1570 for a free consultation. One of our knowledgeable lawyers will answer all of your questions and discuss the specifics of your case.
New Jersey Prescription Drug Offense Attorneys Discuss Adderall
Can excessive use of Adderall be harmful? What are the side effects? Although Adderall has a legal purpose, long-term amphetamine exposure, like all stimulants, can cause an abnormal balance of the dopamine chemical in the brain. Many studies on long-term recreational use are inconclusive, however, some physical side effects include cardiovascular side effects such as hypertension or hypotension from a vasovagal response, Raynaud's phenomenon, and tachycardia. Additionally, some users experience abdominal pain, appetite loss, nausea, and weight loss. Other potential side effects include blurred vision, dry mouth, excessive grinding of the teeth, nosebleed, profuse sweating, and tics. There are many other physiological side effects as well as physical side effects of Adderall. Some include increased alertness, apprehension, concentration, initiative, self-confidence, sociability, mood swings, insomnia or wakefulness, and decreased sense of fatigue.
Penalties for Adderall Offenses in New Jersey
Adderall is a legal prescription drug in New Jersey; however, recreational use, un-prescribed possession, unauthorized distribution, or prescription forgery to obtain the drug is illegal. Under the New Jersey Criminal Code, offenses for possession, theft or fraud, and intent to distribute Adderall are the following:
Illegal Use of Adderall Disorderly Persons Offense – The Disorderly Persons Offense includes carrying the drug in a non-pharmaceutical container, unauthorized use, and failing to turn it over to a police officer when asked. Fines include up to $1,000, and possible jail time of up to 6 months;
Fourth Degree Adderall Possession – Possession of four or fewer Adderall pills without a valid prescription. Fines include up to $10,000, and possible jail time of up to 18 months;
Third Degree Adderall Possession – Illegal possession of 5 – 99 Adderall pills. Fines include up to $200,000, and possible jail time of up to 5 years;
Third Degree Adderall Prescription Forgery, Theft or Fraud – Fines of up to $50,000 and up to 5 years in NJ State Prison; and
Second Degree Adderall Possession with Intent to Distribute – Illegal possession of 100 or more Adderall pills and a finding of intent to distribute. Fines include up to $300,000, and possible jail time of up to 10 years.
What if the Police thought it was Adderall but it was fake or another drug?
If the item seized in your case was not an illegally possessed Adderall pill, our experienced team of criminal defense attorneys will make sure that your defense is heard and that the state properly conducts lab-tests to indicate the authentic nature of the pill or substance.
Can I get a DUI with Adderall in NJ?
Although most assume that DUIs in New Jersey only involve an excessive blood alcohol concentration, the New Jersey Drunk Driving statue states that driving under the influence of any "…narcotic, hallucinogenic or habit-producing drug…" constitutes as an offense under the statute (39:4-50). A valid prescription for Adderall can sometimes be a valid defense if you are charged with DUI. However, you can still be convicted of DUI with Adderall if the state can prove that the drug caused your impairment, and the impairment was a danger to you and others on the road. This is true even if you have a valid prescription for Adderall. Officers will conduct field sobriety tests and sometimes consult a Drug Recognition Expert to evaluate possible symptoms of impairment.
What are the punishments for an Adderall DUI?
Depending on the number of previous convictions, a sentence for driving under the influence of a prescription drug like Adderall can vary. If you are convicted of an Adderall DUI, you may be sentenced to:
First offense – maximum jail sentence of 30 days, driver license suspension for seven months to a year, and fines of $250 to $500;
Second offense – maximum jail sentence of 90 days, driver license suspension for 2 years, and fines between $500 and $1,000; and
Third offense – maximum jail sentence of 6 months, driver license suspension for ten years, and a $1,000 fine.
Contact a New Jersey Adderall Lawyer who can Help Fight Your Charges
Don't let being arrested for an Adderall offense in NJ derail your life. Our prescription drug defense attorneys have assisted countless clients in similar situations and we are thoroughly equipped to help you. We have offices throughout New Jersey, including in Morristown, Hackensack, Newark, New Brunswick, and Middletown, which allows us to serve clients across the state. Contact The Tormey Law Firm at (201)-556-1570 or online today to set up a free consultation.