Criminal Legal Process in New Jersey
Experienced Criminal Defense Lawyers Explain the Stages of a Criminal Case in NJ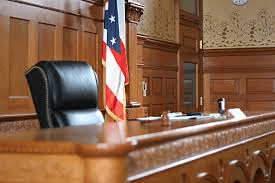 If you or someone you love has been charged with a criminal offense in New Jersey, enlist a knowledgeable defense attorney who can help you navigate the legal process. The Tormey Law Firm is a highly equipped team of experienced New Jersey criminal defense lawyers who serve on behalf of clients facing a vast array of charges, ranging from DWI to fraud. With centrally-located offices in Hackensack, Morristown, Newark, New Brunswick, and Middletown, NJ, our attorneys appear in courts throughout New Jersey on a daily basis fighting for our clients' rights. Having represented countless criminal defendants in a wide variety of cases, our criminal lawyers have specifically formulated tactics to combat charges such as possession of marijuana, assault, and shoplifting.
The entire Tormey Law Firm practice concentrates on criminal law, which has facilitated our developing a breadth of knowledge in the area of criminal defense. This repository of information regarding New Jersey law enables our defense attorneys to identify the nuances involved in each case and thus, to best represent our clients. Mr. Tormey himself has been cited as a legal resource in a number of prominent publications and media outlets, including The Daily Record and The Bergen Record, as well as the AOL News.
If you have been charged with a criminal offense in New Jersey, you need to know about the serious consequences that may be involved in your case. Contact The Tormey Law Firm today at (201) 556-1570 to receive a free legal consultation and position yourself to achieve the best possible outcome.
New Jersey Criminal Case Stages
The experienced criminal defense attorneys our law firm have served on behalf of thousands of clients in New Jersey. We will be your advocates through the entire legal process, which may include the following:
Plea Bargaining and the Status Conference
Trial
Fines in Criminal Cases
Probation Violations
Post-Conviction Relief Motions
Finding the Right New Jersey Criminal Defense Attorney to Represent You
Criminal charges in New Jersey can entail a myriad of serious penalties, including a term of incarceration, restitution payments, a period of probation, mandatory sex offender registration, or the suspension of your driving privileges. Contact The Tormey Law Firm now at (201) 556-1570 to speak with a criminal defense attorney who will explain your specific charges, the repercussions of a conviction, and how we can best defend you.