NJ Gun and Firearm Charges – Gun Crimes In New Jersey – Penalties for Gun Charges NJ
"What are the Penalties for Gun Offense Charges In New Jersey?"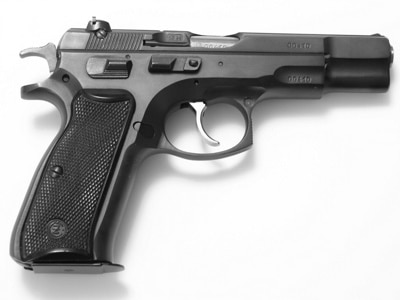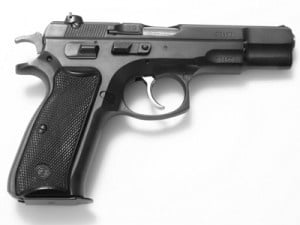 If you've been arrested for a gun charge in New Jersey, you are unfortunately facing some of the most serious gun laws in the country.  For even the possession of an Airsoft gun you are facing years in prison.  Luckily, the laws don't get any more serious for a real gun.  Any single firearms offense in New Jersey carries a weight of a minimum of 5 years in state prison with 10 years being the maximum.
Usually, on a 5 year offense, an offender will be eligible for parole in about a year to a year and a half.  Unfortunately, due to the Graves Act, there is a minimum of three years that must be served without parole on a gun charge.  If arrested and convicted for a gun charge in NJ, you can expect to spend at least three years in state prison.
Now, that's not always the case.  There are ways around these minimum mandatory sentences.  However, you are going to have to have your attorney apply for a Graves Act Waiver, and go through a fairly complicated process in order to "de-mandatorize" the sentence.  If you are successful in having this waiver granted, you might be able to garner a 3 year mandatory prison sentence with a one year minimum of time served before parole.  This is a good result considering that you are sparing yourself 2 years in state prison, but let's be honest… no one wants to spend a year behind bars.
Your best bet is to hire a lawyer that specifically know how to fight and beat gun charges in New Jersey.  There are a number of ways to beat these cases, you simply need to find an attorney with extensive experience with gun charges.  To see the ways that the Tormey Law firm can attack and potentially defeat your gun charges, click the links below.
How to beat a gun charge #1: Challenging the "consent" of a search.
How to beat a gun charge #2. Challenging motor vehicle stops and illegal searches.
How to beat a gun charge #3. Challenging Bad Warrants and Illegal Searches
How to beat a gun charge #4. Plea negotiations and reducing sentencing minimums.
How to beat a gun charge #5. Transporting a gun to the range.
Other Gun Related Pages
NJ Gun Lawyer – Why you should consider hiring an attorney for your gun charge.
NJ Gun Laws – A comprehensive breakdown of gun laws in New Jersey.
Possession of a Weapon Charge NJ – Information on general weapons possession.
Possession of a Destructive Device NJ – Laws on destructive devices in NJ.
NJ Gun Permit Attorney – If you need an attorney for gun permits.
New Jersey Gun Permits – Information about obtaining paperwork for NJ firearms.
Gun Charges NJ – What your facing after NJ gun charges and how to fight them.
Certain Persons Offenses – Info about "certain persons to not own firearms" offenses.
BB Gun Charges – BB Gun Laws in New Jersey.
First Offense Gun Charges – Information about what happens on a first offense gun charge.
Forfeiture of Weapons – Sometimes the police will take your guns after a domestic dispute.
Gun Case Victories #1 – One of the gun cases that we won in NJ.
Gun Charges In NJ – A video on gun charges in NJ.
Gun Permit Attorney – A video on hiring an attorney to help you obtain gun permits.
Firearm and Weapon Charges NJ – An overview of how our firm handles gun charges