Bergen County Domestic Violence Lawyers
Domestic Violence Restraining Order Attorneys in Hackensack, New Jersey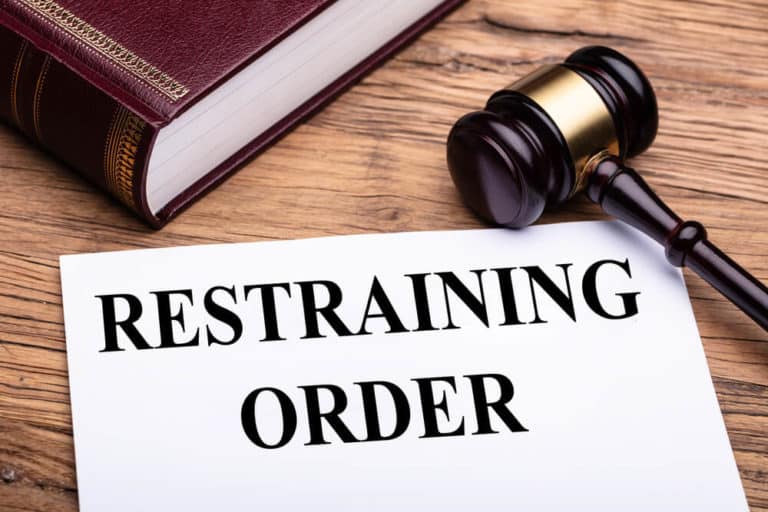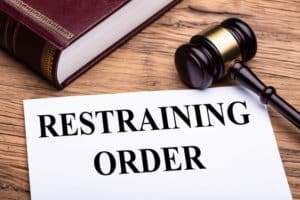 If you have been a victim or have been accused of domestic violence in Bergen County, the repercussions can leave you intimidated and fearful of what to do next and how best to handle your case. New Jersey lawmakers have aggressively sought to curb domestic abuse through the avenues made available to victims, including the issuance of temporary and final restraining orders. Once a victim files for a temporary restraining order and such protection is issued, the legal process quickly proceeds with little time before a final hearing to determine the need for a permanent restraining order, or lack thereof. If you find yourself on either side of a domestic violence case in Bergen County, New Jersey, it is vital to seek knowledgeable legal counsel from an experienced attorney who can assist you with preparing the most compelling case and vigorously represent your interests.
If you are the person accused of domestic violence, a restraining order and criminal charges threaten to damage your reputation, leave you with a criminal conviction on your record, prohibited from possessing firearms, unable to maintain custody of your children, subject to a DCPP investigation, disallowed from returning to your residence, and even land you in jail. On the other hand, if you are a victim of abuse, a permanent restraining order can provide the protection you and your family desperately need. For immediate assistance from highly skilled Bergen County domestic violence lawyers, contact The Tormey Law Firm at (201)-556-1570 today. You can reach us anytime for a free consultation and dedicated legal guidance.
Domestic Violence in Bergen County, New Jersey
Domestic violence is defined as an abusive relationship between intimate partners, same sex or opposite sex, married, living together or dating, and characterized by frequent violence, typically used by one partner to control the other. Domestic violence is not only physical abuse, however. In fact, these behavior patterns include one person's consistent sexual, emotional, mental, or economic domination over another to injure, manipulate, terrorize, threaten, blame, intimidate or coerce them.
New Jersey's Prevention of Domestic Violence Act catalogs the criminal acts that constitute domestic violence, encompassing: homicide, assault, terroristic threats, kidnapping, stalking, criminal restraint, criminal coercion, false imprisonment, sexual and aggravated sexual assault, criminal sexual contact, lewdness, robbery, burglary, criminal mischief, criminal trespass, harassment, contempt, and other crimes threatening the life and health of a protected person under the Act. A person qualified as protected under the act is over 18, or an emancipated minor (declared by a court or is married, pregnant, in the military, or has a child); abused by a spouse, ex-spouse, significant other, date, father or mother of the victim's existing or future child or household member, regardless of age, sex or physical condition.
More than 10 million men and women a year are abused in an intimate relationship. Domestic violence affects people of all colors and creeds. And while one in four women and one in nine men suffer intimate relationship abuse annually, only one percent of domestic violence cases are reported to the police. If they are called out to a domestic violence scene, however, the police are required to arrest, take into custody, and seize any weapons from those suspected of domestic violence when the victim is visibly injured or complains of injury, or the alleged abuser has violated a protective order. At the scene, a police officer advises a victim of their rights to seek protection by giving them a victim notification form and may help them file the necessary documents, signed under oath, to go before a judge and petition for a protective order. A judge may hear the alleged victim's testimony in court or over the phone after hours. If the judge determines that the victim is in need of protection, they will issue a Temporary Restraining Order (TRO).
Restraining Order Process in Bergen County NJ
A TRO is a judge's order that restrains the defendant in the complaint from going near, harming, or contacting the victim and their relatives, and from possessing weapons. The defendant may also be ordered to pay child support or medical reparations to the victim named as the plaintiff, and the plaintiff is often given temporary child custody and rights to remain in the home free from the defendant. The TRO, if granted, must be served on the other party, typically by law enforcement.
Approximately ten days after getting the TRO, both parties appear before the judge at a hearing to give testimony, along with any witnesses, about the violence or abuse that took place, and presenting any other evidence, such as pictures, text messages, voicemails, and medical records. After both sides have the opportunity to present their case, a judge will determine whether the TRO should become a Final Restraining Order (FRO). The restraining order application should show and the plaintiff at the hearing must prove that the applicant is 18 years old, or an emancipated minor, qualified in a relationship described under the Prevention of Domestic Violence Act as a person who has been subjected to one or more of the 19 crimes listed in the Act, and is threatened with future violence or abuse. An FRO stays in effect permanently, unless one of the parties seeks to terminate it in court. A copy of the FRO should be sent to the local law enforcement agency nearby, members of the household and close relatives, in the event of future incidents.
Bergen County Criminal Charges for Domestic Violence
If the victim brings charges or the police file charges against the alleged abuser, a criminal complaint is filed in addition to a restraining order. In Bergen County, the charges will be heard in the Bergen County Superior Court, Criminal Part, or the Municipal Court nearest to the scene of domestic violence, depending on the severity of the charges. A domestic violence case in criminal court is prosecuted by the County Prosecutor for indictable crimes, and the Municipal Prosecutor for disorderly persons and petty disorderly persons offenses. The court venue for a criminal domestic violence case is determined by the degree of the crime or crimes listed in the complaint against the defendant. Unlike a restraining order in civil court, the State is the plaintiff in a criminal case. In the civil case, the victim is the plaintiff and the alleged abuser is the defendant. Likewise, unlike civil cases in the Bergen County Family Court, the defendant may be appointed an attorney if they cannot afford one, and the victim may be called as a witness to testify on behalf of the state.  A criminal complaint may be filed by the police regardless of the victim's wishes, but a civil complaint for a restraining order must be filed by the plaintiff or their attorney.
How to get a Restraining Order in Bergen County NJ
If you or someone you know is a Bergen County victim of domestic violence, know that New Jersey laws seek to protect you. Victims of domestic violence may file a civil and criminal complaint against their abusers, with or without the police, in Bergen County Superior Court, Family Part, during regular hours or at the nearest Municipal Court or local police department, during off hours, along with a temporary restraining order (TRO). Oftentimes, domestic violence perpetrators are arrested and released from jail, so if you have suffered abuse, it is important to relay your fears of further violence to the judge and ask for limitations on your abuser's time to retrieve their belongings from the residence. If you are in danger, Bergen County offers shelters, hotlines, and other resources to help victims of domestic violence, looking out for your safety first. Reach out to our domestic violence attorneys in Hackensack for further resources and advice to help keep you and your family protected under NJ state laws. We can help you ensure that a temporary protective order becomes final.
Accused of Domestic Violence in Bergen County NJ?
While some restraining orders are based on valid allegations for domestic violence, there are many cases that result from false accusations of harassment, simple assault, and other acts of domestic violence. When you have been falsely accused of domestic violence and are facing a restraining order in Bergen County, you need skilled and aggressive defense representation to protect your rights and defend your innocence. At The Tormey Law Firm, our knowledgeable team handles all aspects of domestic violence cases, including final restraining order hearings and criminal charges. We will thoroughly review your case with you, help devise the most effective approach to your defense, and zealously fight for you through every step of the court process. If you or a loved one has been arrested and has an upcoming domestic violence detention hearing, our attorneys are here to advise and represent you from the moment you are accused.
Need a Hackensack Domestic Violence Lawyer Protecting Your Innocence
The Tormey Law Firm has a team of distinguished lawyers who provide representation for victims and those accused of domestic violence in Bergen County NJ. With local offices in Hackensack, just steps from the Bergen County Superior Court, we appear in the Family Division for final restraining order hearings and the Criminal Division for criminal charges on a regular basis. We thoroughly understand the laws on domestic violence in New Jersey and have the experience to successfully handle your case. Contact us at (201)-556-1570 to discuss your case in a free consultation.