"Our law firm has current New Jersey State Prosecutors on our legal staff, fighting as defense attorneys in your case."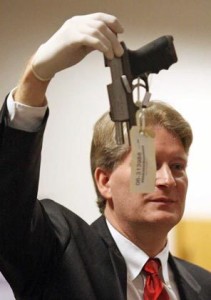 The Tormey Law Firm is absolutely dedicated to providing the best possible defense for your case.  Many law firms are proud to claim that their attorneys having been prosecutors in the past, working on the other side of the courtroom.  We are proud to have current and active New Jersey State prosecutors working as defense attorneys in our firm.
The advantage that this provides in the court room is undeniable.  Prosecutors have a keen understanding of the "burden of proof" required in every case; they know what it takes to prove your guilt, and they are adept in swaying the minds of jurors.  Having prosecutors on our staff gives us a keen look into how the other side is going to fight the case against you.
This is like having the other team's playbook.  We know the strategies that they're going to use before they even have a chance to use them… it's an unfair advantage.
Prosecutors also have an incredibly extensive knowledge of the law.  As an employee of the state, they try multiple cases on a daily basis.  They are constantly refreshed of changes in current NJ criminal law, and are force to be on top of their legal game.
Finally, active prosecutors provide the ability to prepare for trials.  Our firm maintains the mindset that we are hired to beat criminal charges, with negotiations being a back-up strategy.  Our prosecutors help us to run through the hypothetical questioning, cross examinations, and objections that we will face on the day of your trial.  You simply will not find a more prepared team of attorneys.
To see a few of the ways that we can fight any criminal charge, please take a look through our Top 5 Ways To Beat A Criminal Charge series.