Computer Crime Defense Lawyers Fighting Internet-Related Charges in NJ
"You may face several different charges for internet-related crimes in New Jersey, such as computer criminal activity, cyberstalking or cyber-harassment, data theft, child pornography, and fraudulent use of another's information online. All of these offenses carry heavy fines and prison time if convicted."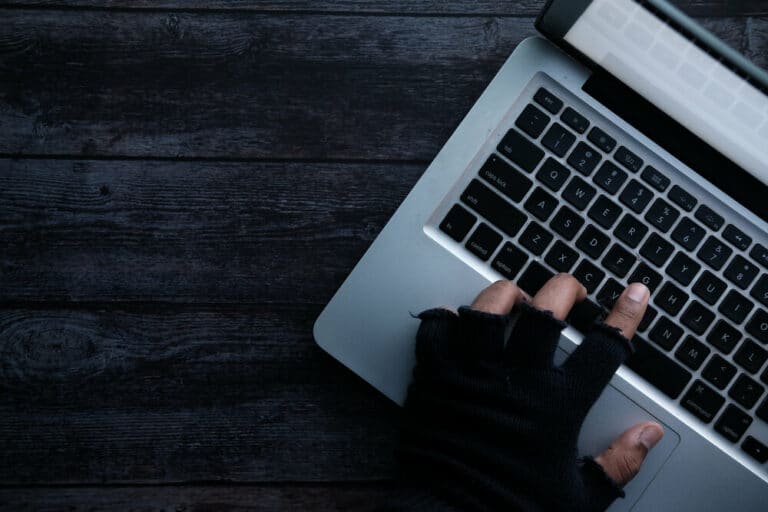 Computers are the most critical tool for everyday use, but can also be a mechanism for committing cybercrime. Hackers can steal someone's identity, money, and time. While most people take for granted that the Internet provides most of their regular informational needs, they can venture into risky territory when they are accused of bad acts online, whether duping victims with false trust or fraudulent requests, committing theft of someone else's credit card information, personal data, or identity, or engaging in other internet-related crimes involving child pornography or cyberstalking. Those who find themselves charged with computer crimes may not understand the dire consequences of being found guilty, as New Jersey imposes severe consequences including incarceration and financially devastating penalties for many of these charges.
If you have been arrested or charged with a computer crime, or you are under investigation for engaging in internet or computer-related criminal activities in New Jersey, you need an aggressive and sharp criminal defense lawyer who will fight tooth and nail to defend your innocence. The renowned New Jersey criminal attorneys at The Tormey Law Firm have over one hundred years of combined experience defending clients charged with all manner of computer criminal offenses statewide. Our talented team of lawyers goes above and beyond to secure the best results on behalf of clients facing charges for illegally accessing or obtaining data, cyber-stalking or online harassment, child pornography offenses, and criminal cases involving theft or fraud committed via computers. With the dedication and forethought to comprehensively investigate and formulate your defense, our firm is prepared to tackle whatever state or federal prosecutors may confront you with in the criminal prosecution of a computer crime case in NJ. Contact us for immediate assistance at (201)-556-1570 to discuss your case free of charge.
Degrees and Penalties for Computer Criminal Activity Charges N.J.S.A. 2C:20-25
N.J.S.A. 2C:20-25 punishes anyone who intentionally accesses another's computer or network data, damages or uses another's data, or hacks into individual or public computer systems or networks, without permission or above their authorization. The penalties range from a maximum of 18 months to 20 or more years in prison and a maximum of a $200,000.00 fine. Moreover, first degree cybercrime convictions come with mandatory minimum sentences, meaning a minimum sentence of one-third to one-half of the convicted individual's sentence before parole eligibility.
According to N.J.S.A. 2C:20-25, it is third or second degree computer criminal activity offense for someone to intentionally or recklessly access or damage another's computer data, storage, program, software, equipment, system, or network without permission for any purpose but especially not for reasons of fraudulently obtaining personal information, services, or property from anyone. It is further illegal to block anyone's Internet access or computer data, system, network, software, or equipment. A third degree criminal conviction may result in three to five years in prison and a $15,000.00 fine, while a second degree conviction carries a five to ten-year prison sentence and up to $150,000.00 in fines.
It is a second degree crime to destroy someone's data, system, network, or software, obtain someone's identifying information, services, or property worth more than $5,000.00, or obtain someone's personal information like medical or governmental records. First degree cyber computer crime or cybercrime includes interfering with public communication, transportation, or utility services to more than ten people and that lasts for two or more hours, threatens or causes bodily harm, or exceeds $250,000.00 worth of damages. A first degree criminal conviction results in 10 to 20 years and a $200,000.00 fine.
Enhanced Punishments and Strict Liability in NJ Computer Criminal Activity Cases
Additionally, someone who victimizes a governmental entity is strictly liable, meaning the state does not have to prove fault, and the defendant may not claim ignorance of the victim being a governmental entity. A prison sentence is certain. Finally, each sentence is separate and does not merge with any other sentences for multiple convictions. In other words, prison terms are consecutive. Further, aggravating circumstances that allow a judge to add time or punishment to a sentence include victimizing a minor under N.J.S.A. 2C:20-25.
What the State Must Prove to Convict under NJ 2C:20-25
Proving an individual or group violated the law against computer criminal activity entails evidence that they, beyond a reasonable doubt, knowingly accessed, altered, damaged, destroyed, or obtained data, software, or equipment without permission or exceeded their authorization. Knowing or purposeful access means the accused intended or aimed to access, alter, damage, destroy or obtain data, software, or equipment and was almost sure their actions would accomplish that purpose or goal.
Unless an individual accessed governmental information, they may have a defense of mistake or accident. First, a person with authorization to access a computer system, for example, may not have realized they exceeded their authorization by accessing sensitive data in a business or public entity. They may have also accidentally accessed software or hardware, for example, without intending to due to their inexpert use of computers. Since an element of computer crime is the intention or purposeful access to unauthorized data, software, or hardware, the state may not be able to prove the defendant committed a computer crime.
Scope of Computer Crime Offenses in New Jersey
The crimes punishable under the computer criminal activity statute (N.J.S.A. 2C:20-25) range from accessing personal computers to steal credit card information to hacking a government website to copy and download government records and other sensitive information. Also, attacking widely-used software by exploiting vulnerabilities and causing outages of popular entertainment sites, is another example of interfering with computer and Internet access available to the public.
Cyberterrorism is another form of widespread misuse of the Internet or computer networks to threaten political damage or threaten national security. Using ransomware to disable computers for money or phishing campaigns that trick business employees into sending sensitive data are other examples of actions subject to criminal prosecution under New Jersey law.
Moreover, a defendant who accidentally accessed information may still face theft or other computer crime charges when they copy or use the data mistakenly accessed to make purchases on a credit card or otherwise impersonate another using their personal information. Other crimes associated with computer and internet-related criminal offenses are luring and enticing a minor for illicit or sexual purposes or obtaining or engaging in sharing child pornography, which may be fourth, third, or second degree crimes depending on the specific circumstances of the case. The most severe child pornography charges committed on the internet and via computers entail first degree criminal punishments.
Overall, all computer criminal offense convictions are punishable by prison and high fines in New Jersey. Despite some overlap in the charges, a defendant can anticipate a long prison stay when multiple charges apply to a single operation or incident. For example, a violation of N.J.S.A. 2C:20-25 when accessing another's computer data is a crime, but so is theft when the obtained data is the vehicle for making fraudulent purchases through identity theft. Although they all arise from the same incident, the charges are separate and the sentences consecutive, at least as to separate violations of the computer criminal activity statute and separate charges that someone may face in addition to a violate of that law.
Consult NJ Computer Crime Attorneys about Your Best Defense
When your arrest for computer crimes threatens to deprive you of your liberty, get defense help from the criminal defense attorneys at our New Jersey law firm, who know the cybercrime laws and tactics for defending these cases inside-out. With our experience and familiarity handling internet criminal offense charges in courts throughout the state of New Jersey, we diligently investigate our clients' cases to find evidentiary issues and legitimate defenses that can be used when undermining the state's accusations. Contact us today at (201)-556-157- to speak with a criminal lawyer regarding your computer criminal crime case, get informed about the charges and the process, and find out how we can help zealously protect your rights.