NJ Stalking Charges – Stalking Charges in NJ – Stalking Penalties In NJ – Stalking N.J.S.A. 2C:12-10
"In New Jersey, a stalking charge is extremely serious and can result in jail time. These cases obviously need to be handled carefully in order to secure the best possible outcome."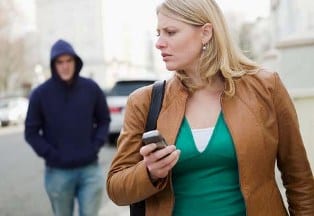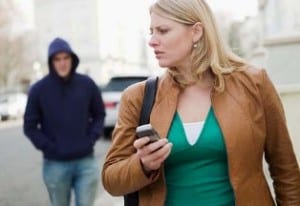 Stalking typically refers to unwanted contact or communications with another person. This can include following an ex-girlfriend to her place of work or sending her several late-night text messages. It is an indictable criminal offense, meaning that if you're charged with stalking, you could be looking at five years in state prison, in addition to other penalties detailed below.
Statistically, hiring an attorney might be your only hope of getting a stalking charge downgraded or dismissed entirely.
The Tormey Law Firm is a team of aggressive criminal defense lawyers, including an active New Jersey prosecutor who has handled all manner of domestic violence cases. We have extensive experience defending clients against domestic violence charges, including stalking, terroristic threats, and harassment.
Additionally, we've developed a series of advanced defense strategies, some of which can be found in our video series on "How to Fight a Restraining Order." Although these videos focus on restraining orders, many of the same arguments can be made to beat any domestic violence charge, including stalking.
Call us for a free consultation, and please continue reading this page for more information on stalking charges in New Jersey.
Stalking is a criminal offense in New Jersey that is codified under N.J.S.A. 2C:12-10, which stipulates that a person must knowingly or purposely engage in a course of conduct directed at someone else that would cause a reasonable person to fear for his safety.
But just what is meant by "course of conduct"? Well, New Jersey prosecutors interpret "course of conduct" to refer to a person repeatedly, on at least two occasions, maintaining visual or physical proximity to someone else. Importantly, this can include electronic communications. As a result, that harmless text message you sent could come back to bite you in the you-know-what.
Penalties for Stalking in New Jersey
Stalking is usually charged as a fourth degree crime that is punishable by eighteen months in state prison. This charge requires that the course of conduct caused the other person to suffer emotional distress. But because "emotional distress" is such a vague term, overzealous prosecutors can often go after a person even if his conduct didn't actually rise to the level of stalking.
The charge can also be brought as a third degree crime, punishable by up to five (5) years in prison, if the course of conduct was committed by a person who was already on parole or probation. It can also be charged as a third degree crime if a person violates a court's protection order. And if a person is convicted of committing a second act of stalking against the same person, it can be charged as a third degree crime.
Believe me: you do not want to have to spend the rest of your life explaining a criminal record for stalking. The word STALKING carries a stigma that could cause people to mistakenly believe that you're a violent person. And that's just not right, because you're as cute and harmless as a box of kittens.
Defenses to Stalking Charges in NJ
There are some strong defenses to a stalking charge. For instance, it can be argued that the alleged victim's fear was not "reasonable" under the circumstances. A prior relationship with the other person can affect this determination. Additionally, if the accused individual did not intend to upset the alleged victim, the charge could be downgraded to harassment.
However, these defenses are best left to a professional who is experienced in domestic violence defense and familiar with courtroom procedure in New Jersey.
Call the Tormey Law Firm for a free consultation about your stalking charge. These matters demand the help of an attorney who is well-versed in domestic violence cases.
We know how to defend you against a stalking charge and secure a favorable resolution to your case. With an experienced domestic violence prosecutor on staff, we've got the kind of "inside information" that can lead to success in the courtroom.
Give us a call today so that we can start looking through the details of your file and formulate a winning strategy that will work for you.
(201) 556-1571
Stalking – N.J.S.A. 2C:12-10 – The Criminal Code that governs Stalking charges in NJ
N.J.S.A. 2C:12-10 – Stalking Statute
a. As used in this act:
(1) "Course of conduct" means repeatedly maintaining a visual or physical proximity to a person or repeatedly conveying, or causing to be conveyed, verbal or written threats or threats conveyed by any other means of communication or threats implied by conduct or a combination thereof directed at or toward a person.
(2) "Repeatedly" means on two or more occasions.
(3) "Immediate family" means a spouse, parent, child, sibling or any other person who regularly resides in the household or who within the prior six months regularly resided in the household.
b. A person is guilty of stalking, a crime of the fourth degree, if he purposefully or knowingly engages in a course of conduct directed at a specific person that would cause a reasonable person to fear bodily injury to himself or a member of his immediate family or to fear the death of himself or a member of his immediate family.
c. A person is guilty of a crime of the third degree if he commits the crime of stalking in violation of an existing court order prohibiting the behavior.
d. A person who commits a second or subsequent offense of stalking against the same victim is guilty of a crime of the third degree.
e. A person is guilty of a crime of the third degree if he commits the crime of stalking while serving a term of imprisonment or while on parole or probation as the result of a conviction for any indictable offense under the laws of this State, any other state or the United States.
f. This act shall not apply to conduct which occurs during organized group picketing.