Indictment by a Grand Jury in New Jersey
"A criminal case in NJ Superior Court may be presented to a grand jury for indictment. This group of your peers must consider the evidence presented by the prosecutor and decide if there is enough to indict you for the crime. If you are indicted, your case will proceed in court."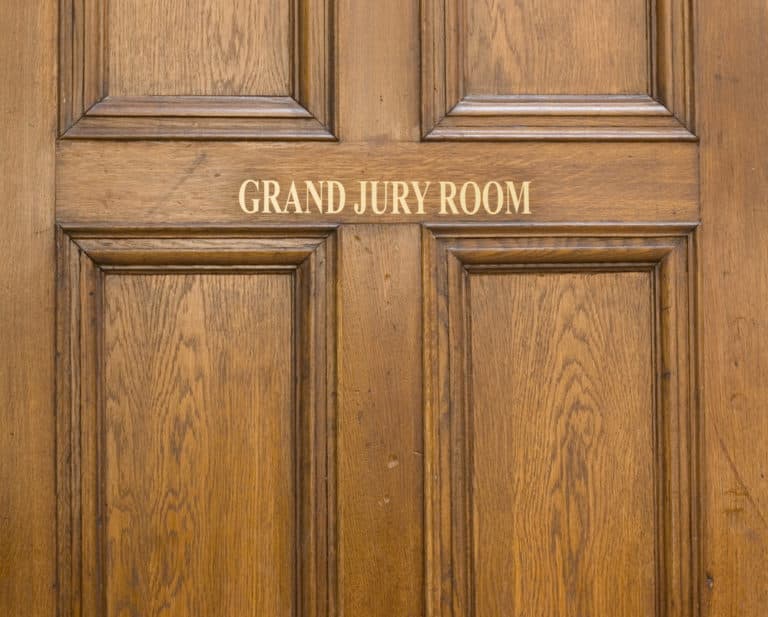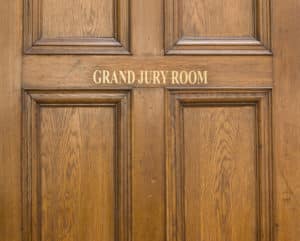 Indictable offenses are considered much more serious crimes in New Jersey. Similar to felonies in other states, these criminal charges are handled in New Jersey Superior Courts. If you have been charged with a felony, it is critical to understand how a criminal indictable offense case proceeds and what is required for the case to move from one stage to the next. The process of indictment and grand jury proceedings will significantly influence how your case moves through the criminal justice system and ultimately, the outcome in your case. If you are facing criminal charges for an indictable offense, or you are being investigated for a felony in New Jersey, you should consult an experienced criminal defense attorney who can advise you about what to do next.
At The Tormey Law Firm, our team of highly experienced NJ criminal defense lawyers handle all stages of indictable cases in Superior Courts throughout New Jersey, including in Bergen County, Essex County, Passaic County, and Morris County. Depending on the facts of your case, our lawyers may be able to dismiss an indictment filed against you for insufficient evidence or take other actions on your behalf close in time to grand jury proceedings. Whether you have been charged with aggravated assault, unlawful possession of a weapon, burglary, terroristic threats, drug distribution, or another felony crime, we can help. Contact us at (201)-556-1570 to discuss the specific charges for which you may be indicted and get the answers you need now. One of our attorneys will provide you with a free consultation.
What Offenses are Subject to Indictment in NJ?
Any criminal offense that is subject to indictment is called an "indictable offense." Indictable offenses that are handled in New Jersey Superior Courts are broken down into four separate categories: first-degree offenses, second-degree offenses, third-degree offenses, and fourth-degree offenses.
First degree offenses are the most serious crimes prosecuted by the state. For example, these offenses include murder, rape, robbery, and certain types of manslaughter. Fourth degree offenses, by contrast, are the least serious indictable offenses, but they are still substantially more serious than a typical disorderly persons offense. Fourth-degree indictable offenses can include some drug crimes, assault by auto, and some shoplifting or prostitution offenses. Second and third degree offenses cover a broad range of crimes in between first and fourth degree offenses in severity, including some serious drug crimes, arson, some types of burglary, and some serious sex crimes.
Grand Jury and Indictment Process in New Jersey
Proceedings in New Jersey Superior Court typically commence after a law enforcement agency has investigated your involvement in an indictable offense and a prosecutor has determined that you should be charged with that offense. If the prosecutor does not dismiss the case or downgrade it to a lesser offense that will be handled in municipal court, the case will proceed for potential indictment. The prosecutor will then present evidence to a grand jury that is called to sit within the county where the offense allegedly took place. A grand jury is composed of 23 New Jersey citizens who have been randomly selected for service based on tax, voter registration, and driver's license lists.
After a grand jury hears evidence presented by the prosecutor, they are asked to decide whether there is sufficient evidence to formally charge you with the offense presented at issue. You and your attorney will not typically be present during these grand jury proceedings. If the grand jury decides that the prosecutor has not presented sufficient evidence that you committed the crime charged, they may decline to indict you or they may issue an indictment on lesser charges. On the other hand, if the grand jury determines there is enough evidence for you to be charged with the crime, they will return an indictment that requires you to respond and potentially stand trial in Superior Court.
What Happens after you are Indicted in NJ?
Following indictment by a grand jury, you will be required to appear for a formal arraignment within 14 days of the indictment. You or your attorney may be offered a plea bargain at that time, and you will also be provided with what is called "discovery," including arrest reports and/or investigative reports and other documents related to the charges filed against you. If you do not reach a plea agreement or enroll in a diversionary program like Pretrial Intervention (PTI), your case will proceed to the indictment stage. After that date, you and your attorney may appear at one or more pretrial hearing dates leading up to an eventual trial on your charges. Having a knowledgeable attorney representing you is crucial at all of these stages of indictable offense proceedings in New Jersey Superior Court, so you should seek out qualified legal representation as soon as possible.
Find Help from NJ Indictable Crime Defense Lawyers
If you have been charged with an indictable crime, are facing an indictment, or have been recently indicted in New Jersey, contact the skilled New Jersey criminal defense attorneys at The Tormey Law Firm for help crafting your best defense. We provide free consultations. Please feel free to call (201)-556-1570 or contact us online for more information.