Megan's Law Registration for Certain Sex Offenses in New Jersey
"Megan's Law refers to sex offender registration in New Jersey. It is a law passed in 1994 requiring certain defendants convicted of sex crimes to register with local police. Convicted sex offenders are classified as Tier 1, 2, or 3. Your tier affects how strict the regulations are, such as whether or not you are on the internet database registry, how often you have to check in with the police, and other community notification and supervision requirements."
Click Here to Fight a Criminal Charge
New Jersey Megan's Law Lawyers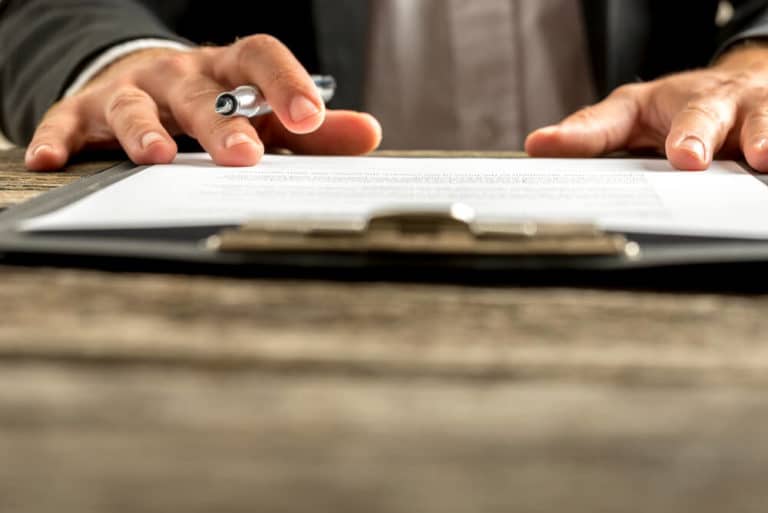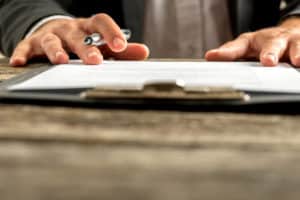 Following the 1994 rape, murder, and abduction of Megan Kanka by a repeat sex offender, New Jersey enacted sex offender registration and community notification requirements under Megan's Law, which are found in statute sections N.J.S.A. 2C:7-1 through 2C:7-11. In instances where a defendant has committed sex crimes related to aggravated sexual assault, sexual assault, aggravated criminal sexual contact, certain instances of kidnapping, endangering the welfare of a child, luring or enticing a minor, and possibly false imprisonment, he or she will be required to register with local police and the community may be notified of the offender's presence. The tier classification determines the scope of public disclosure to those in the community.
What gets You on Megan's Law in NJ
The following crimes require Megan's Law Registration for those convicted in New Jersey:
Sex Offender Registrant Risk Assessment (RRAS) and Tier Classification System in NJ
If a person is convicted of one of the eligible sex crimes above, the County Prosecutor's office completes a tier classification assigning the registrant a tier using the Registrant Risk Assessment ("RRAS"), as shown below.  This point system approach determines which individuals in the community will receive notification about the registrant's community presence.   The RRAS is comprised of four categories and assesses the registrant on thirteen criteria.
There are three tiers that a registrant can be classified in.  Tier One is considered "low" risk and the score range is 0-36 points.  As a Tier One registrant, law enforcement is notified of his or her presence in the community.  Tier Two is "moderate" risk and the score range is 37-73 points.  Law enforcement, schools and community organizations are notified about a Tier Two Registrant.  The higher the range, the more disclosures are made to the public (Internet Registration, etc.).  Finally, Tier Three is "high" risk and the score range is above 74 points. More members of the community are made aware of a Tier Three registrant within the community.
Seriousness of Offense x5
| Criteria | Low Risk | Moderate Risk | High Risk |
| --- | --- | --- | --- |
| Degree of Force | No Physical Force/No Threats | Threats / Minor Physical Force | Violent / Use of Weapon/ Significant Victim Harm |
| Degree of Contact | No Contact/Fondling Over Clothing | Fondling Under Clothing | Penetration |
| Age of Victim | 18 or Over | 13-17 | Under 13 |
Offense History x3
| Criteria | Low Risk | Moderate Risk | High Risk |
| --- | --- | --- | --- |
| Victim Selection | Household/Family Member | Acquaintance | Stranger |
| Number of Offenses/ Victims | First Known Offense/Victim | Two Known Offense/Victims | Three or More Offense / Victims |
| Duration of Offensive Behavior | Less than One Year | 1-2 Years | Over 2 Years |
| Length of Time Since Last Offense | 5 or More Years | More than 1 Not Less Than 5 Years | 1 Year or Less |
| History of Anti-Social Acts | No History | Limited History | Extensive History |
Characteristics of Offender x2
| Criteria | Low Risk | Moderate Risk | High Risk |
| --- | --- | --- | --- |
| Response to Treatment | Good Progress | Limited Progress | Prior Unsuccessful Treatment / No Progress in Current Treatment |
| Substance Abuse | No History of Abuse | In Remission | Not in Remission |
Community Support x1
Criteria
Low Risk
Moderate Risk
High Risk

Therapeutic Support

Current Continued Involvement in Therapy

Intermittent

No Involvement

Residential Support

Supportive/Supervised/Setting/

Appropriate Location

Stable and Appropriate Location / No External Support System

Problematic location and/or Unstable / Isolated
Employment Educational Stability
Stable and Appropriate
Intermittent but Appropriate
Inappropriate or None
In some cases, you may be able to challenge your tier classification. Learn more about Megan's Law Tier Classification Appeals here.
What about Megan's Law for Juveniles in New Jersey?
The process for classification is based on a similar premise for juveniles adjudicated as delinquent for sex offenses. The County Prosecutor's Office uses similar criteria for juveniles adjudicated as delinquent for sex crimes by evaluation of each juvenile on a scale system called the Juvenile Risk Assessment Scale (JRAS). This scale evaluates the individual to determine the juvenile's risk to the community and recidivism. More specifically, the prosecutor assesses the juvenile's risk to the community and possibility of re-offense by filling out the scale based on sex offense history, antisocial behavior and environment characteristics. Sex offense history is broken down into subcategories assessing the adolescent's degree of force, degree of contact, age of victim, victim selection, number of offenses/victims, duration of offensive behavior, length of time since last offense, and gender of victim(s). Similarly, the antisocial category is also divided by history of antisocial acts and substance abuse.  Further, the environmental risk is split by reviewing the juvenile's response to sex offender treatment, sex offender specific therapy, residential support, and employment/educational stability.
This scale is a lesser numeric range than adults, but also places the juvenile in a low, moderate or high range which correlates to community reporting and awareness.  It mirrors the adult scale system because the higher the point value on the scale, the more community notification requirements and offense information is made available to the public.  The "Low Range," is 0-9 points, "Moderate Range" is 10-19 points, and "High Range" is 20-28 points. For a Tier 1 Juvenile Offender, below 10 points, law enforcement is made aware of his or her presence in the community. For a Tier 2 Juvenile Offender, 10-19 points, law enforcement, schools and community organizations are made aware of his or her presence in the community. For a Tier 3 Juvenile Offender, 20-28 points, law enforcement, schools and community organizations are made aware of his or her presence in the community, in addition to other members of the public.
How long does someone stay on Megan's Law in NJ?
The scope of community notification and reporting to law enforcement will remain unless you meet the requirements for removal. A registrant will be required to provide information to law enforcement surrounding: his or her name, social security number, age, race, sex, date of birth, height, weight, hair and eye color, legal and temporary residences, place of employment, crimes related to registration, computer access and more.
Get NJ Attorney Help with a Megan's Law Case
It is important to seek the advice of an attorney if you have been accused of sex crime, charged with a sex offense requiring Megan's Law registration, or recently tiered for Megan's Law registration in New Jersey. Our experienced sex crimes lawyers know how to fight criminal charges for sex offenses, ensure you have been properly classified based on your history, appeal improper tier classifications, and help you get removed from Megan's Law. Call The Tormey Law Firm today at (201)-556-1570 to see if you have been correctly classified, if you can possibly beat your case and avoid community supervision, or if you may be eligible for removal from the reporting requirements for Megan's Law.
You can access the New Jersey Sex Offender Internet Registry on the NJ State Police website. You may also be interested in reading the Attorney General Guidelines for Law Enforcement for the Implementation of Sex Offender Registration and Community Notification Laws.