Maywood NJ Criminal Defense Lawyer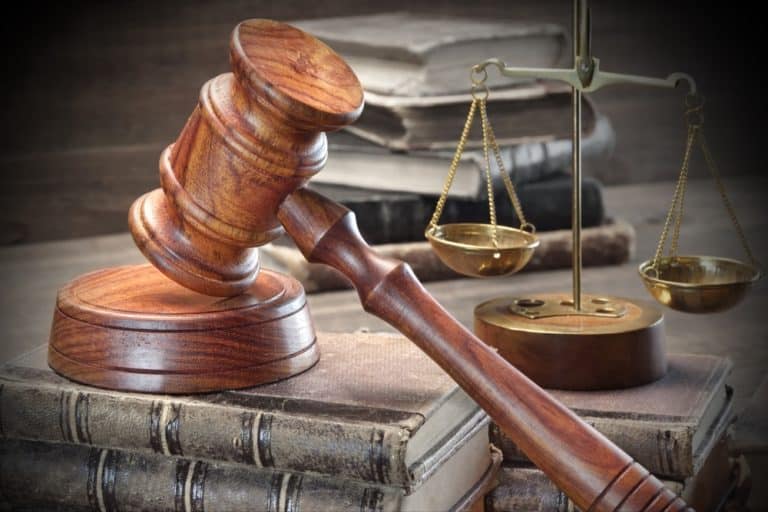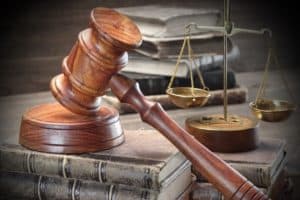 Maywood, New Jersey is a borough with approximately 10,000 residents. The borough is located in Bergen County, the most populous county in the state. As with any New Jersey borough, each year, scores of people are arrested in and around Maywood and charged with either municipal ordinance offenses, petty disorderly persons offenses, disorderly persons offenses, or indictable offenses. These offenses are typically charged and tried in either the county superior court or local borough courts, depending on the degree of severity. Here is how criminal cases are handled in Maywood, NJ, how the type of criminal charge you are facing affects where your case is heard and decided, and what you may ultimately be facing if convicted. If you have been arrested in Maywood and are facing criminal or DWI charges, our highly experienced criminal defense attorneys at The Tormey Law Firm can help. With local offices in the area since our firm was founded, we have achieved scores of successful results for clients charged in Maywood with crimes ranging from marijuana possession to unlawful possession of a weapon.
Whether you are dealing with a disorderly persons offense in municipal court, or indictable (felony) charges in superior court, our team of former prosecutors and award-winning criminal defense lawyers have assisted countless people in your situation and we know what it takes to best defend you in court. Our firm's founder, Travis Tormey, has been named among the Top 10 Criminal Lawyers in New Jersey by the American Jurist Institute. He is also a Certified Alcotest DWI Defense Lawyer, among the select few attorneys in New Jersey who have been trained to calibrate and operate the breath testing device used in the vast majority of DWI cases. In essence, our attorneys combine intimate knowledge of prosecution techniques and our highly effective defense strategies to deliver superior results for clients whose lives and futures are often on the line. Contact us at (201)-556-1570 for a free consultation or set up an appointment to discuss your specific case with a skilled Maywood NJ criminal defense attorney today.
Crime and Law Enforcement in the Borough of Maywood
Maywood has a lower crime rate than approximately 80% of cities in the United States, and a considerably lower crime rate than neighboring towns. The adjacent town of Paramus in particular has a significantly higher crime rate. Nevertheless, Maywood has its own dedicated police department that has a staff of over 20 officers. This means that law enforcement actively patrols Maywood, looking out for traffic violations including DWI, disorderly conduct near the borough's bars and restaurants, such as the Twin Door Tavern on W. Pleasant and similar nightlife areas. They also vigorously investigate and aid in the prosecution of burglary crimes in Maywood's often well-appointed residences.
Criminal & Traffic Charges in Maywood, New Jersey
If you are cited or arrested for a criminal or traffic offense in Maywood, you may be wondering about the potential severity of your violation and the consequences you may face. New Jersey does not use the common terms "infraction," "misdemeanor," or "felony" in its criminal charging documents. Criminal charges that may arise from conduct in Maywood include disorderly persons offenses like drug paraphernalia and possession of less than 50 grams of marijuana, disorderly conduct, and simple assault, as well as indictable offenses.
Minor offenses that require a court appearance are all heard in municipal court, including municipal ordinance violations, traffic offenses, and petty disorderly persons or disorderly persons offenses. Municipal ordinance violations include, for example, receiving ticket for excess noise after your neighbor calls in a noise complaint to the police during a party you're hosting. Petty disorderly persons offenses and disorderly persons offenses are similar to criminal misdemeanors, often considered to only be quasi-criminal offenses, but filed instead under the state criminal code. They are punishable by a county jail sentence, fines, and will leave you with a criminal record. Traffic offenses can include simple parking violations all the way to more serious traffic offenses like driving with a suspended license. Whether you are required to appear in court will normally be noted on the ticket or summons that you received from the police officer.
Indictable/felony offenses in New Jersey are graded as fourth through first degree crimes, with 1st degree indictable offenses referring to the most serious types of offenses like murder. These charges follow a different criminal procedure than lesser offenses and are punishable by state prison terms. An indictable case is handled in the superior court in the county where the alleged offense occurred.
Accused of an Offense in Maywood, Where will my Case be Handled?
Beginning in January 2013, the Maywood Municipal Court was consolidated with the Paramus Municipal Court, so people accused of criminal and municipal violations in Maywood will have their cases heard at the Borough of Paramus Municipal Court, located at 1 Jockish Square, Paramus, NJ. You can read more about the Maywood Municipal Court – Violations Bureau on their dedicated page.
Indictable criminal charges in Maywood, New Jersey are transferred to the Bergen County Prosecutor's Office and prosecuted in the Bergen County Superior Court, located at the Bergen County Justice Center, 10 Main St. Hackensack, NJ. The Bergen County Justice Center houses six trial judges, along with the Bergen County Prosecutor's Office.
Facing a Criminal Charge in Maywood Borough, What does it Carry?
It is generally more favorable to have your case heard in municipal court, rather than in county superior court for a number of reasons.  Penalties for disorderly persons offenses still include significant fines and jail time, so these should not be taken lightly. For example, you can face up to 6 months in the county jail and a fine of up to $1,000 for a disorderly persons offense. If you have been charged with a disorderly persons offense or DWI, hiring an experienced criminal attorney can significantly increase your chances of obtaining a favorable outcome. Your lawyer may be able to negotiate a downgraded criminal charge, help you gain admission into a program like conditional discharge (the charges are dismissed upon successful completion), or even achieve an outright dismissal.
As mentioned, indictable offenses of all degrees are heard in a Bergen County Superior Court. If your case is not downgraded to municipal court, resolved through a plea agreement during pre-indictment proceedings, dismissed outright, or not otherwise handled by enrolling in a diversionary program such as Pre-Trial Intervention (PTI), it will undergo the formal grand jury process whereby a sitting jury returns a bill of indictment against you. If the case is not resolved prior, it will proceed to trial. These cases are punishable by prison sentences ranging from 18 months to life, depending on the specific crime you are charged with, so having a seasoned criminal defense lawyer on your side is absolutely imperative.
Get Help with a Criminal Case in Maywood NJ
Anyone who has been arrested or is facing criminal charges in Maywood, New Jersey would be well-advised to consult an experienced criminal defense attorney to discuss their legal options. Our team has been defending clients in Paramus Municipal Court and Bergen County Superior Court for years. Call us 24/7 for a free consultation at (201)-556-1570 and find out more about how we can assist with your case.