Paterson DWI Charge Lawyer
"When you need an experienced and aggressive DWI attorney to devise your best defense for driving under the influence charges in Paterson, NJ, you're in the right place."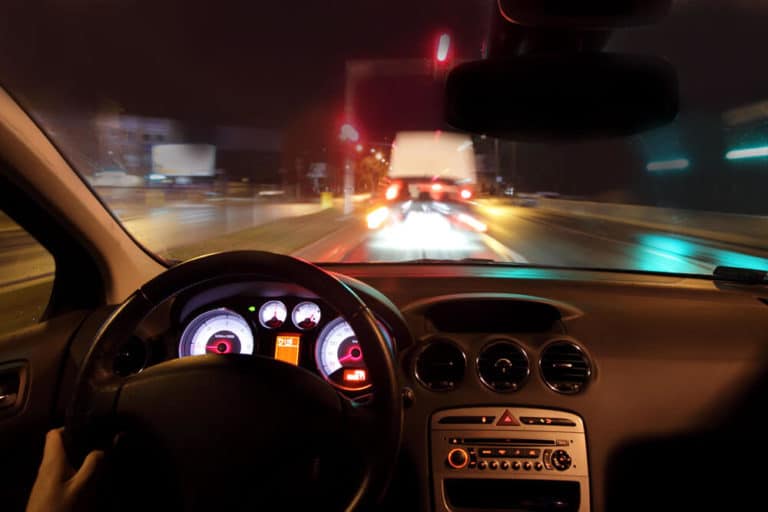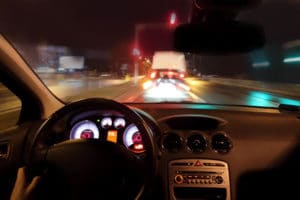 Claiming the third largest population in New Jersey, the second densest city in the U.S., and the largest city in Passaic County, Paterson, once known as the industrial capital of the early U.S., has grown despite suffering economic setbacks over the years. Beyond places to go and things to do in the town, there are multiple highly trafficked roadways that pass through it, connect to it, and are in close proximity, including the Garden State Parkway, Route 46, Route 17, Route 4, and Interstate 80. Just be careful on the way home from happy hour, while you're out shopping, if you went to a friend's, a sports game, or a restaurant, if you have had a few to drink and you need to drive through Paterson. With a population of over 150,000, the police are on the streets looking for city crime in Paterson virtually all the time. With over 195 miles of roadways to cover within the municipality itself, motor vehicle and criminal charges are filed against visitors and residents alike on a regular basis, driving while intoxicated (DWI) being one of the more obvious violations. In fact, there are over hundreds of people charged with driving under the influence of alcohol and drugs each and every year.
If you are among the many who have been arrested and face DWI charges in Paterson, you want a skilled and battle-tested DWI defense lawyer to defend you. A conviction for DUI has many negatives attached, such as expensive fines and surcharges, possible jail time, an ignition interlock device to be installed in your car, and potentially a driver's license suspension. And while the laws on drunk and drugged driving are strict in New Jersey, whether it is your first offense or third, a lawyer can ensure that your rights are protected within the justice system and examine every facet of the case to determine the best way to fight the DWI or DUI charge. Our lawyers at The Tormey Law Firm have successfully beaten countless DWI charges in courts in Paterson, Passaic County, and across the state of New Jersey. We encourage you to contact us at (201)-556-1570 to speak with a knowledgeable attorney who knows the many strategies to beat a DWI charge. We provide free consultations and you can also send us a message if you'd like to get in touch about a pending drunk driving case against you in the city of Paterson.
Paterson Municipal Court Information
Though it carries serious consequences, a DWI or DUI (driving under the influence) in New Jersey is not a crime; it is a traffic offense. Since it is a traffic offense, your case will be handled in the Paterson Municipal Court, where prosecutors and judges oversee traffic court and minor offenses, like disorderly persons offenses and petty disorderly persons offenses. Here is some information about Paterson City Court that will come in handy when you need to appear for your DWI case:
Paterson Municipal Court
111 Broadway
Paterson, NJ 07505
Telephone: 973-321-1515
Additional Information for Paterson Municipal Court:
Hon. John Abdelhadi is the Chief Judge.
Hon. Cecilia S. Guzman, Dawn Blakely Harper, Giuseppe C. Randazzo, Xavier Rodriguez, and Vincenzo Stampone also serve as Judges.
Manuel Quiles is the Municipal Court Director.
Beverly Valentine is the Court Administrator.
For more information on the Paterson Municipal Court, visit their website.
Understanding Your Paterson DWI Charge
It is illegal to drive a vehicle with a blood alcohol concentration (BAC) of .08% or higher, or .01% for a minor. In fact, you are not even allowed to be parked in your car with an unlawful BAC, as one of the elements of the offense is the intention to drive while under the influence of alcohol or other substance that impairs your ability to think or respond adequately to the circumstances of the road, posing a threat to your safety and others'. Even if you are not drunk, a BAC of .08% is a presumption of impairment and what is called a per se DWI infraction. A refusal to take the breathalyzer test is also a serious offense, which carries fines and license suspension, the amount of the fine and length of the suspension depending on how many prior DWI or breath test refusal convictions you have.
If pulled over for suspicion of a DWI or DUI, you may find yourself performing field sobriety tests on the side of the road if a law enforcement officer believes that you are intoxicated or driving under the influence of alcohol or drugs. If you fail the field sobriety tests, such as standing on one foot or the walk and turn test, your car may be impounded, and you may be arrested. Once you are at the police station, you will be asked to submit to a breath test to determine your BAC and/or submit to a blood or urine test for drugs. The results of these tests are gathered as evidence against you if you are charged with driving under the influence of alcohol or drugs. There is lots of other evidence as well, including the police report, all of which may be challenged if issues are present.
Sentencing for DUI Charges in Paterson NJ
When the prosecution brings a DWI case against you, they will look at whether this is your first offense or if not, when your last DWI conviction occurred. If longer than ten years, your attorney can press for a ten-year step down, which lowers the fine and allows for your exposure to lighter sentence. If it is your first offense or your only other offense was ten or more years ago (which is treated like a first offense), your potential sentence is up to 30 days in jail. For a second offense, you may spend up to 90 days in jail, and for a third offense, up to six months. If your third offense occurred more than ten years after the last offense, then the third offense is treated like a second offense. The fines you face for a first-time offense range from $250 to $400, unless your BAC is .10% or higher, which then raises the fees to $500. All DWI and refusal sentences require drug and alcohol testing and participation in an Intoxicated Driver Resource Center Program (IDRC), up to 48 hours for a first-time offense, and the total program for second and third offenses. Each day in the IDRC is six hours after you pay a $75 fee for a first timer and $100 for multiple prior DWI convictions.
DWI's and refusals to submit to a breathalyzer also result in license suspension or revocation. For a first-time offense, with a BAC between .08 and .10%, your license is revoked until you get an Ignition Interlock Device (IID) installed. You must keep the IID for three months. If your BAC was between .10% and .15%, your license is revoked until you get an IID installed, and then maintain it for seven to 10 months. Higher than .15% BAC results in a four-to-six-month license suspension with the IID, and then maintaining it for nine to 15 months afterward. Second offenses earn two-year suspensions and third offenses eight years. Second timers do 30 days of community service, while third timers do up to 90. And if you were caught driving under the influence with a minor in the car, you can be charged with a criminal offense on top of everything else, triggering more potential repercussions. Both a conviction for a DWI and breathalyzer test refusal come with annual insurance surcharges that range from $1,000 to more, depending on how many convictions are on your motor vehicle record.
On top of that, DWI's come with many fees that fund the various safety campaigns and educational programs, such as the Violent Crime Compensation fund, the Intoxicated Driving Program, and the Safe and Secure Community program. Restoration fees are paid to the Motor Vehicle Commission, and a surcharge is deposited to the Drunk Driving Enforcement Fund, totaling over $400.00. Other fines are attached to sentencing as mentioned above, depending on your BAC level and the number of prior DWI convictions.
Charged with a DWI in Paterson, NJ? Contact a Paterson DWI Defense Attorney who can Help
The intricacies of the law can be confusing for the average person unfamiliar with the laws and Municipal Court rules in New Jersey. With a seasoned Paterson DWI defense attorney in your corner, you may be able to challenge the evidence against you if the police or prosecution committed irregularities in performing their duties, such as collecting and maintaining evidence against you, having no reason to pull you over in the first place, or failing to properly calibrate the Alcotest machine used for your breathalyzer test. On top of that, if you have been charged with a drug related DUI for marijuana or another substance, urine tests are notoriously unreliable, and thus, are subject to legal challenges by the defense. Contact The Tormey Law Firm to talk to a Paterson DWI defense lawyer if you have been arrested for a DUI in the city of Paterson. You may have more ways to beat the charges than you would otherwise realize. Why risk a conviction if you don't have to? Get a free consultation and if you so choose, enlist our attorneys to combat the charges as we've done for scores of clients in Paterson and throughout the state of New Jersey.
Other Helpful Links and Information:
The city of Paterson has many notable landmarks, such as Paterson Great Falls National Historic Park and nearby Paterson Raceway. As times have changed and manufacturing disappeared from Paterson, the remnants of old textile factories, like Allied Textile Printers, attract those interested in the town's historic industrial heyday. And for those seeking nature, Saddle River County Park is a great place for a fall walk around the many ponds amid the trees and rocks. In the cold weather, there are also many places to eat and have indoor fun and festivities.