How to Defend Your DWI Case in New Jersey
Experienced NJ DUI Lawyers Explain Top DWI Defense Strategies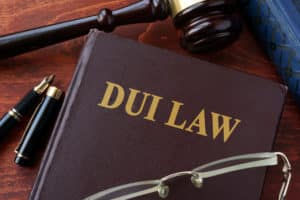 A DWI is an extremely serious charge in New Jersey, with consequences that can effect your reputation, finances, and even threaten your livelihood. One of the most critical phases of a driving while intoxicated (DWI) prosecution occurs during pretrial motion practice. If you are prosecuted for DWI, you may have the ability to file a pretrial motion to suppress evidence obtained by law enforcement in violation of the United States Constitution or New Jersey law. By filing such a motion, you could prevent the prosecution from introducing key evidence that in essence, cannot be used against you.
By eliminating evidence related to your initial traffic stop, your chemical test results, and/or any incriminating statements that you made prior to receiving a proper Miranda warning while you were in police custody, you can significantly weaken the prosecution's case and often get your DWI charges dismissed. The following are some of the basic grounds for a motion to suppress in a New Jersey DUI case. If you are charged with a DWI offense in New Jersey, you would be well-advised to consult with an experienced NJ DWI Defense Attorney to discuss the specifics of your particular case and formulate the best defense strategy.
Fortunately, with countless DWI wins behind us, the attorneys at The Tormey Law Firm enter the court room with specifically-formulated tactics for beating drunk driving charges. The breadth of knowledge and attention that we devote to every case contributes to the staggering number of successes that we have achieved on behalf of our clients. From our convenient local offices in Hackensack, Morristown, Newark, Middletown, and New Brunswick, we represent clients in courts throughout New Jersey, including in Bergen County, Morris County, Essex County, Passaic County, and Camden County. For additional information about DWI charges in New Jersey and how our experienced NJ DWI attorneys can help with your case, call us anytime at (201)-556-1570 or fill out online form.

How can I get a DWI Charge Dismissed in New Jersey?
Motion to Suppress Evidence from Traffic Stop with Lack of Probable Cause
One of the most common grounds for a motion to suppress evidence in DWI case is a challenge to law enforcement's reason for pulling you over. Police officers must have reasonable suspicion—based on specific, articulable facts−that a violation has occurred before they can conduct a traffic stop. They must also have probable cause to arrest you for DWI, meaning they must have had a reasonable belief that you were driving under the influence before they can arrest you for that offense.
For example, if an arrest report states that you failed to stop at a stop sign—causing a police officer to pull you over to write you a ticket, at which time the officer observed that your breath smelled like alcohol, leading the officer to expand the stop into a DWI investigation—you could potentially produce surveillance or police dash cam footage showing that your car actually did come to rest at the stop sign. That evidence would call into question whether the officer truly had reasonable suspicion to pull you over.
In that scenario, you could make a motion requesting that the court suppress all evidence and statements obtained by the police following the invalid traffic stop (invalid because you would have established that you did not roll through the stop sign), effectively eliminating all the evidence available to the prosecution in your DWI case. To learn more, watch our video on Challenging the Motor Vehicle Stop.
Suppressing Breath Test Results Establishing Intoxication
The most powerful evidence against you in a DWI prosecution is often your chemical test result, provided that the test result shows your blood alcohol concentration was over .08 at the time you were pulled over in your car.
Our DWI defense attorneys can sometimes bring successful motions to suppress chemical test results by establishing that those results were not the product of reliable principles and methods. This can be accomplished by establishing that the testing machine was not properly maintained, that its operator was not properly trained, or that the testing machine was not of a type reasonably relied upon in law enforcement or scientific communities. For more information about How to Challenge the Alcotest Machine, follow the link to watch the video.
Remove Your Statements Regarding Alcohol or Drug Use
Motions to suppress can also challenge admissions that you made while in police custody. If you were detained, handcuffed, placed in a police car, and otherwise led to believe that you were not free to leave during your DWI investigation, and if you were not provided your Miranda warnings ("you have the right to remain silent, anything you say can be used against you," etc.) prior to the police asking you questions about how much alcohol you consumed before driving, any drugs you may have been taking, or whether you were feeling the effects of alcohol and/or drugs, you may be able to move to suppress all statements you made as a product of custodial interrogation prior to the proper administration of Miranda warnings.
Additional Ways to Win a DWI Case in NJ
These are just a few examples of potentially critical motions to suppress that can be made to vindicate your constitutional rights and ensure that evidence obtained in violation of state or federal law cannot be used against you at your trial. Some additional strategies that you can use to win a DWI case and get the charges dismissed include:
There are also specific ways to successfully challenge a DWI when you refused to submit to a breath test, which you can get more information about by watching this video on Fighting a DWI Refusal Charge.
Your DWI Arrest in NJ is Not a Conviction
If you have been arrested for a DWI offense, you should discuss your case, including any potentially meritorious motions to suppress, with a qualified defense attorney. An arrest for drunk driving is only the first step in the legal process – and there is a long way to go before you are convicted. When you or a loved one is facing a DWI charge in New Jersey, The Tormey Law Firm can help. Our talented NJ DWI defense team will diligently work to combat the State's case against you, ensuring that you are provided with the best possible defense. Contact (201)-556-1570 to speak with a lawyer today and take the first step toward successfully resolving your case.

Share this image on your site
Share: