New Jersey Juvenile Firearm Possession Defense Lawyers
Law, Penalties, and Related Weapons Charges for Possession of a Gun by a Minor in NJ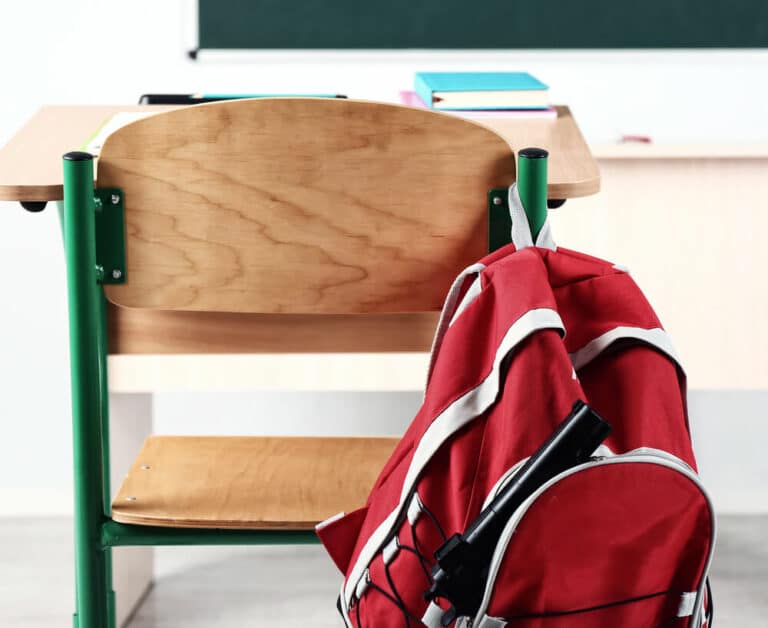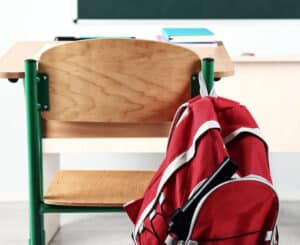 A rise in both mass shootings and accidental shootings involving children has led to an enhanced focus by lawmakers and law enforcement on juvenile firearms possession in New Jersey. State gun laws apply to both adults and minors, and the penalties for a violation of these weapons laws can be severe regardless of the age of the alleged offender. This means that whether you are an adult over the age of 18 or a minor under the age of 18, you need to be prepared for what will come next: a legal proceeding in court and the possibility of being sentenced to serve time in a state prison or a juvenile detention facility. That's why it is absolutely crucial that your child be represented by a knowledgeable criminal defense attorney who understands the complexities of New Jersey firearms laws, the specific nuances of gun charges, and who has extensive experience with juvenile gun possession cases.
There is no time to waste when seeking counsel from the most qualified attorney when your son or daughter's life and future are on the line. At The Tormey Law Firm, our team of lawyers brings a trifecta of knowledge and experience to handling juvenile weapons cases. Our attorneys concentrate on defense in the realm of guns and weapons law, and we have solely dedicated our practice to juvenile and adult criminal defense since its inception. With over 70 years of combined experience, we maintain a select team of highly skilled lawyers who have served in every part of the New Jersey justice system, including working as municipal and county prosecutors, judicial law clerks, in the Attorney General's Office, as public defenders, and in specific units of different county prosecutor's offices, such as the domestic violence and weapons forfeiture units. In fact, one of our attorneys represented hundreds of juvenile defendants while working in the public defender's office, handling everything from juvenile detention hearings to juvenile trials.
Our firm defends juveniles charged with all types of weapons possession, including handguns, BB guns, rifles and shotguns, Airsoft guns, ammunition large capacity magazines, and other prohibited weapons and devices. We also represent minors facing charges for terroristic threats, assault with a deadly weapon, and possession of a firearm on school grounds. If your son or daughter or another minor you love has been charged with possession of a firearm or other weapons charges in New Jersey, call (201)-556-1570 for a free consultation with an attorney on our team today. We are available around the clock to answer your questions, walk you through the process, and discuss the best strategies for defending your juvenile case.
Restrictions on Juveniles Purchasing and Possessing Firearms in New Jersey
The law in New Jersey is very clear on whether juveniles under the age of 18 are allowed to purchase firearms: they cannot do so. This ban applies to all firearms, including handguns, shotguns, rifles, and even seemingly innocuous recreation items such as BB guns. Similarly, individuals who are under the age of 21 are barred from purchasing firearms unless they are police officers or members of another law enforcement agency. Where the law gets a little less stringent is in its application to gun possession. While juveniles are never allowed to buy a firearm, they may possess a firearm in certain situations. By law, a minor can have a gun in their possession in New Jersey if any of the following apply:
The juvenile's parent or guardian has a permit for the firearm, and the parent or guardian is supervising the juvenile as they use the firearm.
The juvenile is participating in a military drill that requires them to use a firearm, and they are under adult supervision during the drill.
The juvenile is using the firearm at a gun firing range, either in a shooting competition or for target practice. Additionally, the juvenile must be under adult supervision while using the gun.
The juvenile has a hunting license and is using the gun to hunt.
Criminal Charges for Juvenile Possession of a Firearm in NJ
First, it should be noted that a juvenile who is charged with unlawful possession of a firearm is subject to detention while they await resolution of their case. That's because the law requires a minor facing these charges to show up for a detention hearing, with a judge ultimately deciding whether the juvenile defendant should be held in a juvenile facility until trial. Regardless of the outcome of the hearing, the juvenile defendant faces life-altering consequences for the actual charges against them. Criminal charges for juvenile firearm possession are addressed by N.J.S.A. 2C:58-6.1 of the New Jersey Criminal Code. This statute makes a distinction between juvenile gun charges and similar charges for adults. It is important to understand, however, that a minor who is criminally charged with a weapons offense is still subject to penalties that include heavy fines, a criminal record, and even incarceration in prison if the case is waived from Family Court (for juvenile charges) to Superior Court (for adult charges).
Juvenile Gun Possession: A Fourth Degree Felony
As set forth by the statute, juvenile firearm possession is classified as a fourth degree felony, and a conviction or guilty plea could result in the offender being sentenced to up to 18 months in state prison. Even if the defendant is tried as a juvenile, they could still be subject to a sentence of up to one (1) year in juvenile detention. While being forced to serve time in juvenile detention or even prison is obviously a harsh outcome, it may pale in comparison to the long-term consequences of a conviction on juvenile gun charges.
Juvenile Weapons Charges Waived to Adult Court
In the worst cases, a juvenile firearms charge could be "waived up" to an adult charge. This would expose the minor to more severe penalties, including possible prison time. Once the charges are enhanced from a juvenile offense to a more serious adult criminal offense, the case is transferred from Family Court in the juvenile justice system to Superior Court in the adult criminal justice system. If convicted at trial in county Superior Court, a juvenile defendant tried as an adult is very likely to face substantial prison time for a firearms possession charge because New Jersey gun laws impose mandatory sentences in many of these cases.
Other Types of NJ Weapons Charges for a Minor
Handgun possession is probably the most common juvenile weapons charge, but it is certainly not the only charge that a minor might face in these cases. For example, a charge for unlawful possession of a gun by a minor may be accompanied by related charges like aggravated assault if the firearm was pointed at someone. If the gun was possessed with the intent to commit a crime, possession of a weapon for an unlawful purpose may apply. Possession of a firearm for an unlawful purpose is a second degree indictable offense that carries a possible sentence of 5-10 years in state prison. Moreover, since these are very serious felony-level offenses, the case can be waived to adult court.
Meet with a Juvenile Gun Lawyer in NJ
The bottom line is that your child needs a highly skilled criminal defense lawyer representing them in their juvenile firearms possession or other weapons charge case. In fact, getting a talented and proven successful criminal defense lawyer for your child's case could be critical for their future, especially since they are at risk of adult or juvenile penalties that include time in prison or a juvenile detention facility. Be proactive and speak with an attorney who can provide answers to whatever questions you might have. Most importantly, you should talk to an attorney who is able to help your child fight their juvenile weapons charges and avoid a conviction that could be catastrophic to their future. Contact us now at (201)-556-1570 to talk to a lawyer about your minor's gun case.