New Jersey Juvenile Charges
"Juveniles charged with crimes in NJ are prosecuted under the rules of the Juvenile Justice System. It is important to understand the Juvenile Court process, potential penalties, and defenses that can be used to fight juvenile charges."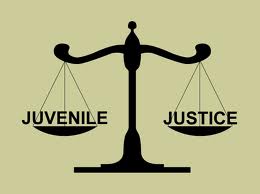 When a minor is charged with a delinquent act, they enter the juvenile justice system in New Jersey. The juvenile justice system, including juvenile court proceedings, differ in many ways from the adult criminal justice system. If your child has a juvenile criminal case in New Jersey, it is imperative to know what expect when a juvenile is charged with a criminal offense and enters the system. Depending on the specific offense they are accused of, a minor may face juvenile detention, probation, a juvenile record, and a host of other serious penalties.
Our experienced attorneys have handled countless juvenile cases in Family Courts throughout New Jersey and we are thoroughly prepared to help your son or daughter. We are well-versed in the standards and procedures that govern juvenile court and use our extensive insight to best defend our clients. When your child is facing juvenile criminal charges for drug possession, shoplifting, a sexual offense, disorderly conduct, possession of a firearm by a minor, or another offense, we know their future is on the line. Our defense team will do everything we can to help them avoid a juvenile record and the consequences they're facing. For additional information and a free consultation, contact us at (201)-556-1570 to speak with an experienced NJ juvenile attorney. You can also fill out our online form.
The Purpose of the NJ Juvenile Justice System
The purpose of the juvenile justice system is specific to the population it involves, namely minors. In the State of New Jersey, the juvenile justice system is administered by the Juvenile Justice Commission, whose three primary responsibilities are:
Care of juvenile offenders;
Custody of juvenile offenders; and
Rehabilitation of juvenile offenders.
While the Commission also sets out to protect the safety of the citizens of New Jersey, it differs from the adult criminal justice system, as it is designed to focus on the rehabilitation of juvenile offenders.
What happens if a juvenile is charged with a criminal offense in NJ?
If a child is taken into custody by law enforcement with probable cause for having committed a crime, they are entitled to the same rights as an adult, including the right to remain silent and the right to a lawyer. The law enforcement officer may give the child a warning or sign a formal delinquency complaint. Sometimes, police will choose to issue a warning or conduct a stationhouse adjustment to prevent the young person from having to undergo the juvenile court process.
If an officer chooses to file a formal criminal complaint against a juvenile, the complaint will then be sent to the Court and possibly diverted to the Juvenile Conference Committee or an Intake Services Conference. These bodies typically handle first and second offenses that are relatively minor. Alternatively, the child may be diverted to Juvenile Referee (informal court). More serious violations may be sent to the Superior Court, Family Division to be heard by a juvenile judge.
When can a juvenile be detained in New Jersey?
If the child is determined to be a danger to the community or at risk of not appearing in court, they may be detained in secure juvenile detention. Each individual county is responsible for operating its juvenile detention facilities. In certain counties in New Jersey, Juvenile Detention Alternative Initiatives (JDAI) exist as an alternative to detention. These alternatives can include home detention and electronic monitoring. Learn more about the Juvenile Stop, Taking into Custody, Detention, & Review Hearing Process.
What happens during a New Jersey juvenile court proceeding?
The Family Court conducts hearings for juveniles charged with offenses that would be considered "crimes" if committed by adults. Just like in an adult criminal proceeding, juveniles have a right to a lawyer and may be eligible to be represented by a public defender.
Instead of an arraignment, juveniles have a plea hearing. During a plea hearing, the prosecution may make a plea offer, which the juvenile should consider with the advice of their lawyer. At the plea hearing, the juvenile will be expected to enter a plea of guilty or not guilty to the charge against them or accept the plea offer.
The next step is an adjudication hearing—the trial phase in the juvenile justice system. Just like in an adult criminal proceeding, the charges against the juvenile must be proven "beyond a reasonable doubt."
If the juvenile is found to be guilty of the offense charged, this is called being "adjudicated delinquent." Basically, adjudicated delinquent means convicted. If a juvenile is found guilty of a criminal charge, they will receive a disposition, which is like a sentence. Potential dispositions include, but are not limited to: counseling, community service, secure confinement, loss of driver's license, and probation. There is also something called a deferred disposition, which is a period of probation after which the initial charges are dismissed. This allows the juvenile to avoid having a juvenile record.
Throughout the juvenile court process, an experienced juvenile lawyer can aggressively defend the minor's innocence and if necessary, argue for the lowest possible sentence.
Contact a New Jersey Juvenile Lawyer for Your Defense
If you are facing juvenile charges or your child has been charged with a crime in New Jersey, you need a criminal defense attorney you can trust. Contact The Tormey Law Firm online or call us at (201)-556-1570 to speak with an experienced juvenile crime attorney today. We will guide you through the juvenile justice system and help secure the best outcome for your child. You can reach us anytime and consultations are always provided free of charge.