NJ Assault with a Deadly Weapon Charges – 2C:12-1b Degrees & Penalties
"In New Jersey, Assault with a Deadly Weapon is a severe form of aggravated assault. It is always classified as a felony, but the degrees and penalties can range depending on the circumstances of the case. No matter what, charges for 2C:12-1b are always punishable by prison time. You need an aggressive defense."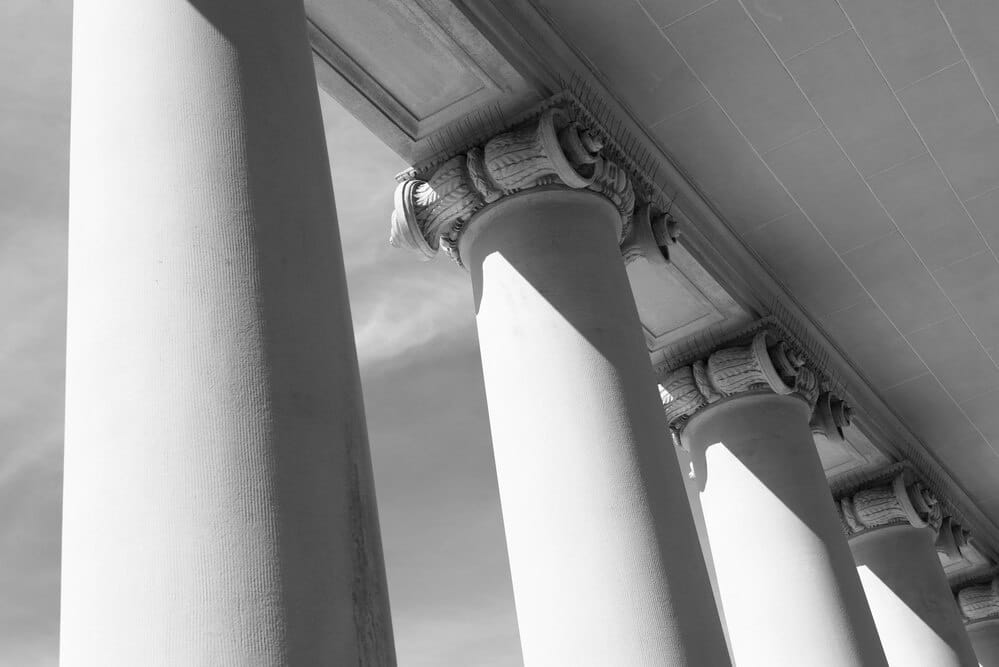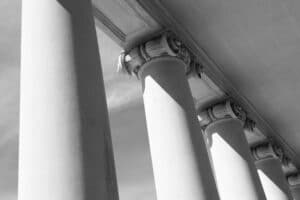 New Jersey's aggravated assault statute prohibits intentionally threatening or injuring others, and a specific instance of aggravated assault involves using a deadly weapon, under N.J.S.A. 2C:12-1(b). Whether it be attempting to, or actually injuring someone with a deadly weapon, these acts may amount to aggravated assault with a deadly weapon resulting in long-term legal troubles. If you are convicted, you may face imprisonment for anywhere from 3 years to 10, based on the degree of the crime you are charged with.
Regardless of the degree of the charges in your aggravated assault with a deadly weapon case, you need the best criminal defense lawyer you can find working on your behalf to fight the charges and help you avoid prison. Being convicted of a serious, violent felony in New Jersey has potential repercussions that can last for the rest of your life. You do not want to take any chances on your future. The criminal defense lawyers at The Tormey Law Firm have over 50 years of combined experience defending clients at the forefront of the criminal justice system in New Jersey. With a legal team that includes former prosecutors, public defenders, judicial law clerks, and attorneys who worked in specialized units like the Juvenile Division and the Domestic Violence Unit, clients have access to defenses viewed and compiled to address the most intricate facets from all sides.
If you have questions about aggravated assault with a deadly weapon charges against you or someone else in New Jersey, contact (201)-556-1570 for a free consultation. Discuss your case, the punishments, and the top defense strategies that may be available to you. Reach us 24/7.
NJ 2C:12-1(b) – Aggravated Assault with a Deadly Weapon
The aggravated assault law criminalizes the intentional attempt to cause or cause someone grave bodily injury, the purposeful attempt to cause or cause someone grave bodily injury with a deadly weapon, recklessly causing another physical harm with a deadly weapon, or intentionally pointing a firearm at or near someone. Serious bodily harm or injury means someone could be killed or maimed by the perpetrator's intentional actions. However, even a simple assault, which is distinct from aggravated assault by the degree of injury to the victim, can be aggravated assault if a person uses a deadly weapon to commit the assault. Therefore, raising simple assault to aggravated assault makes sense in that instance. Logically, using a fatal weapon increases the risk of serious injury, so the increased level of assault, degree of crime, and penalty is meant to be a deterrent.
There are other types of aggravated assault under N.J.S.A. 2C:12-1(b), which occur when someone intentionally or recklessly inflicts or attempts to inflict serious bodily injury on another but not necessarily with a deadly weapon. This type of assault is distinct from one committed with a lethal weapon, but both are indictable offenses punishable by years in prison.
Sentence for Assault with a Deadly Weapon in New Jersey
Assault with a deadly weapon is typically a third degree crime, potentially punishing the offender with 3 (three) to 5 (five) years of imprisonment. If convicted, an individual could go to prison and be forced to pay a $15,000 maximum fine for third degree aggravated assault with a weapon. However, it depends on the severity of the injury and circumstances.
Whether or not the victim suffered an injury, you may be found guilty of fourth degree aggravated assault if you pointed a gun toward someone. Fourth degree crimes are punishable by up to 18 months in prison and a $10,000 fine. Pointing a gun at a police officer raises the grade level to third degree aggravated assault. As a result, you not only face 5 years in prison but a mandatory parole ineligibility period of 85% of your sentence under the No Early Release Act (NERA). NERA also applies to fourth degree reckless or negligent infliction of harm with a deadly weapon.
Lastly, in severe cases, you could face second degree aggravated assault with a weapon sentencing, up to 10 (ten) years in prison, and a $150,000 fine. An example of this felony degree for weapons-related assault would be if you nearly beat someone to death with a gun or other deadly weapon.
What is Needed to Convict for Aggravated Assault with a Deadly Weapon?
For a conviction in New Jersey, a prosecutor must prove that you had a deadly weapon you used to cause bodily harm intentionally. In addition, you took steps to accomplish the goal of seriously hurting someone. Once the prosecution satisfies all three elements, deadly weapon, intent, and actions taken to harm another, a jury may convict a defendant charged with aggravated assault with a deadly weapon. However, a prosecutor may also prove that you used a deadly weapon, not intending to injure someone severely, but recklessly or negligently handled a weapon to risk another's grave harm, for instance, pointing a gun at someone.
What is Considered a Deadly Weapon for the Purposes of an Aggravated Assault Charge?
New Jersey law defines a deadly weapon as anything that could kill or severely injure someone, including items not made for those purposes. For example, a baseball bat is not made to break someone's legs but can do that if used illegally (N.J.S.A. 2C:11-1(c)). Not only guns and knives kill or maim, but baseball bats, golf clubs, hammers, screwdrivers, or even kitchen household cutlery if intentionally used to hurt someone. Thus, when a person using a deadly weapon deliberately or recklessly causes grave injury or nearly causes someone serious injury or death, they commit a specific form of aggravated assault.
How to Beat Aggravated Assault with a Deadly Weapon in NJ
A conviction of any kind can damage your reputation and ruin your chances of getting the job or career you want. Thus, if you can avoid conviction, you want to make all attempts to do so by hiring an experienced New Jersey criminal defense attorney. With years of experience and tactical insights into how to beat assault charges, Travis Tormey and the defense team at The Tormey Law Firm may be able to get your charges dismissed. First, we need to determine if and how the prosecutor's case is weak or flawed. For example, they may not have a clear identification connecting you to the crime or the only witness to the incident is unreachable. Perhaps you were actually defending yourself. Or maybe the alleged victim's version of events has holes or inconsistencies, showing their lack of credibility.
Even without a possible dismissal, having an attorney working on your behalf can help you in various ways. For example, it may be possible to get the charges reduced to a lesser offense to avoid a mandatory prison term or a mandatory minimum sentence. Reducing the charges may benefit the state when they risk a not guilty verdict at trial. Proving intent to commit the crime is always challenging and requires circumstantial evidence to satisfy the element of intent. If we can convince the prosecutor that the evidence is lacking to get a conviction beyond a reasonable doubt, negotiating a plea agreement may be a viable option.
Then there are cases in which the lack of support for the case means litigating it is the best option. You may have to file a motion to suppress evidence with the court if your arrest was unlawful or any part of the evidence-gathering was improper. For example, a warrantless search that yielded the gun or other weapon in your aggravated assault case may be the subject of a motion to suppress. Without legal knowledge and skill, a defendant may not be able to file and successfully argue such a motion. A solid, battle-tested criminal defense attorney is necessary if you must resolve the charges against you at trial.
Common Companion Charges for Assault with a Deadly Weapon
The consequences of a charge for Assault with a Deadly Weapon can extend far beyond the immediate penalties stemming from the charge. That's because there may also be companion charges for related offenses, most likely to be weapons offenses involving the possession and/or use of a gun or other weapon. The defendant can face all of these charges at the same time, which could result in lengthy prison sentences that may have to be served consecutively. A few of the most common weapons offenses brought in connection with aggravated assault include Possession of a Weapon for an Unlawful Purpose and Unlawful Possession of a Weapon.
Since a charge for Assault with a Deadly Weapon necessarily implicates the accused in the possession of a weapon that is, by definition, restricted under NJ law, the main question is typically whether the mere possession of that weapon was lawful or unlawful. When the person is accused of using the weapon to commit an assault, the prosecutor's answer to this question is likely to be that the possession was not allowed by law because the weapon was used in an unlawful manner. For example, it is against the law for anyone to have in their possession a firearm or any other type of weapon with the purpose to use it unlawfully to harm someone or to damage property. When the weapon was a gun or explosives, it is a second degree offense and is punishable by a sentence of 5-10 years in prison. For all other types of weapons, it is a third degree offense and comes with a sentencing range of 3-5 years in prison.
The degrees and penalties for unlawfully possessing a weapon without a permit are similar. For example, you could face second degree charges for illegal possession of a handgun during an assault; third degree charges for illegal possession of a rifle or shotgun; or fourth degree charges for possessing any other type of weapon. Additionally, in some cases the Graves Act will apply, which means that you will be subject to a minimum mandatory term of incarceration if you are convicted or plead guilty to the gun charges.
If you face charges for aggravated assault with a deadly weapon in New Jersey, find a criminal defense lawyer thoroughly prepared to represent you by contacting (201)-556-1570. A free consultation with an attorney is always at your disposal.