Extreme Risk Protective Orders in New Jersey
"The NJ Extreme Risk Protective Order Act allows for guns and weapons to be seized by court order (ERPO) if a person presents a serious danger to harm themselves or others through the possession of a firearm. If a temporary ERPO becomes final, you can lose your gun rights."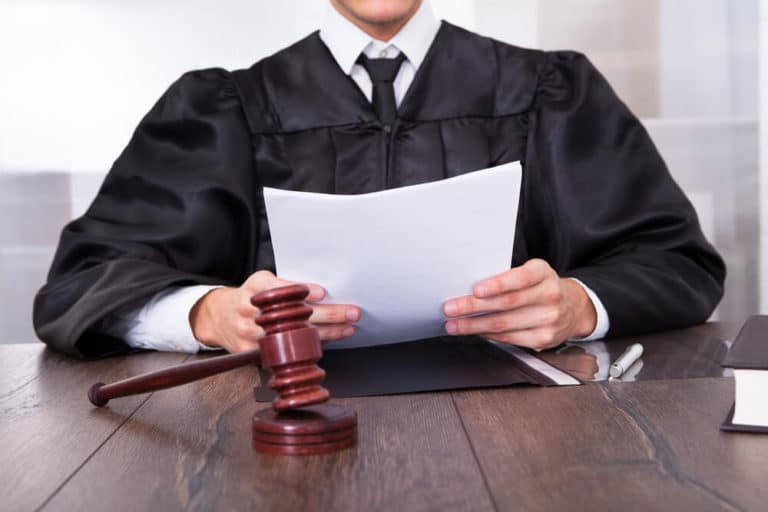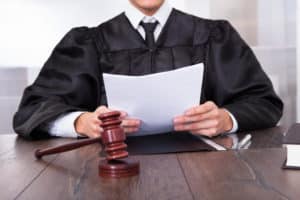 As of September 1, 2019, New Jersey became active in its enforcement of a Red Flag law known as the Extreme Risk Protective Order ("ERPO") Act of 2018, which expands court authority regarding who is entitled to possess firearms and weapons. Since the state added this new law, it allows the courts to seize guns and weapons from people who pose a risk to any individual, including themselves, or the community at large. An ERPO court order once entered, prohibits an individual from possessing or purchasing a firearm. If you received a temporary extreme risk protective order, you need to immediately find an experienced New Jersey weapons attorney who can assist you with the preparation for, and provide aggressive representation at, your upcoming final extreme risk protective order hearing. Enlisting help from a seasoned weapons defense lawyer who can protect your interests and fight for your Second Amendment right under the United States Constitution is crucial.
Our highly skilled team at The Tormey Law Firm will do everything in our power to challenge the state's case in your extreme risk protection order proceedings and zealously defend you against losing your firearms rights. With attorneys who have worked on behalf of the state handling weapons forfeiture and gun permit appeals, we know the laws in this highly complex area inside and out, and will use this to your advantage. Our founding attorney, Travis J. Tormey, is also a lauded New Jersey criminal defense lawyer with numerous recognitions, including being recognized as one of the Top 40 Attorneys Under 40 in the Nation by the National Trial Lawyers Association. To discuss your extreme risk protective order case in New Jersey and find dedicated legal counsel, contact us at (201) 556-1570 today. We provide answers and assistance 24/7 and consultations are always provided free of charge.
What is the Purpose of an Extreme Risk Protective Order (ERPO)?
Under New Jersey's Red Flag Law, eligible petitioners and law enforcement can seek a court order to prevent someone who poses a threat of self-harm or harm to others from purchasing or possessing a firearm. Addressing rising gun violence and mass shootings, the New Jersey legislature enacted The Extreme Risk Protective Order Act (N.J.S. 2C:58-20, et. seq.) to address the need for protections against those who may suffer from mental illness or other security risks and own, possess, buy or use firearms and weapons to injure themselves or others. The aim of the legislation is to prevent tragic firearms related events before they occur. By removing the firearms and ability to buy or possess them from a potentially dangerous individual, the ERPO protects potential victims of violence from a dangerously unstable person who is deemed unsuitable to own or possess a weapon.
Who can get a TERPO in NJ?
Petitioners who qualify for an order under the Extreme Risk Protection Act of 2018 are household members or family of the respondent (the accused) and law enforcement officers. In essence, it is the same people who qualify for a restraining order under the Prevention of Domestic Violence Act, although the petitioner for an ERPO does not have to have suffered domestic violence before seeking an order. The basis for the order is the belief that someone in possession of a firearm poses a threat of serious bodily harm to their person or another person. If danger is imminent, a petitioner may request a Temporary Extreme Risk Protection Order (TERPO) at the Superior Court or with law enforcement. Third parties who do not qualify as household members or family may request that the police file the order due to the safety concerns surrounding someone else who possesses a gun, including a handgun, shotgun, rifle, or other firearm.
To get a TERPO, a petitioner appears in the Superior Court in the jurisdiction where the respondent resides and provides testimony and affidavits to support the petition. If granted, law enforcement serves the TERPO on the respondent and, if applicable, executes a search warrant for firearms, weapons, or ammunition.
Can Police Take Your Weapons if a Temporary Extreme Risk Protective Order is Issued?
Although facts showing a person with a gun is threatening or committing harm are threshold considerations for an ERPO, confiscating the respondent's firearm if they refuse to surrender it requires more. A law enforcement officer must obtain a search warrant by showing probable cause that the person or place to be searched contains weapons or ammunition and the person owning or possessing them poses a threat. Evidence for a TERPO or warrant may come from a medical practitioner, who must report to law enforcement anyone who poses an immediate and present danger of harm to self or others with a firearm.
What does the Court Look at when Deciding whether to Issue a Final Extreme Risk Protective Order in New Jersey?
The hearing on the Final Extreme Risk Protection Order (FERPO) occurs within ten days, when both parties can present evidence, witnesses, and testimony. In ordering a FERPO, the judge must find by a preponderance of the evidence, meaning more convincing than not, that the respondent poses an immediate threat of danger to self or others. Factors judges consider to determine whether to issue a TERPO or FERPO include whether the respondent:
Has a history of threatened or actual physical violence to self or others
Has a history of use or threatened physical force
Has prior arrests or convictions for violent crimes, stalking, or domestic violence offenses
Has been arrested and charged with animal cruelty crimes
Is or has been the subject of temporary or final restraining orders or ERPO's
Has violated a temporary or final restraining order or ERPO
Is or has been the subject of a sexual assault restraining order or has violated an order
Recently purchased a weapon, firearm, or ammunition
Has ever used or brandished firearms
Has ever had mental health issues or is receiving treatment for such conditions
Has had a drug or alcohol abuse problem
The relevant factors and additional guidance have been explained in the Guidelines for Extreme Risk Protective Orders issued to New Jersey courts.
What if an Extreme Risk Protection Order (FERPO) has been Issued?
An extreme risk protective order prohibits the person subject to the order from possession, control, ownership, purchase, or receipt of firearms or ammunition. It also prevents them from obtaining or keeping a gun permit, including a firearms purchaser identification card, permit to purchase a handgun, or handgun carry permit. They must also surrender any firearms or weapons in their possession.
Although the records for ERPOs are confidential, the courts do maintain a registry for ERPOs, including the names of all who have TERPOs or FERPOs against them or violated such orders. The records may be used by law enforcement investigating crime or domestic violence, in a background check for a firearm purchaser's identification card or handgun permit, for employment as a police officer, or for an ERPO proceeding. The respondent's name is removed at the termination of the protective order.
What if the Extreme Risk Protection Order is Denied?
If a petitioner is denied an ERPO, they may make a motion to the Superior Court immediately or the next day to have the matter heard again. If denied again, they must file an appeal to the Superior Court decision within 45 days for the case to be decided by an Appellate Court. And special rules apply if the respondent is a law enforcement officer. In that case, the ERPO is sought through the prosecutor in conjunction with an internal affairs investigation by the law enforcement agency that employs the officer. The officer must surrender their weapons. In the end, the agency turns over its internal affairs investigation findings to the prosecutor, who then weighs in on the order.
Can You get a Final Extreme Risk Protection Order Lifted?
A permanent extreme risk protective order may be terminated by either party on a showing the need for one no longer exists. The FERPO provides protection only while it is in effect and the mandates of such an order only apply prior to an order being terminated.
What Happens if Someone Violates an Extreme Risk Protection Order?
A person will be charged with a fourth degree crime for contempt for violating an extreme protection order.  This offense can result in serious penalties of up to 18 months imprisonment and a fine amounting to no more than $10,000.
Served with an Extreme Risk Protection Order in New Jersey, What can I do?
If you believe you are wrongly the subject of an ERPO, seek help from an experienced firearms attorney who can represent you at the FERPO hearing and challenge witnesses and evidence that the state presents. Your attorney can also present evidence of your mental health, if in question, and other proof that the extreme risk protection order is unnecessary. Finally, a skilled lawyer can help you terminate a FERPO if one is granted, remove your name from the registry, and get your firearms returned.
Contact New Jersey Extreme Risk Protective Order Defense Lawyers Fighting for You
You had a bad night, drinking too much, and you ended up calling your ex-wife. You poured your heart out to her, how you made mistakes and felt hopeless. She listened to you patiently until you mentioned that you just bought a gun. Next thing you know, a sheriff is serving you with notice of a hearing on an Extreme Risk Protection Order the police filed. Scenarios like this happen virtually all the time in New Jersey. We should know, as our attorneys regularly defend people facing permanent Extreme Risk Protective Orders in Monmouth County, Bergen County, Essex County, Passaic County, Union County, Middlesex County, and throughout New Jersey. We also assist clients with appealing these orders and having them removed statewide. If you have a case involving an ERPO, call the attorneys at The Tormey Law Firm for the defense you need now. You can reach our office at (201) 556-1570 for personalized guidance and a free consultation.