Sexual Assault Restraining Orders in NJ: What to Know
New Jersey Sex Crime Restraining Order Attorney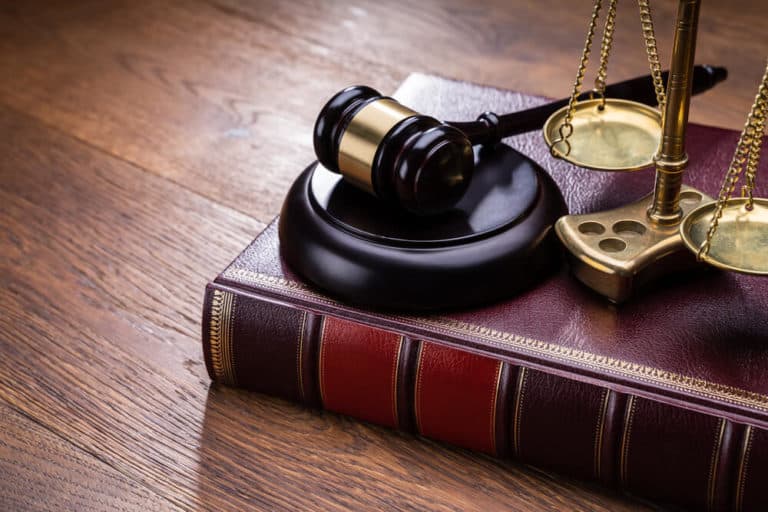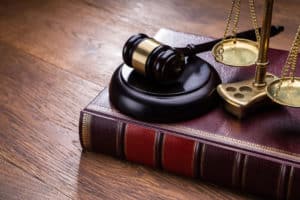 For a victim of domestic violence by their spouse, family, or other person with whom they have had an intimate relationship, there is protection under New Jersey's Prevention of Domestic Violence Act. Under the Act, a victim may seek a protective order against the perpetrator who may have hurt or threatened them by specific crimes listed in the Act, including harassment, stalking, and criminal restraint, among other injurious crimes. The protection order is a legal tool to keep the abuser away from the victim. However, if a person was a victim of a sex crime by someone they did not know or with whom they never had an intimate relationship, they could not get a protective order without a corresponding criminal case. That is, until 2015, when the New Jersey Sexual Assault Survivors Protection Act (SASPA) was passed. SASPA allows a victim of nonconsensual sexual acts, such as sexual touching, penetration, or lewdness, who is otherwise ineligible for protection under the Prevention of Domestic Violence Act, to seek a restraining order against the perpetrator of sexual assault or a related offense in New Jersey. If you are in need of assistance with a sex crime restraining order case in NJ, contact our attorneys for answers to your questions and dedicated representation. Our lawyers are here to assist you with getting or defending against a sexual assault protection order in Fort Lee, Teaneck, Parsippany, Paterson, Elizabeth, Clifton, Newark, and throughout New Jersey. Simply call (201)-556-1570 for a free consultation.
What does a Restraining Order under the Sexual Assault Survivors Protection Act (SASPA) do in NJ?
The sexual assault restraining order protects the victim from any contact, whether in person, indirectly through another person, or electronically, by the offender. Likewise, it prohibits the offender from committing future nonconsensual sexual acts, harassment, stalking or threats of same, against the victim. The offender may not contact the victim anywhere, including home, work, school, or location otherwise specified in the order. In addition, members of the victim's household or workplace are protected under the order from any unwanted contact by the offender. A violation of a protective order results in arrest of the offender and possible prison time and fines if convicted of criminal contempt.
Anyone over 18 may obtain a sex crime protective order against a violator, so long as the named person in the order is over 18. Minors who are victims of unwanted sexual contact must file for a protective order through their parents or guardians. Similarly, a victim of unwanted sexual contact who is legally incompetent, whether mentally delayed or otherwise incapacitated, must file through their guardian or conservator to obtain a protective order under SASPA. Notably, if a victim is eligible to seek a restraining order through the Prevention of Domestic Violence Act, then they are ineligible to seek a protective order under SASPA.
Protective orders for sexual offenses protect victims of lewdness and unwanted sexual contact, which includes nonconsensual sexual touching, directly or through clothing, of sexual or intimate body parts (genitals, breasts, thighs, buttocks) by another for purposes of degrading the victim or of the offender's sexual arousal. Nonconsensual sexual penetration, another basis for the order, is vaginal, anal, or oral penetration with genitals, other body parts or objects. And finally, lewdness includes the offender's exposing or touching themselves in front of the victim for the offender's or another's sexual arousal.
How does a Victim get a Sex Crime Protection Order in New Jersey?
A victim may seek a sex crime restraining order in the Criminal Court, along with filing a criminal complaint against the offender, or through the Civil Court, Family Division, while also filing a criminal complaint. A victim does not have to file a criminal case to seek a sex crime restraining order, however. One advantage of filing for the order in a criminal case is the availability of court-appointed counsel. In Family Court, the victim must retain their own counsel. The other advantage of seeking a protective order in civil court rather than criminal court, is the lesser burden of proof to convince a judge that the order should be granted. Criminal convictions are based on a higher proof standard. In particular, a criminal defendant is convicted if the evidence shows beyond a reasonable doubt that they committed the acts constituting the charges against them.
In seeking the sexual assault restraining order in either court, the victim may petition for an emergency order based on their sworn testimony regarding the illicit sexual acts, which is presented to the judge in court and in a written application. If the judge believes it is necessary to protect the victim, they will grant a temporary restraining order. Within ten days, a final hearing on the restraining order occurs, at which time the court hears testimony and reviews written evidence to determine if, by a preponderance of the evidence, the facts supporting the temporary order are convincing. If the case meets the more likely than not standard, the judge decides that the TRO should become permanent, meaning the victim convincingly showed an act of nonconsensual sexual contact, penetration or lewdness occurred or was attempted by the defendant, and the plaintiff is in danger of future harm or injury by the defendant.
For the accused, a permanent restraining order means they can never contact the victim or their household, not even a simple text, under threat of a criminal contempt charge and possible jail time. And while a restraining order is not a criminal conviction, a judge can order the defendant to attend counseling and pay for the victim's damages and attorney's fees. On top of that, the person subject to the order must forfeit their weapons and their rights to own firearms.
Have a Sexual Assault Restraining Order Case in NJ?
Do not chance a sex crime restraining order hearing alone. Consult an experienced New Jersey sexual assault restraining order lawyer now by calling (201)-556-1570 for more information. We can inform you of your rights and guide you through the process, as we have done for clients in Bergen County, Morris County, Essex County, Passaic County, and across the state of New Jersey. You may be able to refute the evidence against you and avoid the potential repercussions of a final order. On the other hand, if you need to ensure that the temporary sex crime protection order becomes permanent, it is highly advisable to enlist legal counsel. Regardless of your situation, we can help. Contact us 24/7 to discuss your situation free of charge.