Little Falls DWI Lawyers
"Drunk driving and driving under the influence of drugs are among the most common reasons why people are arrested in Little Falls Township NJ."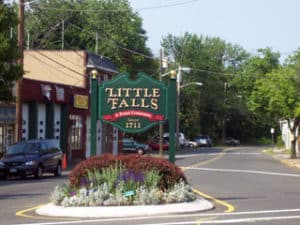 A DWI charge in Little Falls, New Jersey can happen to anyone. Local officers in this small township in Passaic County are regularly out patrolling for potential drivers who they can investigate and may ultimately charge with DWI. When this happens and you or a loved one is the defendant in a Little Falls DUI case, the next advisable step is to seek information about DWI charges and knowledgeable legal counsel. Looking for the best defense lawyer for a DWI in Little Falls may seem like an impossible task, as there are tons of attorneys out there claiming they have the knowledge and expertise to provide what you need. Here's a tip for weeding through the noise and congestion: find a lawyer who knows New Jersey DWI laws and procedures inside and out, has specific experience in the Little Falls Municipal Court, and has successfully handled numerous DUI cases in Little Falls and throughout the state of NJ. At The Tormey Law Firm, we have all three and more.
Our firm's founder Travis Tormey has not only resolved a multitude of DWI cases on behalf of clients in Little Falls and municipal courts throughout New Jersey, he is also a local who actually lives in the township of Little Falls. Mr. Tormey has received specialized training and certification on the Alcotest DWI breathalyzer device and our team of attorneys includes a field sobriety test instructor, a former DWI prosecutor, and a former state trooper who now serves as an expert witness for our clients charged with DUI in Little Falls and across New Jersey.
Contact us now (201)-556-1570 for a free consultation with a lawyer who can help fight your Little Falls DWI charges. Our distinguished Little Falls DUI defense attorneys are available around the clock to discuss your case and potential defenses that you may have to get your charges dismissed.
Little Falls NJ DWI Charges
Little Falls is extremely small in terms of its geographic reach, encompassing just 2.8 square miles. Yet it is one of the highest producers of DWI arrests and charges in Passaic County. Perhaps this is because of Montclair State University, which is partially located in Little Falls. It is most likely a combination of the major roadways like U.S. Route 46 that run right through Little Falls and the sheer number of people who drive on these roads every day.  Whether you are a college student at Montclair, a resident of Little Falls, or you simply drive through Little Falls during your regular commute, you may be charged with violation of N.J.S.A. 39:4-50 for drinking and driving or driving under the influence of drugs.
A person can be charged with a DUI for operating a motor vehicle with a blood alcohol concentration (BAC) of 0.08% or more in Little Falls or anywhere else in New Jersey. But DWI is not simply limited to driving under the influence of alcohol. You can also be charged with DUI for driving under the influence of any controlled dangerous substance, including illegal drugs that can lead to charges such as heroin DUI and DUI on marijuana, as well as prescription drugs like Xanax and Percocet. Basically, being under the influence of liquor or another substance that impairs your ability to safely operate a motor vehicle can lead to your arrest for DWI. Believe it or not, people can also be charged with violating New Jersey's stringent DUI law for allowing someone else to drive their car if that person subsequently gets charged with a DUI offense. Since there are so many ways to be charged with drunk and drugged driving, it leaves little surprise that so many individuals are prosecuted from DWI in Little Falls and across New Jersey each year.
Court for DWI Case in Little Falls Township, New Jersey
If you or a loved one is arrested and charged with DWI in the township of Little Falls, your case will be adjudicated in the Little Falls Municipal Court, located at 225 Main Street, Little Falls, NJ 07424. You are entitled to have an attorney representing you and to proceed to trial if you so choose. However, unlike in superior court, you are not entitled to a trial by jury. DUI cases in municipal court are heard and decided by the presiding municipal court judge. This is among the leading reasons why the quality of your lawyer is so important; often the outcome in your case hinges on their ability to identify issues with the evidence that may provide grounds for a dismissal. The municipal prosecutor will attempt to prove your guilt for a DWI but procedural errors involving probable cause for the stop, field sobriety testing, or another aspect of your case can be used for the effective defense you need. 
DUI charges in Little Falls are handled in the Little Falls Municipal Court. The court can be reached by phone at 973-256-2400 and via fax at 973-256-8130. You can visit the Little Falls Municipal Court page on the township website for more information. Directions to the municipal court in Little Falls in Passaic County are provided below for useful reference.
Charged with DUI in Little Falls, What am I Facing?
The specific punishments for Little Falls DWI charges depend on the number of DUI's for which you have been convicted in the past and your blood alcohol content at the time if the case involves alcohol. Since New Jersey passed a set of DWI reforms that change the penalties for DUI offenses, the specific consequences are different from what they might have been just a short time ago. Depending on the factors of your case, you could face mandatory suspension of your driver's license, extensive fines and court fees, motor vehicle surcharges, and a jail sentence. There are other severe consequences of a DWI in Little Falls, including a mandatory ignition interlock device installed in your vehicle and court-ordered classes at an Intoxicated Driver Resource Center (IDRC). On top of all of this, the financial impacts of a DUI can be devastating, spiking your car insurance premiums for years.
Arrested for DWI in Little Falls NJ Attorney Needed
If you have been arrested for DWI in Little Falls, you should talk to an attorney who can assess the specific circumstances involved in your DUI case and discuss the most effective strategy for resolving the case. Sometimes, evidence can be suppressed and ultimately thrown on of court based on procedural errors or unconstitutional violations of your rights. In other cases, the state's failure to provide or complete a critical part of their obligations in prosecuting the case can lead to a dismissal. Your unique situation and the evidence involved will influence what defenses exactly can be used by your lawyer. To get this type of assistance with your Little Falls DWI, call The Tormey Law Firm today. A member of our team is standing by to discuss your DUI in a free consultation by simply calling (201)-556-1570.