NJ Steroids Charges & Penalties
Best Defense for Illegal Possession, Intent to Distribute Steroids in New Jersey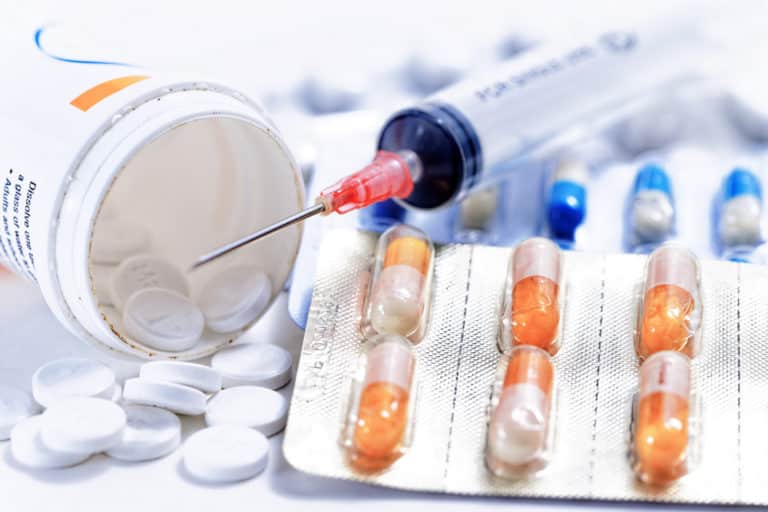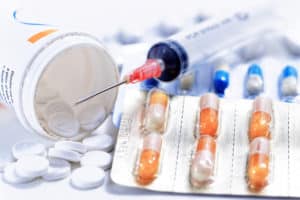 It's an open secret that many Hollywood actors, bodybuilders, and professional athletes take steroids to enhance their performances and appearance. If you are a fitness buff, weightlifter, or gym enthusiast, as many people in New Jersey are, you may have considered taking steroids or perhaps you already do. You should be aware of the legal risks that come with using performance-enhancing drugs, as well as giving them to your friends, buying them from someone you know at the gym, or selling them for a profit. Steroids are illegal in New Jersey and you can face stiff penalties if you are caught in possession of them. You can face even stiffer penalties if you possess steroids with intent to distribute. Here is everything you need to know about drug charges for possession, distribution, and use of steroids in NJ. If you have been arrested for steroids, you should talk to a skilled New Jersey criminal defense lawyer as soon as you can. Contact our team at the Tormey Law Firm anytime, day or night, at (201)-556-1570 for a free consultation. We will listen to the circumstances of your case and discuss some of the best defenses we can use to beat drug charges. You can also check out some videos about Top Defenses for Drug Charges that we provide here for your reference.
What Steroids are Illegal Substances in New Jersey?
New Jersey's Commissioner of Health categorizes anabolic steroids as Schedule III Controlled Dangerous Substances. Consequently, the same laws that prohibit possession of meth, cocaine, and marijuana similarly prohibit you from possessing anabolic steroids like Durabolin, Deca-Durabolin, Winstrol, and Equipoise, among many others. Street names for steroids, according to the DEA's Diversion Control Division, include "pumpers," "roids," "gym candy," "stackers," "arnolds," and "juice," among other names. Professional athletes and bodybuilders sometimes claim that these products give them a leg up on their competition, help them build muscle mass, and generally increase performance in training and competition. But the health effects of steroids are disputed, and many medical professionals argue that they can have profoundly negative effects on the human body, especially on the bodies of developing children and teens. New Jersey law prohibits the possession and distribution of anabolic steroids. As a result, you can face serious criminal charges for having or dealing them.
Steroids Possession Charges in New Jersey
Given New Jersey law's categorization of anabolic steroids as controlled dangerous substances, you can face serious charges if you are caught in possession of them without a medical prescription. New Jersey's controlled dangerous substances law, N.J.S.A. 2C:35-10, prohibits you from having steroids on your person, in your gym or school locker, in your car, or otherwise under your control. If you are arrested for possession of anabolic steroids, you will commonly face a third degree crime charge. If you are convicted, you could face 3 to 5 years in prison, thousands of dollars in fines, loss of your driver's license for 6 months, and other significant penalties.
Dealing, Distributing Steroids & Intent to Distribute NJ
If police find enough anabolic steroids on you or in your home or car, if you were observed selling them, or if you were caught in an undercover sting or "controlled buy," among other similar factual situations, you can be charged with possession of steroids with intent to distribute. This is an even more serious crime than simply possessing steroids. Dealing or intent to distribute steroids can result in a first, second, or third degree criminal charge being filed against you, depending on the quantity of steroids that you were allegedly selling. Typical penalties for a third degree charge for distribution of steroids include 3-5 years in prison and a fine of up to $25,000. For a second degree intent to distribute crime, you face 5-10 years in prison and a maximum of $150,000 in fines. In the worst cases involving large amount of steroids sold, you may be charged with a first degree crime carrying 10-20 years of incarceration and a massive fine of up to $200,000.
It is important to note that an offense involving alleged dealing of steroids becomes infinitely worse if the offense took place near a public housing facility, park, or other public property. The consequences also become heightened if the steroid distribution occurs in a school zone or on a school bus.
Facing Charges for Steroids in NJ? Get Help!
If you are facing steroids charges, you should consult an experienced NJ criminal defense lawyer without delay. Our highly experienced attorneys know what it takes to beat a drug charge because we do it on a regular basis in Bergen County, Morris County, Passaic County, Essex County, Middlesex County, and througout NJ. Our team includes former municipal prosecutors and county prosecutors who handled these cases in courts all over the state. With their intimate knowledge of how the state prosecutes these cases, we couple the skill of award-winning trial lawyers who worked at some of the state's largest defense firms. This comprehensive approach allows us to develop your best defense strategy as we aggressively fight your steroids charges. Call (201)-556-1570 to speak with one of our skilled NJ criminal lawyers today. We provide free consultations.