NJ Possession of CDS in a Motor Vehicle N.J.S.A. 39:4-49.1 – Possession of Controlled Dangerous Substances in NJ
"In New Jersey, possession of a controlled dangerous substance in a motor vehicle can result in the loss of your driver's license and prison time. Our drug defense strategies can help you fight and potentially beat your case."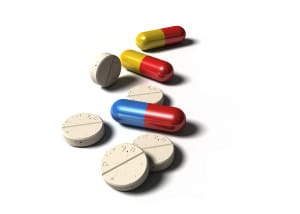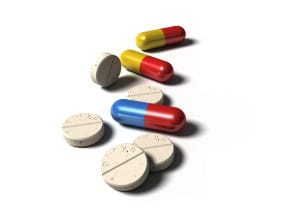 Possession of CDS in a motor vehicle is typically charged when a driver is pulled over by the police and caught with drugs either in their pockets or in the car's glove box. Even if you are caught with prescription pills (minus the prescription), you could lose your driver's license for two (2) years, in addition to other penalties outlined below. You can (and probably will) still be charged for additional violations related to the specific drugs (such as possession of marijuana under 50 grams and possession of drug paraphernalia).
Our firm focuses on fighting drug cases.  We have defense strategies for drug cases that can lead many of them to be dismissed.  Our series on How To Fight Marijuana Charges can be applied to cocaine possession, since it involved challenging illegal searches, lab reports, motor vehicle stops etc.  We also have a series on the Top 5 Ways To Beat A Criminal Charge which could potentially lead your case to be dismissed.
Give us a call for a free consultation at (201) 556-1571, and please feel free to keep reading this page for further information about possession of CDS in a motor vehicle charges in New Jersey.
Possession of CDS in a motor vehicle is codified in N.J.S.A. 39:4-49.1, which prohibits a person from operating a motor vehicle while knowingly possessing any controlled dangerous substance. A "controlled dangerous substance" can include marijuana, cocaine, heroin, or even prescription drugs such as Oxycontin and Xanax.
The charge can result in a fine of $50.00 (a ridiculously low fine) but the most significant penalty for a conviction is mandatory suspension of driver's license for two (2) years. This punishment is mandatory and is not open to judicial discretion. If you are convicted, there is no way around the penalty – you will not be granted a work license or a conditional license. Without an attorney now, you're going to be riding the bus later.
You can also be hit with additional fines, assessments, and motor vehicle surcharges. And, if you are lucky enough to get your license two years later, you might not even want it because your insurance is going to be through the roof.
Additionally, this charge is almost always brought with other charges, such as marijuana possession or possession of drug paraphernalia.
Beyond that, depending on the circumstances, the state of New Jersey could confiscate your motor vehicle. And you just got that sweet paint job!
There are defenses available to a charge of possession of CDS in a motor vehicle. For instance, the statutory prohibition applies only to the driver of the vehicle, not passengers.
However, any defense is best left to a professional who is experienced in drug crime defense and who is familiar with courtroom procedure in New Jersey.
Call the Tormey Law Firm for a free consultation about your possession of CDS in a motor vehicle charge.
We know how to fight drug charges because our attorneys have years of experience winning these cases. With experienced trial attorneys on staff, we've got the strategies that can lead to a win in the courtroom.
Call us today so that we can begin evaluating your case and formulate a specific and personalized strategy for your defense.
(201) 556-1571
N.J.S.A. 39:4-49.1 – Possession of CDS in a Motor Vehicle Statute
Drug possession by motor vehicle operator No person shall operate a motor vehicle on any highway while knowingly having in his possession or in the motor vehicle any controlled dangerous substance as classified in Schedules I, II, III, IV and V of the "New Jersey Controlled Dangerous Substances Act," P.L. 1970, c. 226 (C. 24:21-1 et seq.) or any prescription legend drug, unless the person has obtained the substance or drug from, or on a valid written prescription of, a duly licensed physician, veterinarian, dentist or other medical practitioner licensed to write prescriptions intended for the treatment or prevention of disease in man or animals or unless the person possesses a controlled dangerous substance pursuant to a lawful order of a practitioner or lawfully possesses a Schedule V substance.
A person who violates this section shall be fined not less than $50.00 and shall forthwith forfeit his right to operate a motor vehicle for a period of two years from the date of his conviction.
For more information about NJ controlled dangerous substances in a Motor Vehicle, Wikipedia is a good place to do some research.