NJ Assault by Auto Charges – 2C:12-1c
"Assault by Auto or Vessel can happen to anyone accused of reckless driving resulting in injury to another person in New Jersey. Fortunately, there are multiple defenses to avoid the penalties for assault by auto in NJ."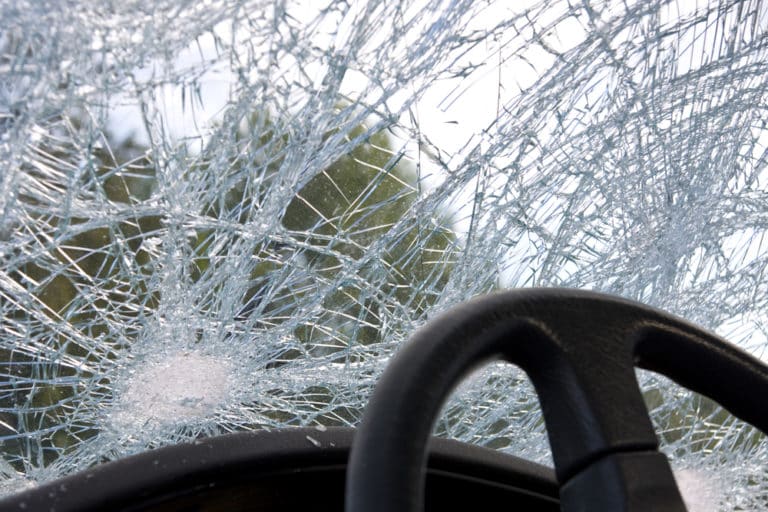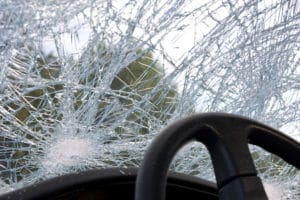 Law enforcement is always on the look out for reckless drivers on the road in New Jersey. Police will frequently patrol certain areas and are constantly pulling over people for weaving in and out of traffic, running red lights or stop signs, tailgating, making u-turns over double-yellow lines, and otherwise failing to abide by traffic rules. These examples of reckless driving can all potentially result in arrest, criminal charges, and conviction for a serious crime known as assault by auto if the reckless driver causes injury or death to another person in New Jersey. Many times, a person will face assault by auto charges in addition to DWI charges for allegedly drunk driving and hitting someone with a car. If you have been charged with assault by auto or vessel in violation of NJSA 2C:12-1, it is important to understand the penalties you're now facing in connection with these charges. Your next move should be to contact an experienced New Jersey criminal defense lawyer who can help craft your best defense for assault by auto and seek to minimize or mitigate the consequences of a conviction.
The Tormey Law Firm boasts a team of highly skilled criminal defense attorneys who have accumulated thousands of successful results for clients throughout New Jersey. Regardless of whether you have been arrested for assault by auto in Bergen County, Morris County, Essex County, Passaic County, Hudson County, Middlesex County, or another county in NJ, we can help.  Our lawyers have extensive experience and a combination of backgrounds on both sides of the criminal justice system, which we leverage on a daily basis in courts statewide fighting for our clients' rights. If you are looking for help with an assault by auto case in New Jersey, contact us today at (201)-556-1570 for a free consultation. You won't regret getting the information and key legal insights you need to make the best decisions when it comes to your defense.
What Assault by Auto Means in New Jersey
New Jersey statute NJ 2C:12-1c, prohibits a person from driving an automobile or vessel recklessly and causing either bodily injury or serious bodily injury to another person as a result. Reckless driving does not require that you specifically intend to cause harm to someone, i.e. running someone over on purpose, but it does require more than negligent driving. You must drive in a manner that exhibits reckless disregard for the safety of others.
The law further defines bodily injury as any physical impairment, injury, or pain caused to the victim who was harmed by your reckless driving. Bodily injury is thus defined broadly and applies to a significant number of potential injures. Serious bodily injury, on the other hand, is an injury that creates a serious risk of death, causes a bodily organ or member to lose functionality, or otherwise leads to a risk of permanent disfigurement.
Degrees of Assault by Auto Charges in NJ
Assault by auto in New Jersey can be charged as either a disorderly persons offense, similar to a misdemeanor in other states, or an indictable offense, similar to a felony in other states. The facts of your offense typically dictate which of these types of charges you will face.  For example, you will usually face a disorderly persons offense if your reckless driving caused bodily injury, as opposed to serious bodily injury, and if there are no additional aggravating facts related to your offense and arrest.
On the other hand, you will typically face a more serious fourth degree crime if your reckless driving caused serious bodily injury.  You may also be charged with an indictable offense if the incident took place in close proximity to, or 1,000 feet from, a school or if you are accused of driving under the influence of drugs or alcohol.
If you combine these aggravating facts, and drive under the influence within close proximity to a school, and someone suffers serious bodily injury as a result, you may even be charged with a much more serious second degree crime.
Sentencing for Assault by Auto in New Jersey
A disorderly persons offense for assault by auto can carry up to a $1,000 fine and as many as 6 months in jail. On the other hand, a fourth degree crime for assault by auto carries up to $10,000 in fines in addition to potentially 18 months in NJ state prison prison. In the most severe cases involving second degree assault by auto charges, you are facing up to $150,000 in fines and between 5 and 10 years of imprisonment if convicted.
Assault by Auto Charge Lawyer in NJ Needed
Either type of assault by auto offense can result in serious consequences in New Jersey.  As such, it is in your best interest to consult a qualified criminal defense attorney if you or a loved one has been charged with a crime for assault by auto. Contact The Tormey Law Firm at (201)-556-1570 to discuss your case with a skilled criminal lawyer defending assault by auto charges in NJ. With offices in five counties, including those in Hackensack, Morristown, Newark, New Brunswick, and Middletown, make an appointment at the office nearest you when your are looking for defense counsel.