New Jersey Drug Distribution Charges
"Find out about charges for Distributing, Dispensing, or Manufacturing CDS in violation of NJSA 2C: 35-5 and potential consequences of a conviction in NJ."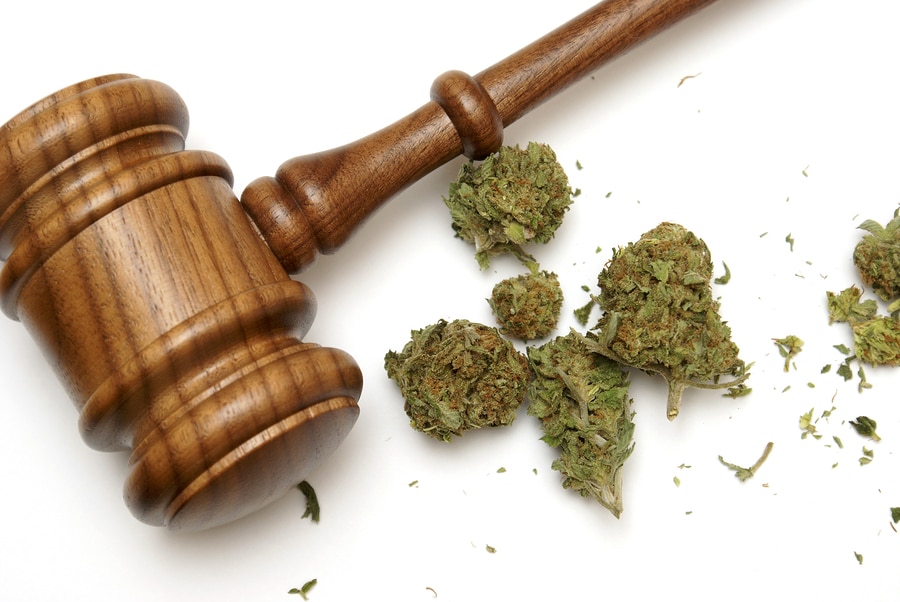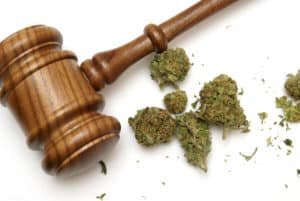 New Jersey law prohibits the unlawful distribution, manufacture, sale, or dispensation of a controlled dangerous substance (CDS), as well as possession of CDS with intent to distribute under N.J.S.A. 2C: 35-5. The degree of a charge for drug distribution is determined by the specific substance and the amount involved in an individual's case. Based on these circumstances, a person accused of distributing or possessing drugs with intent to distribute may be charged with a first degree, second degree, third degree, or fourth degree crime.
In New Jersey, drugs are classified differently in the New Jersey Drug Schedules and this becomes very important when grading a distribution of CDS offense. Click here to read more about the Schedule of Drugs in NJ.
However, the drug schedules are not the only factor. Certain drugs like heroin, cocaine, Lysergic acid diethylamide (LSD), methamphetamine ("meth"), and marijuana are subject to very specific grading under NJ drug distribution law. Continue reading for an explanation of each type of charge for distribution of CDS.
Heroin and Cocaine Distribution
Both heroin and cocaine are subject to the same grading when it comes to charges for drug distribution. According to N.J.S.A. 2C: 35-5, offenses involving 5 ounces or more are classified as first degree crimes in New Jersey. A  conviction for first degree distribution of heroin or cocaine is punishable by up to 20 years in prison and a fine of up to $500,000. In addition, a person must serve 1/3 to 1/2 of the sentence imposed before becoming eligible for parole.
When the quantity involved is between 1/2 ounce and 5 ounces, this is a second degree crime punishable by up to 10 years in prison and a fine of up to $150,000. Offenses involving less than 1/2 ounce are graded as third degree crimes, which may result in a prison term of up to 5 years and a $75,000 fine.
Distributing other Schedule I and II Drugs
If you are accused of distributing any other drug contained in Schedule I and II that is not expressly referred to in N.J.S.A. 2C: 35-5, the quantities are as follows:
More than 1 ounce: second degree crime
Less than 1 ounce: third degree crime
Dispensing Lysergic acid diethylamide (LSD)
LSD has its own rules when it comes to charges for distributing or dispensing CDS in New Jersey. Specifically, offenses involving 100 milligrams or more including any adulterants or dilutants is a first degree crime, which entails the same mandatory minimum sentence and fine as charges for cocaine and heroin. If the offense involves less than 100 milligrams of LSD, this is a second degree crime.
Methamphetamine Distribution
As it relates to distributing methamphetamine (meth) or possession of meth with intent to distribute, it is a first degree crime if the quantity is 5 ounces or more. If the amount is between 1/2 ounce and 5 ounces, the crime is of the second degree.
Selling and Growing Marijuana
Marijuana is unique in New Jersey because charges can be brought against a person for cultivating plants, selling the drug, or giving it to friends and family. A first degree charge applies to marijuana distribution involving 25 pounds or more, or growing 50 or more marijuana plants. In addition to a 20-year maximum prison term, a $300,000 may be imposed. For a second degree crime, the amount of marijuana must fall between 5 pounds and 25 pounds or the person must be accused of having between 10 and 50 plants.
If the offense involves between 5 grams and 1 pound, this is considered a third degree crime. Third degree crimes are typically punishable by a 3 to 5-year prison sentence and this specific offense may also result in a $25,000 fine. Lastly, marijuana distribution or possession with intent is a fourth degree crime when the measured weight is less than 1 ounce. Fourth degree marijuana distribution is punishable by up to 18 months in NJ State Prison.
Distribution of any other controlled dangerous substance in Schedule I, II, III or IV, or its analog, is a third degree crime. Any Schedule V substance will typically result is a fourth degree charge.
What Does the State Have to Prove in a Drug Distribution Case?
In order to prove a charge for drug distribution beyond a reasonable doubt in New Jersey, the prosecution must demonstrate that the object is in fact a controlled dangerous substance or CDS analog; that the defendant acted knowingly or purposely; and that the defendant either manufactured, distribution, dispensed, or possessed the drug with intent to distribute it. Here are the key terms you need to know as defined in section 2C:35-2 of the New Jersey Statutes:
"Deliver" or "delivery" means the actual, constructive, or attempted transfer from one person to another of a controlled dangerous substance or controlled substance analog, whether or not there is an agency relationship.
"Dispense" means to deliver a controlled dangerous substance or controlled substance analog to an ultimate user or research subject by or pursuant to the lawful order of a practitioner, including the prescribing, administering, packaging, labeling, or compounding necessary to prepare the substance for that delivery.
"Distribute" means to deliver other than by administering or dispensing a controlled dangerous substance or controlled substance analog.
"Manufacture" means the production, preparation, propagation, compounding, conversion, or processing of a controlled dangerous substance or controlled substance analog, either directly or by extraction from substances of natural origin, or independently by means of chemical synthesis, or by a combination of extraction and chemical synthesis, and includes any packaging or repackaging of the substance or labeling or relabeling of its container.
Notably, you don't need to benefit financially to be conviction of a drug distribution offense. Simply delivering a drug to another person, transferring it, sharing with a friend, etc. can constitute a violation under New Jersey law.
Many times, law enforcement officials will use drug packaging materials to support the contention that you intended to distribute a drug. If they find baggies, cutting agents, scales, measuring devices, or other items that may be used to manufacture or package drugs, you may be charged with intent to distribute CDS.
Find NJ Lawyer to Defend Your Intent to Distribute Drugs Charges
If you have been arrested, are under investigation, or are facing charges for distribution of drugs in New Jersey, you must aggressively confront these allegations in order to avoid severe penalties. Contact an experienced NJ criminal defense lawyer as soon as possible. At The Tormey Law Firm, our attorneys have successfully resolved countless drug cases in courts throughout New Jersey. For a free consultation about your drug distribution case, contact us today at (201)-556-1570.