Restraining Order NJ Attorney
"Restraining orders cases are different than criminal matters, and I have a number of strategies that can help to have them thrown out. Here is an example restraining order case that I won recently."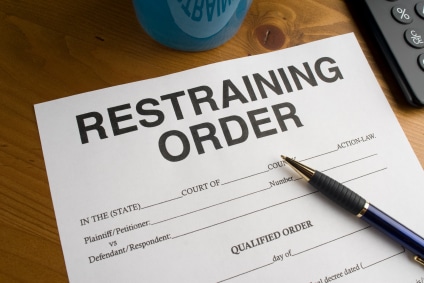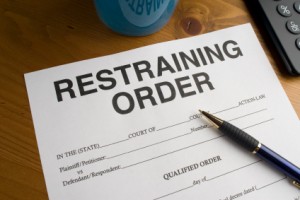 I had a client who was faced with a restraining order filed against him by his ex-wife.  The order was being filed due to an incident that allegedly occurred when my client supposedly assaulted the aforementioned ex-wife when picking their kids up from school.
For a double whammy, his ex had also filed a criminal assault charge against him, in addition to the restraining order.  This has its own series of terrible potential repercussions.
On the bright side, my client's girlfriend was a witness to the incident, so it wasn't just a vicious "he said/she said" case where anything could be true or false; the typical aftermath of a relationship gone wrong.
Restraining orders will show up when looking for a job, this is not a time to get buried by the stories someone makes up.
In the final state of restraining order hearings, the "FRO", all parties may testify towards why the restraining order either should or should not exist. First, the ex got up and painted a picture of an aggressive physical attack, in which she was clearly the victim.
Then my client recounted a completely different event, in which no physical contact even took place, other than his ex-wife physically shoving him. His girlfriend, the eye witness corroborated his story.
The first defense to a restraining order is to show that no other prior incidents or altercations have occurred before.  It becomes harder to fight if such allegations have existed in the past.  I showed that no prior altercations existed.
Secondly, there is typically a new event (allegedly) that triggers the need for a restraining order; in this case, the assault story.  I need to prove that the event either didn't occur or that there exists factual doubt in the story being told.  In this case there was absolutely no evidence to prove that anyone had been harmed at all.
Third, I have to show that there is no reason to believe that the person pushing for the restraining order should be in fear of his or her safety. In this case, no prior violence and questionable aggression in one singular incident is not nearly enough to reasonably suspect that someone should be afraid.
Similarly, if the judge feels that the only way to ensure someone's safety is through this legal action, the order will be issued. As already stated, this would be a stretch of the imagination.
The judge denied the restraining order, and we won the hearing. This had an interesting effect: the plaintiff lost faith in her case and dropped the criminal charges.  She didn't feel like sitting through another trial and losing so we took care of two major headaches in a single day.
Call our law office today for a free consultation regarding restraining order issues: (201) 556-1571
Basic Restraining Order Information
Restraining Order Vs. No Contact Order