Paramus Shoplifting Lawyer
Thousands of Shoplifting Cases Handled in Paramus with Great Results
"Shoplifting charges in Paramus carry severe penalties, including jail time. You want a lawyer on your side who has a history of helping clients beat their shoplifting charges."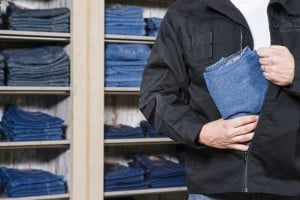 Do you need a lawyer for a shoplifting charge in Paramus? We can help. We have literally handled thousands of cases in Paramus over the years with great success.
Travis J. Tormey represented a client charged with shoplifting in violation of N.J.S.A. 2C:20-11. The value of the allegedly stolen merchandise was less than $200, which meant that the shoplifting charge was graded as a disorderly persons offense and handled in the Paramus Municipal Court. If the value of the goods had been more than $200, this would have been an indictable shoplifting offense, which would have been handled in the Bergen County Superior Court in Hackensack, NJ. The maximum sentence permitted for a disorderly persons offense in New Jersey is six months in the county jail. Additionally, there is mandatory community service requirement of 10 days for a first-time shoplifting conviction in New Jersey. Subsequent offenders face enhanced penalties, including jail time and community service.
In addition, shoplifting is considered a crime of moral turpitude. So, anyone convicted of this offense who is not a United States citizen could jeopardize their immigration status and even be deported.
In this case, the shoplifting charges against the defendant were dismissed for two reasons. First, the State failed to provide discovery at several conference dates prior to the trial listing. Despite Mr. Tormey's continued request for discovery and the filing of a motion to provide discovery, the store (Kohl's) failed to produce either the report associated with the incident or the videotape footage associated with the incident until the day of trial. Nonetheless, the judge still could have granted the State an adjournment and listed the case again for trial.
However, the store employee who appeared for trial as the State's primary and sole witness was not employed at the store at the time of the alleged theft and was not familiar with the two employees who were present during the alleged theft. Moreover, the store employee could not testify to the validity or authenticity of the videotape footage because he was not working at the store at the time.
The defendant has a right to a speedy trial and the Judge dismissed the case for lack of prosecution.
Best Defenses to Shoplifting Case in Paramus NJ – Contact Us Now
Since the State was unable to prove the shoplifting charge against the defendant, the charges were dismissed. This result was a great victory for both the defendant and the Tormey Law Firm.