Carjacking NJ 2C:15-2 – What are the penalties for carjacking in NJ – I was arrested for carjacking in NJ
"In New Jersey, carjacking is considered a violent crime, and can result in some serious jail time. With a case like this, it makes sense to have an aggressive trial attorney with advanced defense strategies that apply to your charge."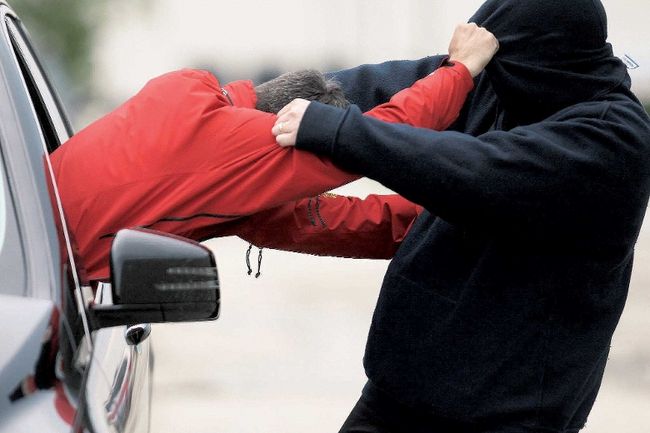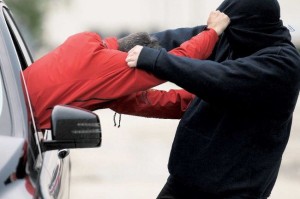 Carjacking typically occurs when a person uses force to steal a car and New Jersey prosecutors have been coming down hard on carjacking offenders. If you're charged with carjacking, you could be looking at the long prison sentences associated with first degree crimes in New Jersey, in addition to the other penalties outlined below.
Statistically speaking, hiring an experienced criminal defense attorney might be your only hope of beating the charges and potentially having your case dismissed entirely.
The Tormey Law Firm is a team of aggressive criminal defense attorneys, including an active NJ prosecutor who has handled countless violent crime cases. We've defended thousands of clients accused of committing violent crimes, including carjacking, kidnapping, and assault.
Additionally, we've developed a series of advanced defense strategies that we can use to help you beat the charges and avoid serious penalties.  To have any of your questions answered, call us any time for a free consultation.  It will also help you to continue reading this page for more information about carjacking charges in New Jersey.
(201) 556-1571
Carjacking is a first degree crime in New Jersey, as set forth by N.J.S.A. 2C:15-2, which states that a person is guilty of carjacking if he attempts to unlawfully take a motor vehicle and uses force on a person in the vehicle, threatens bodily injury to a person in the vehicle, threatens to commit a felony, or operates the vehicle while the original occupant remains in the vehicle. In other words, if a person drives off while someone else is still in the car, he can be guilty of carjacking in NJ.
If you flash a gun at someone while trying to take their car, that's carjacking. If you drive off with someone else's car without realizing that a child is asleep in the backseat, that's carjacking. Even snatching someone's keys can potentially constitute carjacking.
If convicted of carjacking, a person faces a period of incarceration of between ten (10) and 30 years in state prison. Worse yet, even under the best circumstances, a conviction will result in a MINIMUM prison sentence of five (5) years.
Additionally, because carjacking is a first degree crime, the NERA applies. And believe me: the NERA is one scary acronym. Under the NERA, a person convicted of carjacking MUST serve no less than 85% of their sentence before becoming eligible for parole. If you're convicted, you'd better get comfortable behind bars – because you're going to be there for a very long time.
And if you're planning to make bail after a carjacking arrest, even if you're completely innocent, you could be stuck in jail. Bail and pretrial detention are approached very seriously in carjacking cases in New Jersey due to the seriousness of the offense. In general, the state takes a tough stance on violent crimes such as carjacking and works to ensure that the public is protected from potentially dangerous individuals. Under New Jersey law, a person charged with carjacking is not eligible for pretrial release until a hearing is held to determine whether they are a flight risk or a danger to the community. This means that the defendant may be held in pretrial detention until the hearing, which can take several days to occur.
At the hearing, the judge will consider various factors, including the defendant's criminal history, the nature of the offense, and the defendant's ties to the community. Based on all of the important factors considered at pretrial detention hearings, the judge will determine whether the defendant should be released on their own recognizance, held in pretrial detention, or released with certain conditions, such as electronic monitoring or house arrest.
Suppose the judge determines that the defendant should be held in pretrial detention. In that case, the defendant will remain in custody until the case is resolved or until a subsequent bail hearing is held. In some cases, the defendant may be able to appeal the pretial detention decision to a higher court, but this can be a lengthy and challenging process. It's important to note that the bail and pretrial detention process in carjacking cases can be complex and challenging, and it's essential to have the guidance and zealous representation of an experienced criminal defense attorney who can help navigate the system and work to secure the best possible outcome.
There are viable defenses to a carjacking charge. One defense is that you lacked the intent to unlawfully take the car. Perhaps the whole thing was just a misunderstanding.
However, defenses like this are best left to a professional who is familiar with courtroom procedure.
Call the the Tormey Law Firm for a free consultation with experienced criminal defense lawyers.
We know how to fight your carjacking charge and help you avoid carjacking penalties. With experienced criminal trial attorneys on staff, we know exactly what strategies need to be deployed to get you a win in the courtroom.
Call us today so that we can begin vetting your case, including the details of the arrest, and formulate a strategy that will work for you.
(201) 556-1571
N.J.S.A. 2C:15-2 – Carjacking Statute
a. Carjacking defined. A person is guilty of carjacking if in the course of committing an unlawful taking of a motor vehicle, as defined in R.S.39:1-1, or in an attempt to commit an unlawful taking of a motor vehicle he:
(1) inflicts bodily injury or uses force upon an occupant or person in possession or control of a motor vehicle;
(2) threatens an occupant or person in control with, or purposely or knowingly puts an occupant or person in control of the motor vehicle in fear of, immediate bodily injury;
(3) commits or threatens immediately to commit any crime of the first or second degree; or
(4) operates or causes said vehicle to be operated with the person who was in possession or control or was an occupant of the motor vehicle at the time of the taking remaining in the vehicle.
An act shall be deemed to be "in the course of committing an unlawful taking of a motor vehicle" if it occurs during an attempt to commit the unlawful taking of a motor vehicle or during an immediate flight after the attempt or commission.
b. Grading. Carjacking is a crime of the first degree and upon conviction thereof a person may, notwithstanding the provisions of paragraph (1) of subsection a. of N.J.S.2C:43-6, be sentenced to an ordinary term of imprisonment between 10 and 30 years. A person convicted of carjacking shall be sentenced to a term of imprisonment and that term of imprisonment shall include the imposition of a minimum term of at least five years during which the defendant shall be ineligible for parole.