Pretrial Detention Appeals in New Jersey
Can defendants appeal Pretrial Detention decisions in NJ? Do I have a right to appeal a detention decision while in jail?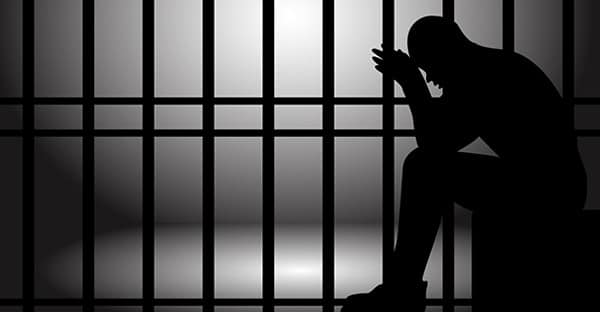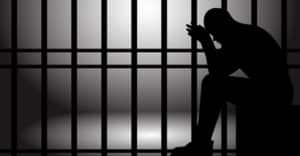 Since New Jersey implemented its new bail system, the rules and procedures regarding Pretrial Detention have significantly changed. When you are arrested and taken to jail in New Jersey, you must appear before a judge for a detention hearing within a few days. At the detention hearing, the judge will decide to release you on your own recognizance, to release you with certain conditions, or to remand you. Being remanded means you will be detained in custody until your trial. If a judge orders you or a loved one to be detained at a pretrial detention hearing, you need to speak with an experienced New Jersey criminal defense attorney about your option to appeal. At the Tormey Law Firm, we protect your constitutional rights by appealing any order that does not comply with statutory or constitutional requirements. Our criminal defense lawyers are highly familiar with appealing a court's detention order and we understand the importance of preserving the full record of arguments and evidence considered by the court in making pretrial release or detention decisions. For a free consultation and additional information about pretrial detention appeals in New Jersey, contact us immediately at (201)-556-1570. One of our lawyers will answer all of your questions and discuss how the law may apply in your case.
Appealing a Pretrial Detention Decision in NJ
In New Jersey, a defendant must seek "leave to appeal" any provisional decision — including decisions regarding pretrial release — unless the law explicitly provides for an appeal as of right. The pretrial release law specifically provides for a right to appeal adverse detention decisions, however, decisions on conditions reserve no right for appeal. The right to appeal a detention decision is outlined in New Jersey Statutes Section 2A:162-18 – Pretrial detention for certain eligible defendants ordered by court; appeal. Although the state of New Jersey requires a defendant to remain detained pending the resolution of the appeal, our criminal defense attorneys make sure detention decisions are heard on an expedited basis when our client is detained. We will challenge every procedural, factual, or legal basis available in your Pretrial Detention Appeal (PDA), including any of the following:
The State failed to establish probable cause that the defendant committed the offense(s) charged;
The State failed to meet its burden to prove by clear and convincing evidence that no amount of monetary bail, non-monetary conditions or some combination thereof would reasonably assure defendant's appearance in court, protect the safety of any other person or the community, and prevent the obstruction of the criminal justice process;
The findings of fact and statement of reasons for the detention were insufficient or inconsistent with statutory and case law;
Defendant was denied an opportunity for a fair hearing prior to the entry of the pretrial detention order;
Defendant's criminal history or other information relied upon by the court is inaccurate or incomplete;
The Public Safety Assessment (PSA) is inaccurate or incomplete;
Defendant challenges the court's ruling that he/she failed to rebut by a preponderance of the evidence the presumption of pretrial detention, where the court found probable cause that defendant committed murder or any crime subject to an ordinary or extended term of life imprisonment; and
Other factors such as statutes, regulations, case law, and constitutional provisions applicable to the case.
NJ Pretrial Detention Appeal Process
Our criminal defense lawyers' procedure for filing a pretrial detention appeal will differ depending on what we seek to challenge, and if necessary to sufficiently appeal, we will file a full brief along with the complete transcripts of the previous decision. If the Appellate Division rules against our client, we will seek review from the Supreme Court. While review at the Supreme Court is discretionary, we will use every avenue by filling out the Supreme Court Emergent Matter Intake Form. Even if the Supreme Court denies relief on an emergent basis, we will seek a Leave to Appeal in ordinary course.
In the instances we challenge a condition of release, the order is interlocutory and review is discretionary. Depending on the nature of the condition, our attorneys will file a Motion for Leave to Appeal or an Application for Permission to File Emergent Motion. As with appealing detention decisions, if the Appellate Division rejects an appeal, we will assess our client's case by considering a petition with the Supreme Court.
Some conditions may be moot by the time the appeal is resolved because we already addressed our client's case. However, we will continue to fight to address issues "capable of repetition yet evading review," as determined in Finkel v. Township Committee of Tp. of Hopewell, 434 N.J. Super. 303, 315 (App. Div. 2013). In New Jersey, courts can exercise "the discretion to decide an otherwise moot case that presents issues of significant public importance, or which stem from a controversy 'capable of repetition, yet evading review' because of the short duration of any [litigant's] interest" (using a standard set in Steele, 430 N.J. Super. at 34.) Decisions regarding pretrial release are reviewed under an abuse of discretion standard. Typically, courts find abuses of discretion, just like in Flagg v. Essex County Prosecutor, 171 N.J. 561, 571 (2002), where "a decision is 'made without a rational explanation, inexplicably departed from established policies, or rested on an impermissible basis.
Contact a New Jersey Pretrial Detention Appeal Attorney to Discuss Your Case
If you need to appeal a Pretrial Detention decision in New Jersey, the criminal defense lawyers at the Tormey Law Firm will aggressively fight at your side. With offices in Hackensack, Morristown, Newark, New Brunswick, and Middletown, we serve clients across New Jersey. Our attorneys handle criminal cases from pretrial detention to trial and beyond in Bergen County, Morris County, Essex County, Camden County, Monmouth County, and throughout the state. Call us now at (201)-556-1570 or contact us online for a free consultation.