Prescription Drug Possession NJ 2C:35-10.5 – NJ Prescription Drug Charges 2C:35-10.5 – Prescription Drug Distribution NJ
"Prescription Drug charges are common in New Jersey, though they can be punished severely.  We have several ways to challenge these cases, in an attempt to have them thrown out of court."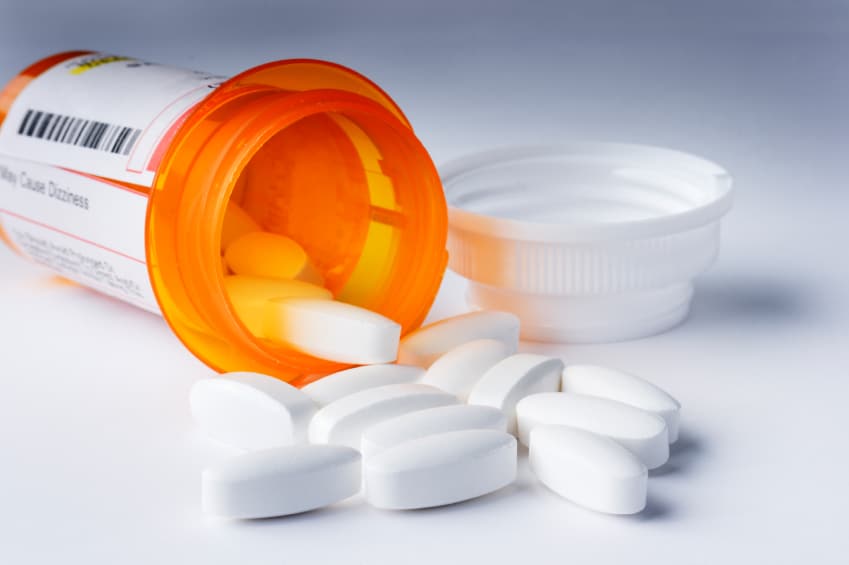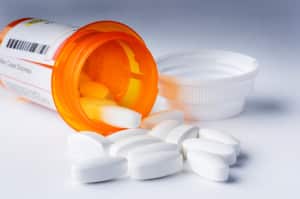 In New Jersey, it is illegal to carry prescription drugs and certain medications unless you have a prescription. Distribution of prescription drugs is always prohibited unless it is carried out by a licensed physician, dentist, veterinarian or pharmacist.
New Jersey law makes it a disorderly persons offense to knowingly possess four or fewer doses of any "scheduled" medication.  Any more than this amount makes your case more serious.  Click here to learn more about the penalties associated with a disorderly persons prescription drug offense.
If a defendant is found to have that same small amount of pills and the court finds that he or she intended to distribute those pills, the charge will be graded as a fourth degree criminal offense in New Jersey.
If a defendant has a higher quantity, (at least five but fewer than 100 units) and an intent to distribute, the charge will be a third degree offense. Under a third degree offense a fine upwards of $200,000.00 can be imposed upon the defendant, in addition to the jail sentencing guidelines associated with third degree offenses.
An amount of 100 prescription pills or more with the requisite intent to distribute will be considered a second degree offense. A fine up to $300,000 may be imposed in addition to the steep state prison sentences associated with this grade of crime.
These charges apply to certain prescription medications including:
The Tormey Law firm uses a number of strategies to fight the case against you. Our goal is to win your case.
Drug cases are interesting to fight, because there are so many ways to challenge them.  Depending on how the arresting officer even found the drugs, we could potentially even have the case dismissed.
There are circumstances in which it is completely illegal for an officer to be searching you.  An unconstitutional search will be disregarded in court, and the drug evidence found won't stand against you.
We created a video series on How To Fight Marijuana Charges, but these strategies apply to all drug related cases.  We strongly suggest that you watch this series to learn more about challenging an illegal search, the motor vehicle stop, or even the "chain of evidence custody".
Case types like this make being a criminal defense attorney interesting and actually somewhat fun… we love finding loopholes in cases.
Regardless of the legal circumstance you face, there is a way to get the best result.  As an experienced criminal defense attorneys with former prosecutors on staff, we have the skills that it takes to beat cases.
To talk about how we can potentially fight your case, please don't hesitate to call for a free consultation: (201) 556-1571
For more information about prescription drug law, please read on:
Am I allowed to keep my prescription pills outside the original pill bottle?
No, under N.J.S.A. § 2C:35-24, you cannot have any controlled dangerous substances (CDS) in any other than the original container, unless you have no more than a ten (10) day supply and upon request of a police officer present the name and address of the licensed practitioner who prescribed the substance or pharmacist that provided it. A violation of this statute is a disorderly persons offense in New Jersey which results in a permanent criminal charge on your record, up to a $1,000.00 fine, and up to six (6) months in the county jail if convicted.
Prescription Fraud Charges: Illegal Scripts
Prescription fraud tends to be prosecuted quite strongly. The thinking of law enforcement, prosecutors, and judges is that prescription fraud leads to significant drug abuse and fuels the drug epidemic plaguing many parts of New Jersey. Prescription drug abuse has become a major problem throughout the United States, and particularly in New Jersey, with opioid abuse and overdoses reaching all-time highs. This has led to lawmakers passing laws that increase the possible penalties for certain drug crimes. Unfortunately, the crack down on prescription fraud often ensnares individuals who simply need help for legitimate drug addiction that is not their fault. In fact, a lot of prescription drug problems are caused by a patient receiving a valid prescription to treat chronic pain, only to become addicted and then later seek out ways to treat their pain once the prescription runs out. For anyone in this situation, it can be difficult to fathom facing significant prison time for a prescription fraud charge.
Prescription fraud is addressed in the New Jersey criminal code by N.J.S.A. 2C:35-13, which states that it is unlawful for anyone to acquire or obtain possession of a controlled dangerous substance (CDS) through "misrepresentation, fraud, forgery, deception, or subterfuge." Generally speaking, it is illegal for anyone to possess a prescription drug – whether it's medicine, painkillers, or pills – without first obtaining a valid prescription from a doctor. Many times, a prescription fraud case involves a person forging a prescription and then attempting to pass it off as legitimate at a pharmacy. Prescription fraud can also involve a person attempting to use someone else's prescription to obtain medication, posing as a doctor when calling in a prescription, or altering a valid prescription to increase the dosage or to obtain a different medication than the one prescribed by the doctor.
Despite the prevalence of prescription fraud in NJ, it can be difficult for someone to actually get away with the crime because pharmacy workers and doctors are often quick to contact the police and report any suspicious behavior by a customer. One thing that pharmacists tend to be on the lookout for is something known as "doctor shopping." Doctor shopping involves a person who receives a valid prescription from one doctor, and then goes to another doctor to receive a second prescription for the same medication. A person who is caught doctor shopping can expect to be charged with prescription fraud.
Obtaining drugs through fraud is a third degree crime in New Jersey governed by N.J.S.A. 2C:35-13 which provides in pertinent part:
§ 2C:35-13. Obtaining CDS (Controlled Dangerous Substance) by Fraud
It shall be unlawful for any person to acquire or obtain possession of a controlled dangerous substance or controlled substance analog by misrepresentation, fraud, forgery, deception or subterfuge. It shall be unlawful for any person to acquire or obtain possession of a forged or fraudulent certificate of destruction required pursuant to N.J.S.2C:35-21. A violation of this section shall be a crime of the third degree except that, notwithstanding the provisions of subsection b. of N.J.S.2C:43-3, a fine of up to $50,000.00 may be imposed. Nothing in this section shall be deemed to preclude or limit a prosecution for theft as defined in chapter 20 of this title.
As the above statute details, a charge for obtaining drugs by fraud is a third degree indictable offense in New Jersey. This is similar to a felony and will be handled in the Superior Court in the county in which the crime allegedly occurred. The penalties for this third degree crime can include:
Jail: Three (3) to Five (5) Years New Jersey State Prison
Driver's license suspension (minimum six (6) months)
A permanent criminal charge on your record (subject to expungment after five (5) years in some cases)
As you can see, the penalties can be very severe. This is in addition to any other crimes charged such as prescription forgery, illegal prescription drug possession, etc. And the possible charges in these case are extensive. For instance, if you steal a prescription pad or prescription blanks and then forge a doctor's signature to obtain painkillers or some other controlled dangerous substance, you can be charged with prescription theft on top of the other charges you may face. It is also possible to be charged with prescription theft if you steal a prescription that has been written for someone else. As a result, it is imperative that you contact an experienced drug crimes defense lawyer to represent you. Travis Tormey has been representing clients for years charged with these types of offenses and has literally handled thousands of criminal and DWI cases.
You may be eligible for the Pre-Trial Intervention (PTI) program or the conditional discharge program in New Jersey, depending on your prior record and the degree of your charges. Contact our offices anytime for a free initial consultation at (201) 556-1571.