Methamphetamine Charges NJ – Possession of Meth Penalties – Crystal Meth Distribution Offenses in NJ
"Being charged with a crime for methamphetamine is a big problem in New Jersey, as possessing the drug is a felony and the charges get worse when you are accused of making or selling meth."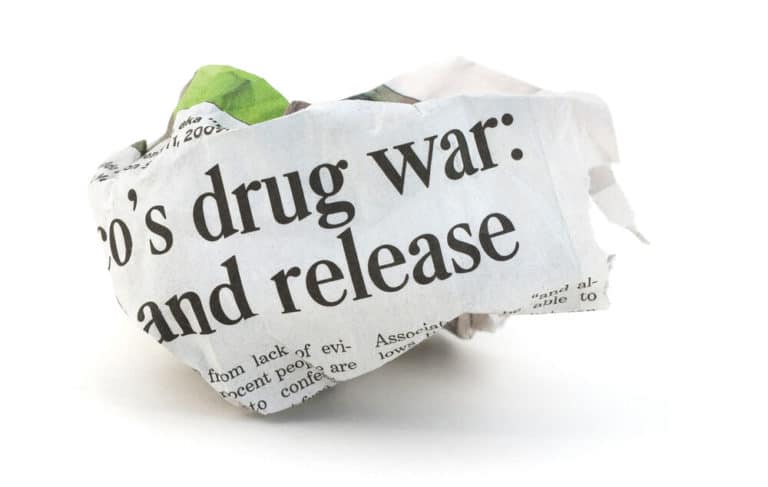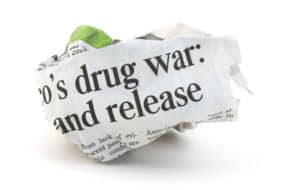 Methamphetamine is a highly addictive drug that is popular among people from all walks of life and has caused heavy damage to people's lives. In fact, NJ police and prosecutors actively seek out individuals who sell or otherwise distribute meth precisely because the drug is believed to pose a significant health hazard to the community. That's why anyone arrested for meth possession or distribution in New Jersey should expect to face severe penalties. Depending on what you have been accused of with regard to methamphetamine, whether it be merely possessing the substance, making it, maintaining a facility that produces the drug, or distributing meth to others, your sentence if convicted could include a lengthy prison sentence.
What does this mean for you if you've been arrested for allegedly possessing or distributing meth in New Jersey? It is absolutely in your interests to speak with a knowledgeable criminal defense lawyer and start building the strongest defense possible to fight the charges. Contact The Tormey Law Firm for a free consultation if you have questions about a specific methamphetamine case. An attorney is available immediately to assist you at (201)-556-1570.
Methamphetamine – a Schedule II Controlled Dangerous Substance
Methamphetamine is a highly addictive stimulant, commonly referred to as "meth," "crystal," and "ice." Methamphetamine has similar properties to amphetamines, but are much more concentrated in nature and leave significant effects on the user. Thus, the potency of this drug is long-lasting and generally affects the central nervous system, namely the brain and spinal cord. Methamphetamine is classified as a Schedule II type of CDS and can be legally prescribed by physicians. However, because of its strong tendency to be misused, it is strictly regulated. Further, Methamphetamine is part of the United Nations Convention on Psychotropic Substances Treaty, which restricts and essentially moderates the use of this drug, in addition to other drugs, internationally. For medical purposes it is ingested orally. The drug can be prescribed as Desoxyn and may be used to treat ADHD as well as other conditions. There are severe psychological and physical side effects from abuse of this drug. Depending on the dosage, the effects of meth can range anywhere from changes in concentration and mood to seizures.
Although meth can be used, with severe restrictions, to treat certain health and medical conditions such as attention deficit disorder, severe obesity, and narcolepsy, it is generally used illegally as a recreational drug. Illegally, meth is often referred to by other names, including crystal meth, crank, speed, glass, and ice. When used recreationally, it may be inhaled, taken orally, intravenously, subcutaneously and more. While meth causes an initial high for the user, the eventual crash can be devastating and result in severe withdrawal symptoms. Meth users often suffer significant health consequences, including rapid or irregular heartbeat, high blood pressure, blurred vision, numbness, pale skin, loss of appetite, memory loss, hallucinations, and "meth mouth" caused by teeth grinding. In the worst cases, a methamphetamine overdose can prove fatal. According to statistics from the Centers for Disease Control and Prevention (CDC), methamphetamine accounts for 15 percent of all drug overdose deaths in the United States.
Methamphetamine Possession is a Third Degree Felony Crime in New Jersey
Pursuant to N.J.S.A. 2C:35-10, any person that is found guilty of possession of a Schedule II controlled dangerous substance is subject to a fine up to $35,000.00 and this is classified a crime of the third degree. A third degree offense is a serious crime. However, if you are also on any property used for school purposes, or within 1,000 feet of any such school property/school bus, or while on any school bus, and not sentenced to a term of imprisonment, you will be required to perform not less than 100 hours of community service.
Being under the Influence of Meth and Failure to Turn it Over to Police is a Misdemeanor
If a person is under the influence for a purpose other than the treatment of sickness or injury as lawfully prescribed or administered by a physician, they will be charged with a disorderly persons offense. Likewise, any person who knowingly obtains or possesses a controlled dangerous substance and who fails to voluntarily deliver the substance to the nearest law enforcement officer, is guilty of a disorderly persons offense.
Distribution of Methamphetamine & Intent to Distribute Charges in NJ
Depending on the quantity of Methamphetamine, the degree of the charge will vary accordingly. Keep in mind that even if you are caught distributing a tiny amount of methamphetamine, you can still be charged with a third degree felony and face up to five (5) years in prison. Pursuant to N.J.S.A. 2C:35-5, if an individual has a quantity of less than one-half ounce of Methamphetamine and is found guilty, a person is subjected to a crime of the third degree with a fine of up to $75,000.00. In that same vein, it is a second degree crime for a person to manufacture, distribute, dispense, possess or have under control with intent to manufacture Methamphetamine in a quantity of one-half ounce or more but less than five ounces.
Further, it is considered a first degree crime if a person has a quantity of five ounces or more of Methamphetamine. If found guilty, the defendant will be convicted of the most serious type of felony in New Jersey and may be subjected to a fine of up to $300,000.00. In addition to the Court imposed fines, an individual may be subjected to incarceration that can range up to 20 years. The harsh penalties for distributing a large quantity or weight of methamphetamine stem from the classification of the crime as a first degree indictable offense. Like other first degree crimes in New Jersey, first degree meth distribution is punishable by a lengthy prison sentence. The offense also has a presumption of incarceration, which means that the judge in your case will be required to impose a minimum prison sentence if you are convicted or plead guilty.
Also note, it is a crime of the second degree pursuant to N.J.S.A. 2C:35-28 to possess precursor(s), which in other words are considered components/substances used to manufacture Methamphetamine.
Enhanced Charges when You have been Accused of Distributing Meth in a School Zone or Near Public Property
New Jersey lawmakers have made a point of protecting young children from being exposed to the dangers of drugs, including methamphetamine. This is why the NJ criminal code explicitly imposes additional penalties against anyone who is convicted of selling meth within 1,000 feet of school property or anywhere else in a school zone. Additionally, since "school zone" is defined broadly to include school buses, buildings, and just about any property belonging to a school, these enhanced charges often apply in instances when the defendant didn't even realize they were close to a school zone. Regardless of your awareness, the enhanced charges for distributing meth in a school zone will still apply, as will the additional penalties. Similar enhancements to meth distribution offenses apply when the drug sale occurred on or near public property. This includes public parks, public housing buildings, and many other government buildings. If you are arrested for selling any amount of methamphetamine within 500 feet of public property in New Jersey, the meth distribution case becomes more serious.
PTI for Methamphetamine Charges in New Jersey
Instead of a conviction, the PTI program is a special option generally offered to first-time offenders. Generally, the program allows for one-time entrance for those charged with lesser felonies, such as third and fourth degree crimes. Once you complete the terms for the program and pay any Court imposed fines, your matter will be dismissed. Usually, the period for enrollment ranges anywhere from 12 to 36 months.
What happens if I enter the Pretrial Intervention Program ("PTI") for a methamphetamine case, will this charge remain on my background forever?
Following the completion of your PTI, you will be eligible to apply for an expungement. An expungement is the sealing of one's criminal record. "Sealing" your record means that your background is not immediately available to the public. While some entities can still see your background despite a successful expungement petition, clearing your record of the negative implications associated with an arrest and/or conviction will give you the chance to start fresh. Not all expungements are successful and it is important to note that each person's eligibility for an expungement depends on his or her criminal history in or outside of the State of New Jersey. Should you be eligible for an expungement, given your background, you must wait six months from the payment of fines and completion of the term of your PTI program. There are also other scenarios that may be applicable to your situation for expungement purposes. Do you have expungement questions? Call The Tormey Law Firm to discuss your eligibility.
If You've Been Charged with a Crime Related to Meth, You Need to Consult a NJ Criminal Defense Lawyer Immediately
At the end of the day, it is illegal to possess, manufacture or distribute methamphetamine and it is not worth the risk to handle these serious criminal charges alone. You need experienced attorneys to review your case and help build a strong defense strategy. Depending on the unique circumstances of your case, prosecutors may point to direct evidence to prove possession or intent to distribute meth. However, your situation may not be so clear and there may only be circumstantial evidence, at best. The renowned New Jersey criminal defense lawyers at The Tormey Law Firm utilize specially formulated tactics to beat drug charges against our clients in courts across the state. Contact us at (201)-556-1570 today to better understand your methamphetamine charges and how we can help when defending you.
We have offices throughout New Jersey, including in Bergen County, Morris County, Middlesex County, Essex County, and Monmouth County. Our team is available 24/7 to provide free consultations and set up an appointment to meet with you at the office nearest you. You can also send us a message if you'd like to discuss a drug case with a skilled criminal attorney.