What Happens after You're Arrested for DWI in New Jersey
NJ DWI Lawyer Gives You the Inside Track on Stages of a DUI Case in New Jersey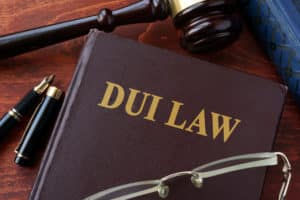 If you or a loved one has recently been arrested for driving under the influence in New Jersey, you are likely wondering what happens next. Our experienced DWI defense attorneys get asked this question on a regular basis. Here we give you the details of a DUI case process in NJ, from being arrested to trial.
For more information about the stages of a DWI prosecution, call us anytime for a free consultation. We are happy to answer questions about your specific charges for drunk driving or driving under the influence of drugs.
First Stage – Arrest, Charge And Booking
The start of any formal DWI criminal case against you begins with the initial arrest.  However, it is worth noting that unlike some movies, a police officer who signals for you to pull over must have a very good reason for it.  This could be simply that you were forgetting to indicate at turns or that your car was swaying from side to side or something more subtle.  These reasons should be explained to you before they carry out the arrest as part of their suspicion that you are driving while intoxicated.  This generally involves participating in a sobriety test at the side of the road.  If they feel their suspicions were well-founded, they will proceed to arrest you and take you to the local station to submit to a breathalyzer test.  If the percentage of alcohol in your breath reads at more than 0.08%, you will then be booked and charged with DWI.
Second Stage – Your Arraignment Hearing
In the state of New Jersey, if you are charged with a DWI or DUI offense, you will receive what is called a complaint.  Once the complaint has been filed against you, you will be asked to attend an Arraignment hearing (also known as a first appearance).  An arraignment is when you are informed officially of the charges against you and what your rights are within the law.  This is also the time when you can make a plea of guilty or not guilty.  That is why it is important that before your Arraignment, you make sure you have the help of a fully qualified NJ DWI lawyer.  Your lawyer can then send a letter asking that the judge skips the Arraignment because you are represented, know your rights, and are submitting a plea of not guilty.
Third Stage – Discovery Of The Evidence
During this stage, the State of NJ will give your NJ DWI lawyer all the evidence they have against you for use in this case.  This gives your lawyer the chance to thoroughly examine the evidence and all the documents related to the DWI charge to see if there are any issues with this evidence.  Issues might include: the breathalyzer wasn't in proper working condition; the officer using the breathalyzer didn't use the device properly or that the arresting officer lacked a probable cause for pulling you over.  From assessing all this evidence your DWI lawyer can figure out whether an expert should be called in court as part of your defense case.
Fourth Stage – Trial
If after the discovery stage there has been no agreement on a plea, the trial will go ahead in a municipal court where you were charged.  There is no jury present and a municipal court judge presides over the trial and makes the final decision, whether you are guilty or not.  If the court finds that you are guilty, the judge will then sentence you in line with the law set for DWI offenses.
From The Tormey Law Firm, your NJ DWI Lawyer will be able to present facts to fight your case, with particular issues raised during the trial.
Potential issues to raise during a DUI trial include:
Whether or not you were actually operating the vehicle
The reliability of the breathalyzer test
Whether multiple offenses on your record are technically offenses
Were You Operating The Vehicle?
One issue that could be raised during your DWI trial is whether or not you were actually operating your vehicle.  This is normally an issue in cases where officers have stopped you when you enter your vehicle before driving or when they have found you asleep in the driver's seat.  Under NJ State Law rules that if police offers see you coming out of a bar drunk and entering your car, that they could arrest you with a view to you taking a sobriety test once you put the keys in the ignition.  This is because putting your keys into the ignition would classify at an attempt to operate the vehicle under the influence.  There is however another side to this issue, as if you had sat in your car with the key in the ignition and fell asleep with heat on, it could be ruled that you were not planning on driving the car.  It is important that you have an experienced NJ DWI lawyer to present your case in the best possible way to help your case if this issue is raised.
The Reliability Of Your Breathalyzer Test Results
Another issue that could be used by your lawyer to benefit the case is the results of the breathalyzer test as evidence for your being over the legal limit.  The main problem with breathalyzers is that they have to be properly calibrated, inspected and used properly.  Your experienced DWI lawyer from The Tormey Law Firm will be able to prove if these rules and regulations have not been followed.  This could mean that the judge will order that the breathalyzer results cannot be used in the case against you.
Do You Have Previous DWI Offenses?
It is true that a second, third or fourth DWI charge will carry more severe penalties if you are convicted.  However, there is a very fine line of difference between a previous conviction for a DWI and a conviction for refusing to submit to a BAC test.  Many DWI lawyers do not understand the impact this difference can have on the result of a trial, so it is important that you find one that does know.  DWI lawyers at The Tormey Law Firm are fully knowledgeable in this important detail and will be able to apply this to your case if and when it is required.
Charged with DWI in New Jersey, What Should I do?
If you are facing DUI charges, you need to contact an experienced New Jersey DWI lawyer as soon as possible. Being arrested for driving under the influence means you have an uphill battle ahead of you. Fortunately, you've come to the right place. The skilled DUI lawyers at The Tormey Law Firm are completely prepared to help you fight your charges because we've helped people like you in the thousands. We have former DWI prosecutors on staff, a former state trooper who serves as an expert witness, and highly trained defense attorneys with specialized learning and experience in the elements of a DUI case, like the Alcotest and field sobriety testing. Call us now at (201)-556-1570 for a free consultation or fill out our online form and get answers about your charges. This is one decision you won't regret.
Additional Information about DWI Charges: