Second Offense DWI Penalties In NJ – Second Offense DWI NJ – What are the penalties for second offense DWI in NJ?
"2nd DWI/DUI charge sentences include jail time and a lengthy license suspension of 1 to 2 years that can affect your ability to get to and from your job and ultimately, live your life."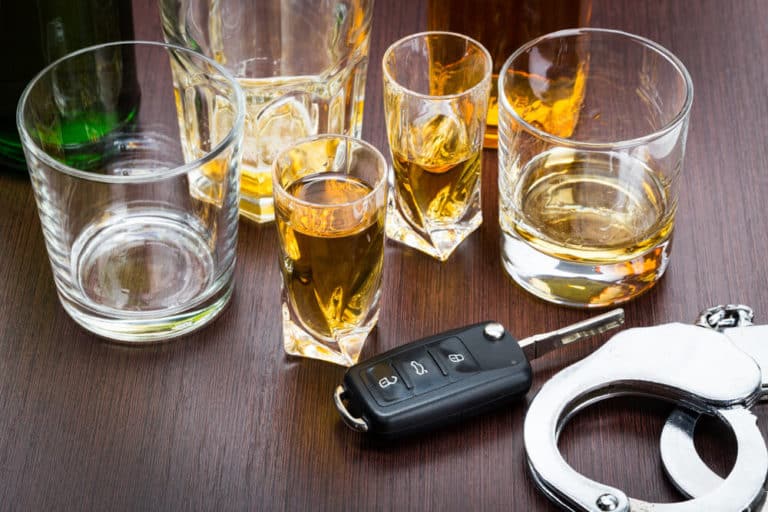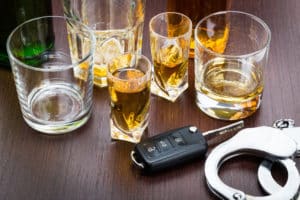 It was midnight when you found yourself in the back of a police car, stunned and scared. You only had a couple of beers stopping by a friend's house after work and felt okay to drive. You thought you did all right on the tests the officers made you do, but you blew over the legal limit on the breathalyzer test. Now you must face the consequences and want to know more about what is in store for you since this is not the first time you have been pulled over for a DWI. If this is your second DUI charge, you may know that a conviction for driving while intoxicated (DWI) in New Jersey results from driving with a blood alcohol concentration (BAC) of .08% or over, as registered by an Alcotest device (breathalyzer), or by driving with narcotics, hallucinogens, or addictive substances in your system. Is that drive home after just two beers a safe bet that you're under the limit? Probably not since it can mean your BAC level is over .08%, depending on your constitution and other factors. But even if you blow under .08% BAC, you may be considered impaired based on the circumstances of the situation, and charged with a DWI.
Any DWI has harsh consequences in New Jersey, which worsen with prior convictions. Thus, you are wise to seek counsel if charged with a second DUI in NJ. The Tormey Law Firm is a team of distinguished New Jersey DWI Attorneys, including former prosecutors, a former New Jersey State Trooper, and a certified operator of the Alcotest machine, fighting on your behalf. We fight cases with our intention being to win. Your arrest may contain procedural and other errors that you may not be aware of until thoroughly reviewed by a knowledgeable attorney. An experienced DWI lawyer at our firm may find weaknesses in the police procedures for collecting evidence against you, from the initial stop to the field sobriety tests and breathalyzer test. Visit our main DWI page, where you can learn How To Beat DWI Charges and answer any other questions that you might have about DWI  in New Jersey. For more information, please call our office for a free consultation about your case. You can reach us anytime at (201)-556-1570.
What are the penalties for a second offense DWI in New Jersey?
If you're being arrested for a second DWI in New Jersey, the penalties are the same regardless of your blood alcohol content.
Here's what you're facing:
 Fines of $500 to $1,000
 Jail time of up to 90 days
 Loss of driver's license for one (1) to two (2) years
 IDRC for 48 hours
 Community service for 30 days
 Mandatory interlock device for 2 to 4 years (in addition to period of license suspension).
When pulled over for suspicions of drunk driving, all drivers may be asked to perform a series of tasks known as field sobriety tests. You must also submit to an officer's demand for a breathalyzer test to get a BAC reading, lest you be charged with DWI refusal. The penalties for a first offense depend upon three tiers of BAC levels: .08% to .10%, .10% to .15%, and over .15%. A second offense, however, results in harsh penalties, which are not dependent upon the BAC level. Regardless of BAC, a driver convicted for a DWI a second time faces not only an interlock device (an ignition interlock device installation in the driver's main vehicle that disables a car for BAC levels .05% and over) for two to four years, but a $500.00 to $1,000.00 fine, an insurance surcharge of $1,000.00 annually for three years, a one to two-year driver's license suspension, two to 90 days' imprisonment, and 30 days of community service.
In addition to the increased fines and surcharges, all DWI conviction sentences include an additional $1,000.00 in fees to various funds, programs, and organizations that support the judicial system's sentencing, like the Drunk Driving Enforcement Fund, Intoxicated Driving Programs, the Violent Crimes Compensation Fund, and the Motor Vehicle Commission. The ignition interlock is $75.00 to set up and $75.00 to maintain each month. No doubt, a second DWI is a serious problem, especially if it results in a conviction.
What counts as a prior DWI in NJ?
If you were convicted in another state for a DWI, it may count as a prior in your charging and sentencing if the state of conviction has laws similar to New Jersey's DWI laws. This is true even if the other state is not part of the Interstate Driver License Compact, an agreement between states to uphold the DUI convictions of those states signing the Compact. So, a DUI conviction for blowing a .08% BAC into a breathalyzer in another state can count as a prior DUI for New Jersey's sentencing as a second, third or more offense. If, however, your prior conviction is not identified on your driving record or your BAC was under .08%, it may not come into play as a factor in DWI sentencing. For the purposes of your prosecution for second offense driving under the influence in New Jersey, it is the State's burden to prove that you were, indeed, convicted of DUI in another state and that your blood alcohol concentration reached .08% or above.
What if my first DWI happened over 10 years ago?
Another exception to the prior conviction counting toward sentencing is the ten-year step-down rule applicable to older convictions. If the conviction occurred more than ten years prior to the second or third conviction, then the judge sentences the offender as if the conviction did not exist. In other words, the DWI charge is treated as a first or second offense for a lighter sentence. So, if a driver is convicted of a DUI with a prior DUI older than ten years, they are treated like a first-time offender, which means no license suspension, no jail time, and the ignition interlock device is maintained for three months to a year.
Arrested for a Second DWI in NJ? Get Help Defending Your Case
The Tormey Law Firm has proven strategies for beating DWI charges in New Jersey, including those for your second offense. Don't risk the high costs of being convicted for a second time. Call (201)-556-1570 to discuss your specific second DWI charges with a lawyer who knows what to look for, can help you navigate the court process, and is committed to delivering the best possible result. We provide free consultations and look forward to hearing from you.