"Alcohol commonly leads to disorderly conduct charges, but a skilled defense attorney may assist you in overcoming these allegations entirely."
Given Ticket for Disorderly Conduct at the Hunt in Far Hills? Call Us Now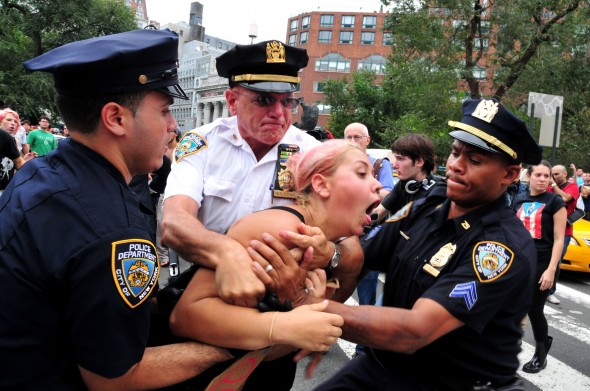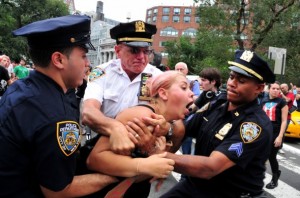 2C:33-2. Disorderly Conduct Defeated
Disorderly conduct is a very broad criminal charge. These allegations can arise in a host of situations, including bar fights, verbal arguments, or an individual's failure to obey the instructions of law enforcement officers. They can also result from "drunk and disorderly" behavior such as public intoxication or urinating in public. In any event, a conviction for disorderly conduct can spell serious consequences, not the least of which is a criminal charge on your record.
The criminal defense lawyers at The Tormey Law Firm defend clients charged with disorderly conduct on a regular basis. We have current New Jersey prosecutors on staff, which allows us to evaluate cases from the perspectives found on both sides of the court room. In addition, we employ advanced defense strategies which are specifically formulated to combat disorderly conduct charges. See below for a summary of just one of the many disorderly conduct cases that we successfully defeated, or watch our video series "how to beat disorderly conduct."  You will also find extremely effective strategies in our Top 5 Ways To Beat A Criminal Charge series.
Far Hills NJ Disorderly Conduct Charges Defeated
The particular case in question originated in Far Hills, New Jersey during the heralded horse racing event commonly referred to as "The Hunt." This annual occasion typically hosts between 30,000 to 50,000 attendees, many of whom drink alcohol during the festivities.
Under New Jersey law, disorderly conduct is defined as causing a public disturbance, creating a hazard with reckless behavior, or generally acting as an alarming inconvenience to those around you. Using offensive language can also constitute disorderly conduct, as outlined in the statute that addresses these charges (N.J.S.A. 2C:33-2). To learn more about disorderly conduct, view our Disorderly Conduct page.
This case involved one of the aforementioned offenses, specifically, disorderly conduct resulting from public urination at The Hunt. My client was a young man with no prior criminal record who was extremely intoxicated at the time of the charge. He took this incident very seriously and was proactive in taking steps to address any potential alcohol issues, which included enrolling in an inpatient rehabilitation program.
Due to his lack of criminal history, his age (he was very young), his clearly expressed remorse, and his proactive steps to deal with any alcohol issues, I successfully convinced the prosecutor, the judge, and the officer involved in the incident to drop the charges against him, thus preserving his spotless criminal record.
Many times, developing solid relationships with prosecutors and presiding judges can significantly impact my clients' chances for success when facing criminal charges. Additionally, I will always provide my clients with all of the available alternatives immediately following their arrests, in order to ensure that they are in the best possible position when I am working to resolve their cases.
Contact the Morristown Offices of The Tormey Law Firm Today
For additional information regarding how our skilled criminal defense can assist you in successfully addresses your disorderly conduct charges, contact the Morristown offices of the Tormey Law Firm at (201) 556-1571. We are always happy to provide consultations free of charge.