Ecstasy Charges & Penalties in New Jersey
"MDMA is a a Schedule I controlled dangerous substance (CDS) which can result in serious charges and penalties for possession, distribution, and intent to to distribute in NJ."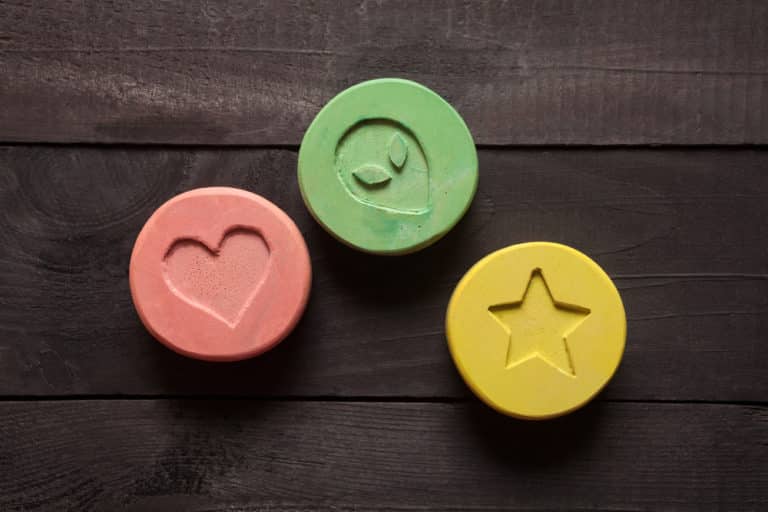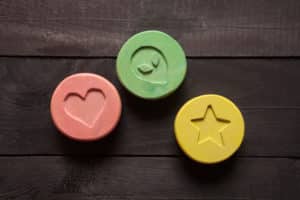 MDMA, short for "3,4-Methyl​enedioxy​methamphetamine" and also known as Molly, Ecstasy, or simply as "E," is a popular drug in New Jersey. It has become synonymous with the rave scene and electronic dance music festivals and is also ubiquitous at clubs and popular spots for night life. Regardless of it's prevalence, Ecstasy is entirely illegal under New Jersey law. Specifically, MDMA is classified as a Schedule I controlled dangerous substance, meaning you can be charged with possessing Ecstasy, distributing MDMA, or possession of Molly with intent to distribute anywhere in NJ. Penalties can range from 3 years to 20 years of incarceration and fines of up to $500,000 depending on the circumstances of the specific case. If you have been arrested for Ecstasy in New Jersey, you need to consult with a knowledgeable attorney who can explain how bad your situation is and what can be done to avoid the consequences you are facing.
The highly skilled team of NJ criminal defense lawyers at The Tormey Law Firm have successfully beat countless drug charges on behalf of clients in courts throughout New Jersey. Our attorneys know what it takes to win a drug case involving MDMA and how to find hole's in the prosecutor's case against you. In fact, our team includes former county prosecutors who previously prosecuted people facing Ecstasy charges, so we are particularly equipped to identify the weaknesses in the evidence. We also have renowned criminal trial attorneys on staff, including firm founder Travis J. Tormey, who has been awarded among the Top 100 Criminal Trial Lawyers by the National Trial Lawyers Association. For more information about the best defenses we can use to fight your Ecstasy charges in New Jersey, call (201)-556-1570 or contact us online now. An experienced criminal attorney is available right away to provide you with a free consultation.
What is MDMA/Ecstasy?
MDMA is typically ingested in pill form, although it can also be snorted as a powder or swallowed in liquid form. According to the National Institute on Drug Abuse, Ecstasy is similar to both a stimulant and a hallucinogen. It can cause people to feel energetic, warm, and happy, in addition to distorting time and sensory perception. MDMA acts by increasing brain activity associated with dopamine, which produces energy and functions as a mental reward system to reinforce certain behaviors. It also affects levels of serotonin, which affects appetite, sleep, mood, and triggers the release of hormones that alter sexual arousal and trust. Norepinephrine is also impacted by taking Ecstasy, thus increasing blood pressure and heart rate.
Some side effects of taking MDMA are chills, sweating, teeth clenching, muscle cramping, nausea, and blurred vision. The high from Ecstasy can last from three to six hours. After the high fades, the drug user many suffer over the course of a week from impulsiveness and aggression, irritability, depression, sleep issues, decreased appetite, decreased sexual drive, anxiety, and memory problems. Taking a high dose of Molly can throw off your body's ability to regulate its internal temperature, potentially causing internal organ failure and death. Lastly, MDMA can be addictive.
Penalties for Ecstasy Possession in New Jersey
New Jersey statute codified as N.J.S.A. 2C:35-10 specifically criminalizes possession of MDMA. This statute provides that it is illegal for any person to knowingly or purposely possess, actually or constructively, a controlled dangerous substance unless they have a valid prescription. If you have Ecstasy on your person, in your car, in your home, or the drug is otherwise under your control, you can be convicted of illegal drug possession under N.J.S.A. 2C:35-10.
Possession of MDMA if a third degree indictable (felony) offense in New Jersey. Charges for third degree Ecstasy possession carry a prison sentence of 3 to 5 years and a fine amounting to $35,000. Your license can also be suspended for 6 months. Notably, if you are found in possession of Molly in car, you may face additional charges for Possession of CDS in a Motor Vehicle, which carries a mandatory longer license suspension.
MDMA Distribution Punishments in NJ
New Jersey strictly prohibits distribution of Ecstasy and possessing MDMA with intent to distribute. Specifically, NJSA 2C:35-5 criminalizes the manufacture, distribution, dispensing, or possession with intent to manufacture, distribute, or dispense, MDMA or any other controlled dangerous substance or its analog. This applies whether you are dealing Molly for money or if you simply give some to someone else.
The degree of the charges for distribution of MDMA and associated severity of the punishments depend on the amount of the drug associated with the offense. You can be charged with a third degree crime for distribution of less than 0.5 ounces of Molly, which carries prison time ranging from 3 to 5 years and maximum fine of $75,000. For distributing Ecstasy between 05. ounces and 5 ounces, you could end up in state prison for 5 to 10 years and paying a fine of $150,000 for a second degree crime. In the most serious cases involving intent to distribute 5 ounces of MDMA or more, this is a first degree crime carrying a fine of up to $500,000 and between 10 and 20 years in New Jersey State Prison.
Prosecutors can establish that you intended to distribute or produce MDMA based on the items they found during your arrest, a raid of your home, or a sting at the drug manufacturing facility you are allegedly involved with. Items like scales, baggies, pill presses, and even high quantities of Molly pills alone can help prosecutors establish that you intended to distribute the drug.
Get Help from an Experienced New Jersey MDMA Defense Attorney Today
If you are facing charges for Ecstasy possession, distribution, or another offense involving MDMA, contact our New Jersey MDMA Defense Lawyers for dedicated legal guidance based on your unique circumstances. Whether you got arrested for Molly in Bergen County, Passaic County, Morris County, Essex County, Somerset County, or elsewhere in NJ, our lawyers are here to assist you. Call (201)-556-1570 anytime for a free consultion.