Bergen County Drug Arrest Lawyers
CDS Charge Attorneys with offices in Hackensack, NJ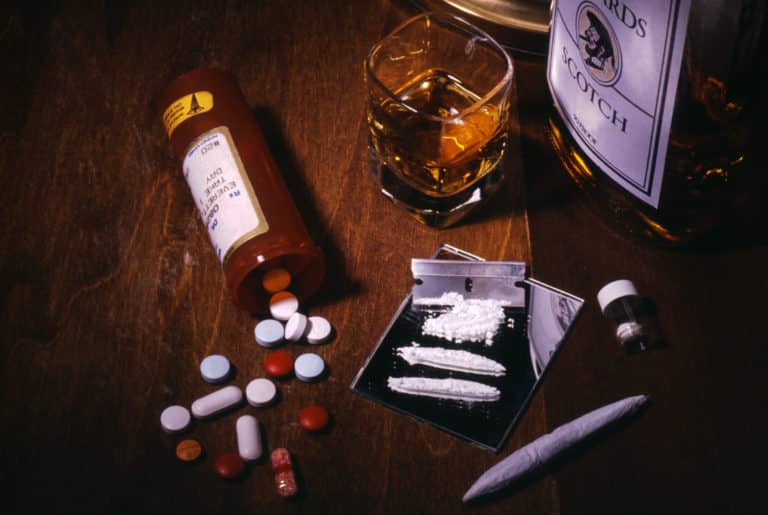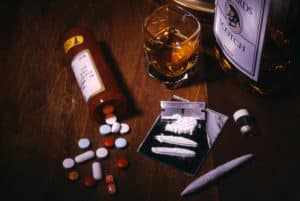 Being arrested for a drug crime in Bergen County can leave you with many questions about what to do next. Perhaps it is your first drug offense and you are wondering about the legal process moving forward. Or maybe it is your third time facing drug charges and you are worried that you have exhausted your options like Drug Court or Pretrial Intervention. If you are charged with a more serious drug offense, such as distribution of cocaine or possession of heroin with intent to distribute, your case will be handled in the Bergen County Superior Court in Hackensack and you may be facing serious prison time. On the other hand, a charge for marijuana possession may be resolved in the local municipal court with an outright dismissal or diversionary program such as Conditional Discharge. You may even be a parent who is worried about how substance abuse allegations could affect your child custody situation. Regardless of the circumstances of your case, it is imperative that you understand all of your rights and options.
The drug defense attorneys at The Tormey Law Firm have successfully handled thousands of drug cases in Bergen County, including in Paramus, Fort Lee, Teaneck, Palisades Park, Edgewater, and Fair Lawn. If you were arrested for drugs in Bergen County, a drug charge is by no means a conviction. We are committed to helping you achieve the best possible outcome and move on with your life. For more information and a free consultation with a Bergen County drug charges lawyer, contact our Hackensack office at 201-556-1570 anytime or contact us online.
Bergen County Superior Court Information
If you are charged with a first degree, second degree, third degree, or fourth degree drug crime in Bergen County, this is considered a felony and is handled in the Bergen County Superior Court. The Bergen County Superior Court is located at 10 Main Street, Hackensack, New Jersey 07601. The court office is open from 8:30 a.m. to 4:30 p.m. from Monday to Friday, and can be reached at 201-527-2700. For more information about Bergen County Superior Court, visit their website.
Bergen County Drug Court Program
Defendants charged with non-violent drug crimes in Bergen County are often eligible for the Drug Court Program. Drug Courts now operate in all 21 counties in New Jersey, providing an alternative to prison for repeat drug offenders and people facing indictable (felony) drug charges. Drug Court is a very rigorous program that requires those admitted to undergo intensive supervision, frequent drug testing and court appearances, as well as treatment and recovery services. By completing Drug Court Program requirements, you can avoid prison altogether. You also become immediately eligible for an expungement, which allows you to remove all prior drug convictions from your criminal record.
Information about the Bergen County Drug Court Program is provided below:
Office Location: Bergen County Drug Justice Center, 10 Main Street, Room 134, Hackensack, NJ 07601
Drug Court Judge: Honorable Gary N. Wilcox, J.S.C.
Criminal Division Manager: Ms. Leslie Darcy: (201) 527-2409
Drug Court Coordinator: Mr. William Hernandez: (201) 527-2405, William.Hernandez1@njcourts.gov
Addiction Recovery Program in Bergen County
The Addiction Recovery Program in Bergen County provides outpatient substance abuse resources to people who are required to receive support services or treatment as a condition of probation or parole, the Division of Child Protection and Permanency (DCPP), a DUI sentence, Family Court order, or other court mandate. You can also refer yourself to the program at any time. Some of the services they provide include: assessment and evaluation, outpatient treatment, DUI treatment groups, and referrals to other substance abuse resources in the community. For more information about the Bergen County Addiction Recovery Program, click here.
Bergen County Addiction Services
The Bergen County Department of Health Services Office of Alcohol and Drug Dependency (OADD) also provides a host of services to assist with the prevention and treatment of substance abuse. If you are a resident of Bergen County, OADD can provide you with information and referrals for assessment and outpatient services, as well as detoxification, residential treatment, halfway houses, and support groups. The OADD also oversees the Addiction Recovery Program, Spring House Halfway House for Women, and the Intoxicated Driver Resource Center (IDRC). For more information about addiction services that are available in Bergen County, visit their website.
Drug Rehabilitation Resources and Treatment Centers in Bergen County, New Jersey
If you are struggling with drug addiction in Bergen County, there are a host of drug treatment centers and rehabilitation resources that you can access. For example, Bergen Regional Medical Center offers a full range of services for patients 18 or older. Their services range from detox and inpatient treatment to residential and outpatient treatment. The Bergen Regional Medical Center is located at 230 East Ridgewood Avenue, Paramus, New Jersey 07652. You can contact the access center 24/7 for mental health and substance abuse services at 1-800-730-2762. And click here for more information about addiction services at Bergen Regional Medical Center.
You can also read more about addiction by reading the National Institute on Drug Abuse's resource on "Understanding Drug Use and Addiction"
Contact Hackensack NJ Drug Charge Defense Lawyers for Answers
If you have been arrested for drug possession, distribution, intent to distribute, or another drug-related offense in Bergen County, The Tormey Law Firm can help. Our Hackensack drug defense attorneys have assisted countless clients charged with drug offenses ranging from possession of drug paraphernalia to first degree marijuana distribution. Whether your best option is an outright dismissal at trial, a plea to a lesser offense, or securing enrollment in Drug Court or another diversionary program, we are dedicated to fighting for you. We have helped thousands of clients avoid lengthy prison sentences for serious felony drug charges such as prescription drug distribution and first-time offenders who want to avoid a criminal record altogether. If you are wondering about the options available in your drug case, contact our Hackensack offices today at (201)-556-1570 or online with an experienced NJ drug defense lawyer.