New Jersey Percocet Charges
"If you have been arrested for a Percocet offense in NJ, it is critical to understand charges and penalties for Possession and Distribution of Painkillers."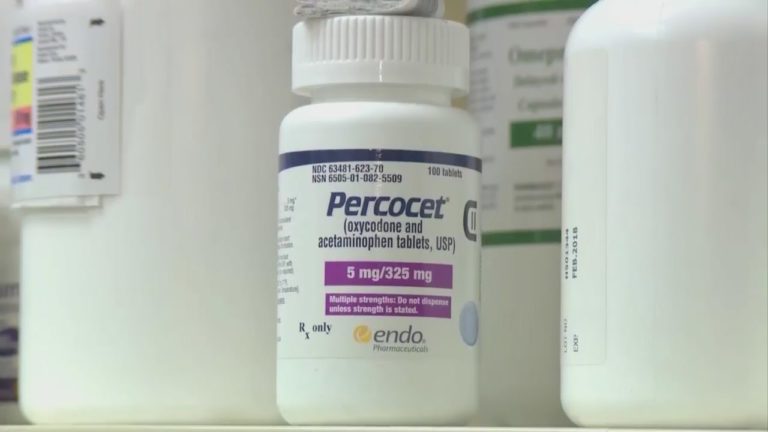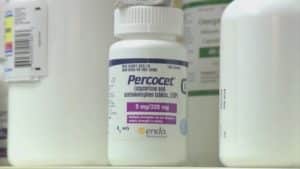 In New Jersey and throughout the country, Percocet and Oxycodone are commonly prescribed opiates and sometimes confused with one another. Oxycodone, the generic version of the name-brand Oxycontin, is an opiate medication for severe pain. Percocet, however, is a combination of oxycodone and acetaminophen – an over-the-counter pain reliever such as Tylenol – and is used for the most severe pain. Percocet, unlike oxycodone, is used for 'PRN' or as-needed purposes. Under New Jersey statute, the state classifies Oxycodone and Percocet as Schedule II controlled dangerous substances (CDS) based on their high potential for abuse.
In an attempt to combat the ongoing opiate epidemic, New Jersey criminalizes possession of Percocet with a valid prescription from a licensed practitioner. It is also illegal to dispense or distribute Percocet to anyone else if you are being prescribed this powerful painkiller. Being charged with a Percocet-related criminal offense in NJ can spell catastrophic consequences for your life personally and professionally. You may go to jail, lose your license, damage your reputation, and be weighed-down by heavy fines and a criminal conviction. With this is mind, it is absolutely essential to enlist an experienced criminal defense lawyer who can successfully combat your Percocet charges.
The skilled New Jersey prescription drug defense attorneys at The Tormey Law Firm know what it takes to win these cases. We review your case with the utmost attention to the slightest details, in order to find weaknesses that we can use for a downgraded charge or dismissal at trial. For more information about how we can help you resolve your Percocet case in New Jersey, contact us anytime at (201)-556-1570 or online.
New Jersey Percocet Lawyers Explain the Risks of Taking Painkillers
Percocet, just like other Schedule II CDS, is a highly addictive medication. Although "how addictive" is a relative question, the medical community knows how susceptible Percocet can be for abuse, no matter the individual. Percocet, like any opioid, has a severe impact on brain chemistry. Within minutes of ingestion, the medication attaches itself to the opioid receptors in the brain and changes the way individuals react to pain. Further, Percocet will trigger an unnatural release of endorphin – the chemical responsible for pleasurable and euphoric sensations.
Percocet serves a valuable purpose in homeopathic therapy. However, distributors of Percocet are aware of its dangerous propensity for causing addiction. Therefore, every individual should consult their medical professional when using .
Like all habit-inducing drugs, there are signs of Percocet addiction to be aware of. The first sign of addiction is a significant tolerance to the drug. At a certain point, some abusers do not experience the euphoria of Percocet; however, they continue to take the medication to feel normal. Abuser's homeostasis begins to change – normal pleasurable situations dull – and the addicted individual may have an extra sensitivity to pain while off the drug. Some other signs of addiction include the irritation, feeling carefree, depression, anxiety, and nervousness.
Percocet Possession & Intent to Distribute under NJSA 2C:35-10.5
The New Jersey Criminal Code addresses illegal possession and distribution of Percocet and other prescription legend drugs in Section NJSA 2C:35-10.5. According to the statute, the following charges and penalties may be issued in connection with Percocet:
A person may be charged with a disorderly persons offense for possession of 4 Percocet pills. This also applies if you have possession with intent to distribute 4 or fewer Percocet doses for no financial gain. Penalties include up to 6 months in county jail and maximum fine of $1,000
You may be charged with a fourth degree crime for intent to distribute no more than 4 units of Percocet for financial gain. A conviction may lead to up to 18 months imprisonment and a maximum fine of $10,000
An individual may face third degree criminal charges for intent to distribute between 5 and 99 doses of Percocet. These offenses are punishable by up to 5 years of incarceration and a maximum fine of $200,000
New Jersey authorities may file second degree crime charges against those accused of distributing 100 or more units or pills of Percocet. These serious indictable crimes may result in severe sentences, including up to 10 years in NJ State Prison and a fine of up to $300,000.
Driving while Impaired by Percocet in NJ
Opiates, including Percocet, tend to cause a decreased respiration rate and drowsiness. Therefore, under New Jersey law, it is illegal to operate a motor vehicle under the influence of drugs that affect the central nervous system. Percocet, while driving a car, potentially could cause extreme sleepiness, unconsciousness, constricted pupils, uncontrolled vomiting, slowed or shallow breathing, cessation of respiration, or even death. Although officers cannot reasonably determine an influence of a specific prescription drug of an operator, they can evaluate impaired driving as a result of excessive Percocet.
If law enforcement suspects a driver is operating a vehicle impaired, they will usually dispatch a Drug Recognition Expert (DRE) to determine which drugs or narcotics are influencing the driver's capabilities. An individual found under the influence of Percocet while driving could be charged with Driving Under the Influence (DUI), and, depending on the number of previous offenses, could be sentenced significant jail time and a suspension of their driver's license.
New Jersey Drug Court for Percocet Charges
If you are suffering from an addiction, New Jersey has created a system to help you remain out of jail and drug-free. Frequent offenders who are need of significant assistance and in desperation for recovery qualify for New Jersey Drug Court. Drug courts help drug abusers recover from addiction and become law-abiding citizens. Roughly 70% of people who complete the drug court program over a year or more, stay arrest-free for at least another year.
Throughout the Drug Court process, the state provides a team of professionals to help drug offenders defeat addiction and move on from their past of drugs. Drug court consists of judges, attorneys, substance abuse evaluators, probation officers, and other staff and treatment professionals that strive to help the abuser succeed their drug-treatment program. If you successfully complete the Drug Court Program in New Jersey, the State will expunge your entire criminal record, including charges for Percocet and other prescription medications.
For a free consultation with an experienced New Jersey criminal defense attorney who can ensure you understand all of your legal options and aggressively protect your rights, contact The Tormey Law Firm at (201)-556-1570.