"When you use the best DWI defense strategies, you can get often DUI charges dismissed in Morristown and other Municipal Courts in Morris County, NJ."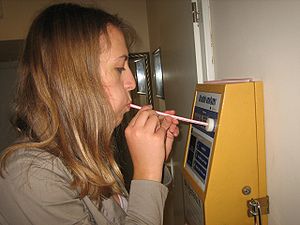 Being charged with drunk driving is a common occurrence in for people who live, work, and visit Morristown, New Jersey. Sometimes, drivers are stopped late at night on back road with very few others on the roadway. In other cases, the police will monitor heavily trafficked areas waiting for prime times that people will get in the car after drinking. You may have had two drinks or ten – alcohol affects people differently and many factors, such as your hydration level and food consumption, can affect your breathalyzer result. The good news is, a highly skilled DWI defense lawyer can often examine the evidence in your case to find weaknesses and errors that may have skewed your breathalyzer results.
As an experienced Morristown DUI attorney who has been fighting for clients facing drunk driving charges in Morristown and throughout Morris County for years, I know what to look for when going through your case and when I find the best defense approach, I argue aggressively to get the evidence, and your entire DWI case, thrown out of court. In some cases, isolating an issue can get a lengthy period of driver's license suspension reduced to a shorter, more manageable option. The story below is just one of many DWI case victories. I strongly recommend that you watch our video series on How To Beat DWI in NJ to learn more about how I can potentially beat your case. For any other questions you might have about a DWI case in Morristown or elsewhere in New Jersey, please click here.
Arrested for DWI in Morristown, NJ
I successfully represented a client recently in Morristown Municipal Court who was charged with drunk driving. The client was charged with a first offense DWI with a .13% BAC breath test reading. As a result, the defendant was facing a seven (7) month to one (1) year license suspension as well as several other tickets including reckless driving.
After reviewing the discovery, I was able to isolate a twenty-minute observation issue which led to the breath test readings being suppressed.
In New Jersey, State v. Chun requires that a law enforcement officer observe a defendant arrested for DWI for twenty (20) minutes uninterrupted just prior to the defendant submitting a breath sample on the Alcotest machine. The reason for this twenty-minute observation period is that if a defendant eats anything, chews gum, smokes a cigarette, vomits, etc. then the defendant's mouth alcohol level will be affected and the breath testing machine will not produce a reliable breath reading.
Based on this issue, our client received a three-month driver's license suspension and all the other tickets were dismissed, pursuant to the plea agreement.
Need a Lawyer to Fight Morristown DUI Charges
Looking for help fighting a DWI charge in Morristown? You've come to the right place. Contact the Morristown DUI defense attorneys at The Tormey Law Firm to get a free consultation about your case and find out the defenses that may be available to you.