Failure to Appear in Court in NJ
What happens if I fail to appear in court in New Jersey? Can they issue a warrant for my arrest for missing a court date?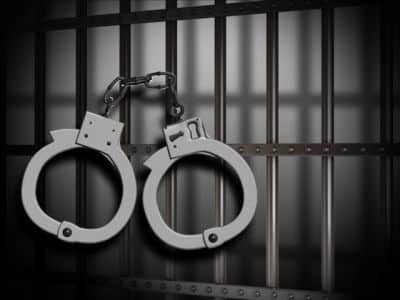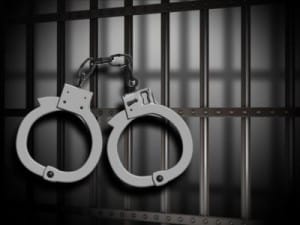 The old adage that "you can't run from your problems" is true. Failing to appear for a court date will not make your problems go away, it will only make them worse—much worse. In New Jersey, failing to appear for a court date in a criminal matter can result in a warrant for your arrest and suspension of your driver's license. In addition, under New Jersey's new bail reform system, failure to appear in court may also result in your detention while you await trial. We are often contacted by individuals and family members who are shocked when they come to find out there is a warrant for their arrest or their loved one was arrested. If you have an outstanding warrant for failure to appear or you have been arrested, the criminal defense lawyers at The Tormey Law Firm have helped countless clients in your predicate throughout New Jersey. Contact us today at (201)-556-1570 or send us a message for a free consultation about your specific situation and see below for more information about arrest warrants arising from missed court dates in Municipal and Superior Courts in New Jersey.
Failure to Appear in Court Law: New Jersey Court Rule 7:8-9
If you have been charged with a criminal offense or motor vehicle violation in New Jersey, it is important that you appear in court for all of your scheduled dates, unless the judge has specifically waived your appearance. Note that mistakenly believing your appearance was waived is not an excuse for missing your court date.
Under New Jersey Court Rule 7:8-9, the requirement to appear applies to all of your court dates, including the first appearance (arraignment), pre-trial conferences, trial, and sentencing. If you fail to appear in Municipal Court or Superior Court on a scheduled court date, the judge may issue a "failure to appear" notice, re-calendar the case, or issue a warrant for your arrest. If you fail to appear in court for a traffic offense, a judge may issue an order suspending your license.
Invalid Reasons for Failure to Appear
You will need to explain to the judge why you failed to appear for your court date. The following are just a few examples of unacceptable reasons for failing to appear:
You moved and did not notify the court of your address change.
You forgot.
You thought the judge waived your appearance.
You had to work.
You got stuck in traffic.
The weather was bad.
Your car broke down.
In order to be successful in your defense after failing to appear, you will have to prove to the judge that a serious emergency caused you to be unable to come to court (i.e. you were hospitalized for a serious condition or a natural disaster physically prevented you from getting to court).
Detention Motions after Failure to Appear
As mentioned above, a judge can issue a warrant for your arrest if you fail to appear for your court date in New Jersey. If you failed to appear for a pretrial court appearance in Superior Court, a prosecutor can file a motion for detention on the basis that you are at risk for failing to appear for your trial or future court dates. Since pretrial justice reform was implemented, if a judge determines that there is no condition or set of conditions that will provide reasonable assurances that you will not fail to appear again, the judge may order you to be detained while you await your trial.
While failing to appear is not the only factor that the judge will consider in determining whether to issue an order of detention, having failed to appear in the current case will have a very negative impact on your risk assessment and will likely be difficult to overcome, as securing the presence of the defendant is one of the main purposes of pretrial release law. This is why it is so essential to have an experienced criminal defense attorney who can work to ensure you are not remanded to detention after failure to appear.
Contact a New Jersey Arrest Warrant for Failure to Appear Attorney Today
If you facing a warrant for your arrest or detention hearing for failure to appear in court in New Jersey, you should turn to an experienced criminal defense lawyer who can carefully resolve this serious situation. Our attorneys are dedicated to criminal law related issues in NJ and we have the knowledge, experience, and successful results you need on your side. To discuss a warrant for missing a court appearance, contact us today at (201)-556-1570.