Pre-Indictment Conference in NJ
Have a Pre-Indictment Conference in New Jersey?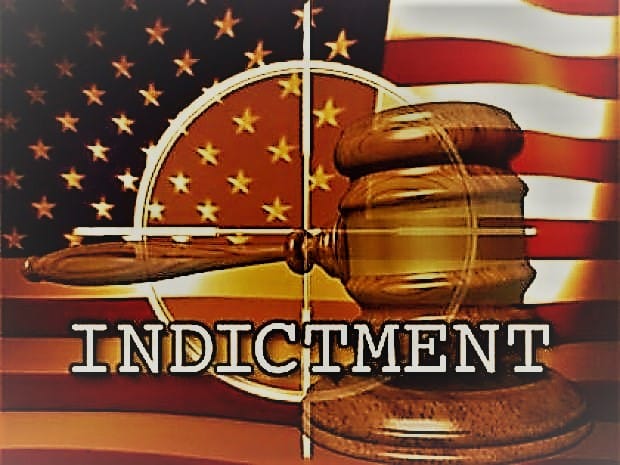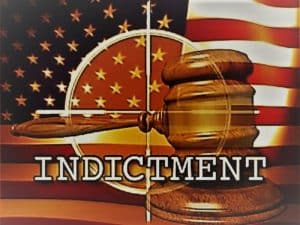 If you have been charged with an indictable crime, also known as a felony in New Jersey, the criminal process moving forward may seem completely overwhelming. You may have received a notice to appear in the Superior Court, Criminal Division for a Pre-Indictment Conference and be wondering, what is a Pre-Indictment Conference in NJ? The Pre-Indictment Conference is an extremely important stage of a criminal case, which is why it is essential to have an experienced criminal defense lawyer representing you at this critical juncture. In this article, we will explain what happens at a Pre-Indictment Conference in New Jersey and how you may be able to resolve your case completely before being prosecuted.
When a person is facing criminal charges for a first degree, second degree, third degree, or fourth degree crime in NJ, the charges are not immediately indicted or sent to trial. You have multiple opportunities to resolve your criminal case before proceeding to trial, and the Pre-Indictment Conference is perhaps the most important of these. If you are scheduled to appear for a Pre-Indictment Conference in Bergen County, Morris County, Essex County, Passaic County, Hudson County, or elsewhere in New Jersey, here's what you need to know.
What is a Pre-Indictment Conference?
When you are charged with a criminal offense in New Jersey, the first step is for the prosecutor to determine if the evidence against you warrants being presented to a Grand Jury. Sometimes, the prosecutor decides the case against you simply isn't strong enough to spend the time and court resources involved. If this is the case, your charges may be downgraded and remanded to the Municipal Court. Downgrading typically occurs in cases involving fourth degree and third degree charges, which are lower-level felonies and do not have a presumption of incarceration.
If after the prosecutor's office reviews all of the evidence, which includes going over police reports, interviewing witnesses, talking to victims, and other forms of investigation, and determines there is sufficient evidence to move forward, a Pre-Indictment Conference (PIC date) will be scheduled. Sometimes, they will refer to a Pre-Indictment Conference as an Early Disposition Conference or Pre-Disposition Conference. All of these serve the same purpose for prosecutors and criminal defendants in New Jersey.
What Happens at a Pre-Indictment Conference?
The Pre-Indictment Conference is the prosecutor's first opportunity to offer you a plea agreement. Depending on the severity of the charges and the strength of the case, the plea offer can be very good or very bad for you. At the Pre-Indictment Conference, you will be given "discovery," which simply means the evidence against you. You then have the opportunity to review it and decide how you want to plead.
Notably, the prosecutor is not required to provide you with all of the discovery at this point. Often, they only give you the most damning pieces of evidence to influence your decision. This is why it is imperative to have a skilled criminal defense attorney at your Pre-Indictment Conference. Your lawyer can review your case prior to PIC court, determine the feasibility of winning at trial, weigh the favorability of the prosecutor's offer, and negotiate for a better one.
Possible Outcomes of a Pre-Indictment Conference
You have multiple avenues to pursue a Pre-Indictment Conference. Number one, your attorney should determine if you are eligible for a diversionary program like the Pre-trial Intervention Program (PTI) or Drug Court. If you have no prior criminal record, you haven't used a diversionary program before, and you are charged with a third degree or fourth degree non-violent crime, PTI may be a great option for you. Drug Court is another viable alternative for multiple-time drug offenders who commit crimes because they struggle with substance abuse. If you successfully complete the Pre-trial Intervention or Drug Court programs, the charges against you are dismissed. Your lawyer can help you apply for a diversionary program and ensure your enrollment is approved by the prosecutor and the judge.
If you don't meet the criteria for PTI or Drug Court, you have several other options. You can accept the prosecutor's initial plea offer, which requires you to plead guilty; you can reject the plea offer; or your attorney can negotiate with the prosecutor for a plea agreement that better serves your interests. If you choose to reject the plea offer, the next step is the prosecutor will present your case to a Grand Jury, who will decide whether or not to issue an indictment. If you are indicted, your case will go to trial unless you accept a plea offer before the trial date.
Contact a New Jersey Pre-Indictment Conference Attorney to Discuss Your Case
If you need to appear for a Pre-Indictment Conference in New Jersey, the criminal defense lawyers at The Tormey Law Firm are fully prepared to assist you. Having successfully represented thousands of clients at Pre-Disposition conferences in Hackensack, Morristown, Paterson, Newark, Jersey City, and throughout New Jersey, we know how to handle your criminal charges at this critical time.
Our attorneys will thoroughly investigate the evidence in your case and determine the path to achieving the best possible outcome. If there is potential grounds for a dismissal, we will use our battle-tested defense strategies to get your charges dismissed. If a diversionary program is your best bet, we will help facilitate your enrollment. If we need to negotiate for a better plea offer, our experience puts us at a strategic advantage.
For a free consultation about your criminal case pre-indictment in New Jersey, contact us immediately at (201)-556-1570 or send us an email.