"If you are convicted of a criminal charge in New Jersey, you are going to end up with a permanent scar on your record.  In some cases, this can be removed later in an expungement process.  However, in most cases, the record is will probably be permanent."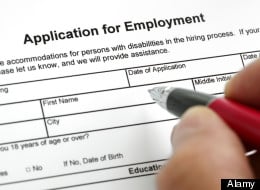 There are a few major reasons why you should avoid a permanent criminal record at all costs:
1.  Employment – Many businesses will not even consider hiring you if you have a permanent criminal record.  Almost all firms screen their potential employees, or at least require the disclosure of your record.  In most applications, a business will ask if you have been convicted of a crime, and will give you an opportunity to explain yourself.  Sometimes a good explanation will get you by; a marijuana possession when you were 18 years old is not really a big deal to most employers.  However, a violent crime on your record doesn't speak well for the safety of the workplace, and most people will not want to be around violent offenders or those guilty of crimes of moral turpitude (theft, fraud, shoplifting, etc.)  Still, most employers will not look at your explanation… they will simply deny you and move on to the next candidate.
2.  Housing – Many apartments, landlords, and communities will require criminal screening before you are allowed to live there.  These screenings are handled by organizations unaffiliated with the development, and as a result you will not be able to explain yourself, you will simply be denied.  Typically, these screenings examine the past 7 years of your life.  If you haven't been convicted in the past 7 years, you might be off the hook for a residential screening.
3. Education – If you are applying for any type of schooling, you are going to have to disclose your criminal record.  Few schools will think it's a good idea to encourage criminals to be amidst the student body.  As a result, you will likely be denied admission.
Obviously a criminal record is a huge burden, and can effect your life on almost every important level.  If you are facing criminal charges, it is best if you handle them before you end up with a record. However, if you already have an arrest record or criminal record and it is only 1 or two charges, you might be eligible for expungement to clean your record as well.
Keep Criminal Charge Off my Record – New Jersey Lawyers
Call the Tormey Law Firm for a free consultation on your case.  We are happy to offer any advice that we have. (201) 556-1571