NJ LSD Offenses, Penalties, and Defense
"If you have been arrested for Possession or Distribution of LSD in New Jersey, you need a solid defense strategy from a skilled drug charge defense attorney."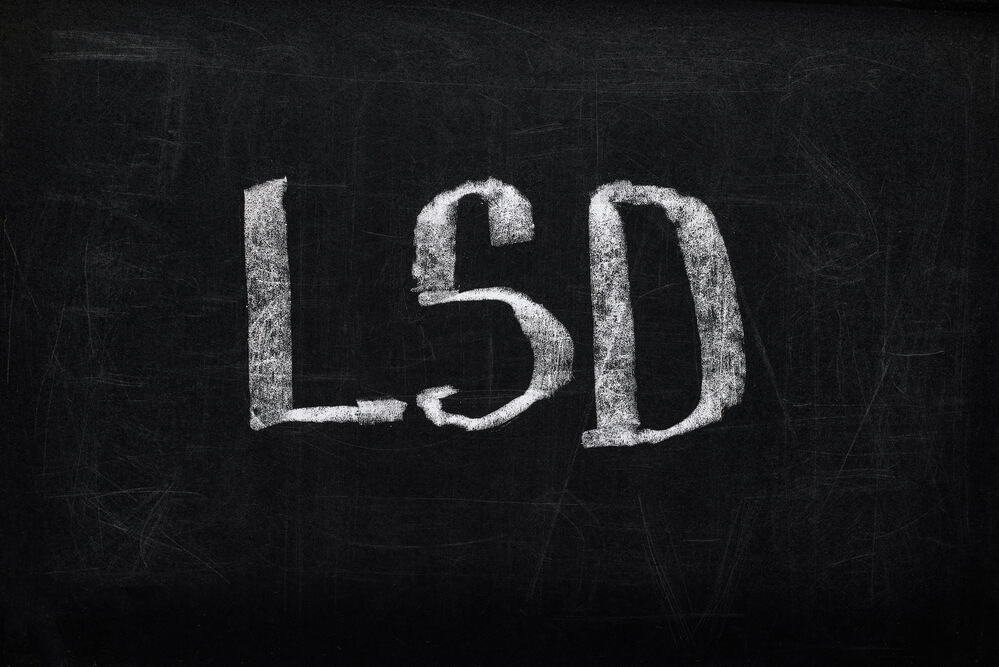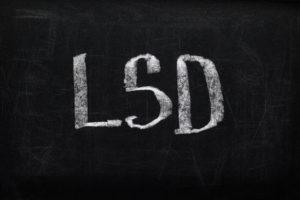 Overall, it is illegal to obtain, possess, use, distribute, or be under the influence of LSD in New Jersey. Lysergic acid diethylamide, referred to as LSD or "acid," is considered a highly addictive hallucinogen that alters a person's perception of reality, surroundings, and thoughts. LSD is extremely potent and can be used in a variety of ways. It has mainly evolved into being sold in pill form, liquid, or on blotter paper to be used orally. Further, it originates from fungus that grows on grains and is considered an odorless substance. Given its high likelihood of abuse and dependency, this drug is considered a Schedule I controlled dangerous substance. Currently, it does not have a medical use but is solely utilized for recreational and/or spiritual purposes. The effects of LSD can begin within 20 minutes from the initial drug use and a "trip" can last as long as 12 hours. Despite the quick effect of the drug, the residual effects can be long-term. Hallucinogens like LSD can cause numerous side effects ranging from immediate physical changes like increased heart rate and blood pressure to psychological changes, such as paranoia and psychosis that may persist beyond the use of the drug. For these reasons, New Jersey law enforcement officials and officers of the court aggressively pursue drug offenders who commit crimes involving LSD.
If you've been charged with LSD possession or distributing LSD in New Jersey, you need to make sure that an attorney with extensive knowledge of the law and drug defense reviews your case for possible ways to fight the charges. Depending on the situation, you may be facing a third degree drug charge for possessing LSD, or a first or second degree crime for drug distribution. In either scenario, enlisting the help of a lawyer can dramatically improve your chances of achieving a favorable result and you may even be able to get the charges dropped altogether. The team of lawyers at The Tormey Law Firm is highly equipped when it comes to beating drug charges against clients throughout New Jersey. If you are facing LSD charges in Morristown, Hackensack, New Brunswick, Paterson, Newark, Belvidere, or another county, we are poised to attack the state's case. Contact us today at (201)-556-1570 to speak with an attorney about your charge. We are here to provide your free consultation.
New Jersey LSD Possession Charges
Pursuant to N.J.S.A. 2C:35-10(a)(1), it is unlawful for any person to obtain or possess, actually or constructively, a controlled dangerous substance or controlled substance equivalent, unless the substance was obtained by valid prescription. Possession of a Schedule I substance like LSD is considered a third degree offense that carries anywhere from three to five years in prison and fines up to $35,000.00.
LSD Distribution and Intent to Distribute Charges in NJ
Pursuant to N.J.S.A. 2C:35-5(b)(6), a defendant who manufactures, distributes, dispenses, or intends to distribute LSD, in a quantity of 100 milligrams or more is guilty of a crime of the first degree. In situations like this, the Court may impose a term of imprisonment between 10 and 20 years, with a period of parole ineligibility. In addition, a defendant is subjected to a fine of up to $500,000. On the other hand, if a defendant manufactures, distributes, dispenses, or intends to distribute LSD in a quantity of less than 100 milligrams including any adulterants or dilutants, or where the amount is undetermined, the defendant is guilty of a crime of the second degree. This degree of LSD charge exposes you to 5 to 10 years in New Jersey state prison plus a fine of up to $150,000.
Additional Drug Charges Related to LSD
Since LSD can be used through different delivery methods, some concurrent charges that a defendant may face are paraphernalia related. Drug paraphernalia is considered any equipment used to deliver, prepare or administer a drug. For example, this can be by use of syringes, items and/or materials used to ingest the LSD, or other accessories as shown under N.J.S.A. 2C:36-1. The related penalties are set forth under N.J.S.A. 2C:36-2 and any person in possession of drug paraphernalia is guilty of a disorderly persons offense. A person convicted of a disorderly persons offense for paraphernalia may be subjected to up to 6 months in county jail.
First-time Offenders Charged with LSD in NJ
If you are a first-time offender charged with LSD possession, you may be eligible for PTI. Pretrial Intervention is a diversionary program that may be offered to first-time offenders. When a defendant enters PTI for one or more offenses, he or she will not be convicted of the crime, so long as the defendant completes the requirements or terms of the program. Generally, the period of enrollment is 12-36 months. At the completion of the program, the charges will be dismissed. Acceptance into this program is at prosecutorial and judicial discretion. Getting help from an experienced attorney can position you for better results when you want to get your charges dismissed through PTI.
NJ LSD Charge with a Criminal Record
If you have a prior criminal history, you may have alternatives. For instance, you may be eligible for entry into the Drug Court Program. The Drug Court program provides an individual battling substance abuse issues with the opportunity to avoid incarceration and get the proper help to combat his or her drug and alcohol addictions. Drug Court is probationary, so if the individual fails to meet the requirements and does not graduate from the program, then he or she will have to complete a prison sentence associated with the charge conviction. Upon the successful completion of the program, the defendant is automatically eligible to apply for a drug court expungement of their criminal record.
Talk to a New Jersey LSD Defense Attorney about Fighting Your Charges
If you are facing criminal charges related to LSD in New Jersey, contact The Tormey Law Firm today so that our experienced attorneys can help you. Every case is different, so the options available to each defendant vary on a case by case basis. It is especially important that there are special concerns when drug distribution occurs in protected areas, such as schools and more. Our lawyers know how to comb through the evidence for viable defenses that may be used to get the charges dismissed. We can also assist you with determining your eligibility for a court program and facilitate your admission. With offices located in several counties, our team defends clients in Bergen County, Morris County, Passaic County, Essex County, Union County, and statewide. For a free consultation regarding your case, call 201-556-1570 or contact us here now.