New Jersey Sex Crimes Defense Attorneys
Accused of a Sex Crime in New Jersey? Our Experienced NJ Sex Crimes Lawyers will fight to defend your reputation and your rights.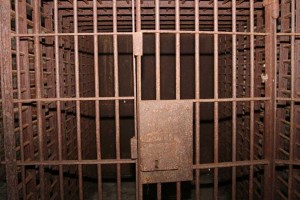 If you are facing charges for a sex crime in New Jersey, the consequences of being found guilty can quite literally destroy your life. Sex offenses are some of the most serious allegations a person can ever face. The penalties associated with sex crime are vast, including significant time in prison, heavy fines, sex offender registration under Megan's Law, and lifelong community supervision. Beyond the legal ramifications, accusations that relate to sex crimes create an incredible social stigma for the accused and, very often, it may feel as though they are "guilty until proven innocent."
If you have been accused of a sex crime in New Jersey, you need a sex crime defense lawyer who has the knowledge and experience to provide you the best legal representation. The best defense attorney is one who is not intimidated by the prosecution, and can confidently challenge all aspects of the case. At The Tormey Law Firm, our attorneys believe that every person deserves an aggressive, comprehensive, and vigorous defense as provided by the Constitution. We have a thorough understanding of how sex crimes are investigated and prosecuted and we use this to your advantage at every opportunity when representing you in your case.
Sexually-based offenses are incredibly complex in New Jersey. Many cases rest solely on a victim or witness statement, while others include complex medical or electronic evidence that is difficult to decipher. Because sex crime trials often include complicated expert testimony, a defense attorney needs experience so that he or she can competently cross examine all witnesses. Some of the sex crimes our seasoned attorneys often handle include sexual assault, criminal sexual contact, lewdness, and endangering the welfare of a child.
At The Tormey Law Firm, we know that sexual offense accusations can ruin people's lives, and we want to be an advocate for you. We understand that, beyond the possible legal ramifications, this situation can permanently affect your good name, your interpersonal relationships, and your ability to work and volunteer in your community. We will do our very best to support you during this difficult time.
If you are looking for an experienced criminal defense lawyer in NJ for a sexually-based crime, contact the Tormey Law Firm today at 201-556-1570. You are not alone, and you deserve an attorney who respects your dignity and will fight for you.