Union County NJ Child Abuse Lawyer
Defending Child Abuse Allegations in Elizabeth NJ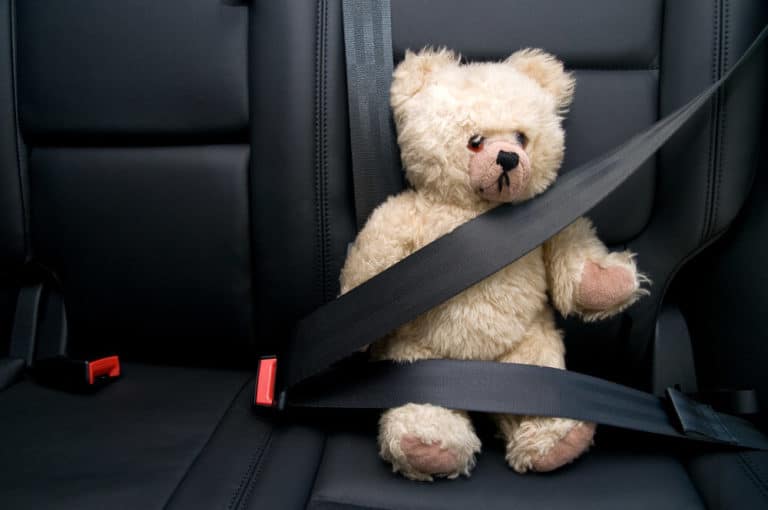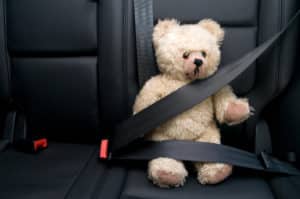 Although they sound similar and contain many similarities, child abuse and child endangerment are two different types of cases in New Jersey. Likewise, criminal charges and child protective services investigations are two distinct types of proceedings. It is important to understand the distinction if you have been accused of child abuse or child endangerment in Elizabeth, Union Township, Roselle, Linden, Westfield, Scotch Plains, Cranford, or another local town in Union County. Then, it is probably a good idea to get in touch with an experienced Union County child abuse defense attorney who can advise you of your rights, defend your innocence, and guide you through the legal process with criminal charges or an investigation by the Division of Child Protection and Permanency, otherwise referred to as DCP&P. Our lawyers have extensive experience providing defense for child abuse allegations and we are here to help you and your family successfully navigate through this difficult time. If you are facing child abuse accusations in Union County, contact us today at (201)-556-1570 or request a free consultation online and a member of our team will get in touch with you right away.
Accused of Child Abuse in Union County, New Jersey
Child abuse is governed by Title 9 and defined as any child who suffers any harm or impairment as a result of the parent's or guardian's failure to exercise a minimum degree of care. Harm can include actual harm, mental or emotional impairment, or exposure to imminent danger. Endangering the welfare of a child is governed by the New Jersey criminal code. The endangering statute consists of two sections. The first part concerns sexual misconduct against a child. The second part involves any other criminal act that may be deemed child abuse or neglect. Moreover, the statute is broken down further into subsections. One subsection relates to parents, guardians, or any other individuals who were caring for the child at the time of the offense. The second subsection concerns any other person who violated the statute.
DCPP Investigations in Union County NJ
Child abuse matters are civil in nature and are investigated by the Division of Child Protection and Permanency. In Union County, the Division has three local offices: Union Central and Union East, which are both located at 65 Jackson Drive, Cranford, NJ 07016, and Union West, which can be found at 200 West 2nd Street in Plainfield, NJ 07060.
This agency is similar to the police. When it receives a complaint, it is required to open an investigation within 24 hours. An investigator is assigned to the matter and the investigation is obligated to interview the parents, question the child, speak to anyone who may have information about the case, and inspect the home. The investigation typically takes a few months to complete. At the conclusion, the investigator makes a decision about whether the complaint is: substantiated, established, not established, or unfounded.
During the course of the case, if the investigator determines that the child may be in danger or, if the parents are interfering, the Division may proceed to court. If the matter goes to the Court, the case will be turned over to the Attorney General's Office, who is responsible for representing the interest of DCP&P in Court.
Charged with Child Endangerment in Union County
If you are charged with endangering the welfare of a child, you are facing criminal charges. The police are responsible for investigating criminal offenses and if they find probable cause to believe that a criminal act was committed, the police will file a complaint. From there, the matter will proceed to court. Unlike child welfare proceedings, where is DCP&P versus the parents, in a criminal action, it is the State or People of New Jersey against the accused. Additionally, the State or People are represented by the Prosecutor's Office, whose office is located at 32 Rahway Avenue in Elizabeth, New Jersey.
Consequences of a Union County Child Abuse or Neglect Finding
The child welfare system is intended to be punitive. It may seem retributive in that, taking away a child from a parent is extremely emotional and painful. Nevertheless, in the legal context, there are no penal consequences, meaning, a parent cannot be sentenced to jail, serve probation, pay fines, or will have a criminal record. The ultimate goal of the child welfare system is to protect children, not punish parents. In fact, the child abuse statute specifically declares that its goal is to provide protection to children who have had serious injuries inflicted upon them by other than accidental means. Indeed, the safety of the child shall be of paramount concern and it is the intent of the legislation to ensure that the wellbeing of innocent children is safeguarded from future harm and the legal rights of children are fully protected.
With that in mind, if a welfare investigation proceeds to court, the Family Judge is vested with the authority to remove a child from the custody of his or her parents, impose supervised parenting time, direct the parents to submit to tests, evaluations, or counseling, or order any other measures to insure the safety of the child. Furthermore, if the underlying investigation is found to be substantiated or established, the parents will be placed on the Child Abuse Registry, which can be viewed by certain agencies that work with children. However, please note, the majority of the public cannot review the registry. Therefore, most people's information will remain confidential and it will not impact their life.
With respect to the endangering statute, as discussed earlier, the statute consists of two sections. One section concerns people who were serving a caretaking role over the child. Under that section, if a person endangers a child while caring for them, they are facing second-degree charges. A second-degree offense subjects the defendant to five to ten years in jail alongside a fine up to $150,000. The other section of the statute relates to any other people who violated the act, meaning, any person who endangered the welfare of a child but did not assume the responsibility of caring for the child. Under this portion of the statute, the accused will be charged with a third-degree charge. As such, he or she could be sentenced to three to five years in jail and may face a fine of $15,000. Lastly, if convicted under either portion of the statute, the individual will have a felony record.
Cranford NJ Child Abuse Defense Attorney to Assist You
If you are in need of legal assistance with allegations by DCP&P, formerly known as DYFS, in Union County, we encourage you to contact our office at (201)-556-1570 for a free consultation with a knowledgeable lawyer who can help.