New Jersey Warrant Defense Lawyers
Representing Clients in Hackensack, Morristown, Newark, Paterson, & Jersey City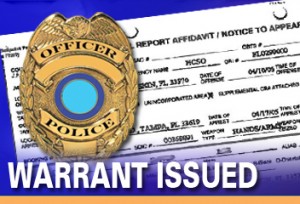 If the State has issued an arrest warrant or a bench warrant for you or someone you love, it is vital to get in contact with an experienced criminal defense attorney as soon as possible. A warrant is a very serious situation and the consequences of not dealing with it, or delaying handling it, can be dire. You need to find a top criminal lawyer who can get out in front of the issue and start the process of defending you in court.
Travis J. Tormey is an experienced New Jersey criminal defense attorney who serves on behalf of clients facing a broad range of indictable and disorderly persons charges in courts across the state. Mr. Tormey has a great deal of experience in Superior Court, where felony-level offenses are adjudicated, as well as Municipal Court, where misdemeanor crimes are heard. His practice concentrates on criminal law, which enables him and the team of attorneys at The Tormey Law Firm, to develop the best approach to each client's defense in pursuit of the best possible outcome.  We are committed to using everything we know and have already accomplished to identify the nuances involved in your case because above all else, we want to win for you. If there is an outstanding warrant for you or a loved one in New Jersey, call us today at (201) 556-1570, for an absolutely free consultation. We have convenient offices in Morristown, Hackensack, Newark, and New Brunswick, and we defend clients throughout New Jersey.
Why is there a Warrant for my Arrest in New Jersey?
There are two impetuses for the issuing of an arrest warrant, both of which involve the signing of a criminal complaint against a defendant. A criminal complaint can be signed by a law enforcement officer or, in a situation known as a civilian complaint, another citizen signs a complaint against a defendant. In the case of a civilian complaint, a judge must determine that there is probable cause for the issuance of such a complaint. Regardless of the initial avenue pursued to obtain a complaint, the sequence of events that follows is essentially identical, as the defendant is arrested, formally charged, and processed.
Processing occurs at the police station in the municipality in which the charges have been filed and involves personal documentation, fingerprinting, and obtaining a photograph, commonly referred to as a "mugshot." Bail conditions are then determined, or the defendant is released on his or her own recognizance, depending on the circumstances of the specific case and the seriousness of the charges. If a defendant is released on his or her own recognizance, or gets out on bail, is subsequently released, and fails to appear on the scheduled court date, a bench warrant will be issued for his or her arrest.
Reasons for Bench Warrants in NJ
A judge can issue a bench warrant for a number of reasons, all of which involve the defendant's failure to comply with some obligation set forth by the court. Listed below are some of the justifications for the issuance of a bench warrant, the most common of which is a defendant's failure to appear at a scheduled court hearing.
Failure to pay an outstanding fine or comply with another court-imposed penalty
Failure to pay child support
Contact our NJ Warrant Attorneys for Defense Help
If the State has issued a bench or arrest warrant against you or someone you love, contact the skilled New Jersey criminal defense lawyers at The Tormey Law Firm immediately at (201) 556-1570. You will be best served by an experienced criminal attorney who can assist you in navigating this process, negotiate with the prosecutor and the court on your behalf, and help you to resolve pending criminal matters. Contact us anytime for a free legal consultation.
Additional Information:
Detention Hearings in New Jersey