What Happens at a Pretrial Detention Hearing in New Jersey?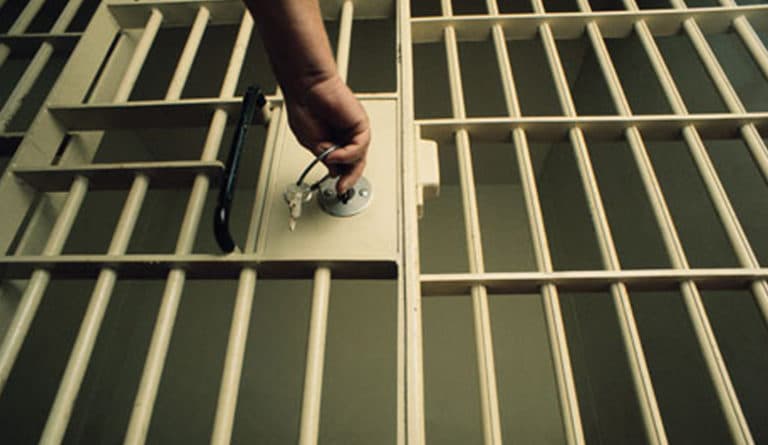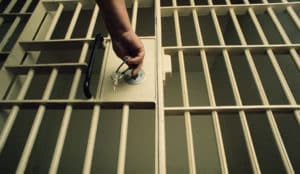 New Jersey passed a constitutional amendment in 2014 allowing certain criminal defendants to be detained without bail. Alongside this amendment, pretrial justice and speedy trial legislation that implemented a risk assessment system also went into effect. The pretrial justice reform—commonly referred to as 'bail reform'—has overhauled the pretrial detention system and decision-making framework from one that was based on the experience and impressions of a judge, to an objective system of risk assessment. So what does the New Jersey Bail Reform Act mean for you and how has it been working since the new system was implemented in January 2017? Continue reading to find out.
If you or a loved one is required to appear for a detention hearing in New Jersey, you should not attend this proceeding without an experienced criminal defense lawyer. Contact The Tormey Law Firm at (201)-556-1570 for a free consultation with a criminal defense attorney who will ensure your rights are protected.
Detention Decisions after Public Safety Assessment (PSA)
When a criminal defendant has a detention hearing, both the prosecution and the defense are entitled to argue for detention or release. In addition to arguments made by the prosecution and defense, the court uses risk assessment tools that are evidence-based. A defendant can only be detained while awaiting trial if a judge finds that no condition or set of conditions would reasonably assure that the defendant will not: fail to appear, threaten public safety, or obstruct the criminal justice process.
To make this determination, the judge will consider the defendant's Pretrial Safety Assessment (PSA) score and Decision Making Framework (DMF) recommendations on detention or release conditions.
A defendant's PSA score is based on a risk assessment in three categories, influenced by certain risk assessment factors:
Failure to appear

Pending charges at the time of arrest
Prior convictions
Prior failure to appear more than two years ago
Prior failure to appear within the last two years

New criminal activity

Age of defendant
Pending charges
Prior violent crime convictions
Prior failure to appear within the last two years
Previous incarceration sentence

New violent criminal activity
Current violent offense

Violent offender under the age of 21
Pending charges
Prior conviction
Prior violent convictions
To generate a recommendation for the detention of a defendant or conditions of release, the Decision Making Framework (DMF) requires the judge to engage in a 10-step process, utilizing the defendant's PSA score for the relevant categories of failure to appear, new criminal activity, and new violent criminal activity, in addition to other factors.
Can I Appeal a Judge's Detention Order?
The PSA and DMF recommendations are tools the judge uses in determining whether to detain a defendant, release them on their own recognizance, or release them with conditions. The judge holds discretion in this determination and will consider the arguments presented by the prosecution and defense. If the judge makes a decision that goes against the recommendation of the risk assessment, the judge must provide an explanation.
A judge's release or detention order may be appealed if the judge abused his or her discretion in reaching the decision. To establish abuse of discretion, the appealing party must show that the judge made the decision without a rational explanation, inexplicably did not following established policies, or reached the decision on a basis that is impermissible.
Is Bail Reform Better or Worse for New Jersey?
After observing these Criminal Justice Reforms in action for over a year, many have begun to weigh in with praise and criticism. Some nearby states are considering implementing similar systems, yet Newark Mayor Ras Baraka has criticized the reform as resulting in dangerous criminals being released back onto the streets. Additional criticism has focused on the financial sustainability of the new pretrial detention system, which places a heavy financial burden on the New Jersey court system.
In a recent appearance before the NJ Senate Budget and Appropriations Committee, Judge Glenn Grant, acting administrative director of the New Jersey courts, said that violent crime had decreased across the state based on data from the NJ State Police. He also noted that the total number of people in jail has decreased by 20 percent, since New Jersey replaced the monetary bail system with a risk-based system.
What to do if you have an upcoming Detention Hearing in New Jersey
If you are required to appear for a pretrial detention hearing in New Jersey, you need an experienced criminal defense lawyer who can effectively argue for your release. At The Tormey Law Firm, our highly skilled attorneys defend clients at detention hearings in Bergen County, Morris County, Essex County, Passaic County, Hudson County, Union County, and throughout New Jersey. Contact us at (201)-556-1570 or online to arrange a free consultation with an NJ pretrial detention attorney.