NJ Domestic Violence Assault Charge Penalties & Defense
"Accusations of domestic battery can be a nightmare in New Jersey, resulting in charges for misdemeanor or felony assault and a restraining order. Know that there are ways to get your case dropped."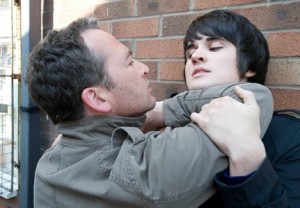 If you have been arrested for assault, battery or criminal domestic violence charges in the state of New Jersey, you probably have a lot of questions about what is going to happen next.  Most criminal defendants fear the lengthy legal process, the potential outcomes, and the pressure of going to trial. The team at the Tormey Law Firm understands that you are worried, scared, and uncertain about your future. We want to empower you with information so that you feel confident in what lies ahead. We believe in being aggressive and proactive in your defense, and we want you to feel secure that you have seasoned legal representation for your case with our domestic violence lawyers. Contact us at (201)-556-1570 now if you would like to speak with a lawyer who can help with your case, starting with a free consultation. Our defense team is available 24/7 to best serve your needs.
How do Assault and Battery Cases Happen in NJ?
When outside influences and internal conflicts affect households that are already strained financially, emotionally or psychologically, domestic violence rises. As people attempt constant juggling of work and kids or face layoffs and losses, tensions rise, often escalating from arguments to scuffles, even physical abuse, when one partner tries to control the other. Often these physical altercations lead to injuries and phone calls to the police. Once the police are called, they are obligated to arrest an apparent abuser who caused bodily injury.
In New Jersey, a victim of domestic violence may file for protection against their offender through the courts. On top of that, the state can prosecute the person who allegedly assaulted the other. If you have been arrested for assault and battery in a domestic violence case, get help defending yourself. The penalties for assault and the consequences of a restraining order in a domestic violence case are serious. You will need the help of an aggressive defense attorney experienced in criminal and family law.
Types of Assault & Battery Charges in NJ Domestic Violence Cases
When it comes to battery charges in New Jersey, simple versus aggravated battery charges are two completely different crimes and carry completely different penalties, though people often mistakenly uses these terms interchangeably. Your attorney should analyze your exact charges when developing their defense strategy. Before you stress about the outcome of your case, make sure you fully understand what you are charged with in the first place.
Simple assault is defined as intentionally or recklessly causing or attempting to cause someone bodily injury, negligently causing injury to another through the use of a deadly weapon, or causing someone to fear serious bodily injury by another's dangerous actions, like wielding a knife or brandishing a gun. A deadly weapon may be a gun, instrument or device used to cause death or severe physical injury or to cause the victim to reasonably fear for their life and limb. Bodily injury includes physical pain, illness or impairment of a body part, while serious bodily injury includes life-threatening injuries, permanent disfigurement, or long-term loss of bodily functions, as in organ damage. Simple assault is one of the 19 crimes listed in the Prevention of Domestic Violence Act as predicate acts of domestic violence.
Aggravated assault is a more serious crime with equally serious punishment to deter someone from inflicting serious bodily harm that risks another's life. Aggravated assault penalties range from fourth degree reckless disregard for another human life when someone injures another with a deadly weapon, to intentionally injuring someone, either a third degree crime or a second degree crime if the abuser showed extreme indifference to another's life, like intentionally shooting a firearm at them with the intention to maim.
What are the Penalties for Battery in New Jersey?
The penalty for assault often depends on the circumstances and assault comes in multiple forms. For example, assault of a law enforcement officer is a fourth degree indictable crime, carrying an 18-month prison sentence and up to $25,000.00 fine, unless the officer was injured, in which case the crime is upgraded to a third degree indictable crime, with a three to five year prison sentence. But assaulting someone during a consensual bar room brawl may be merely a petty disorderly persons offense, which may cost you thirty days in jail.
In the domestic realm, assault is both a crime prosecuted in the criminal courts and an act of domestic violence supporting a restraining order in family court. New Jersey law classifies simple assault, a common domestic violence crime, as a disorderly persons offense, punishable by up to six months in jail and a $1,000.00 fine. As for felony aggravated battery charges, the penal consequences vary as well. If convicted of fourth degree aggravated assault, the defendant abuser is looking at up to 18 months in prison; for third degree, three to five years; and second degree, five to ten years.
What Happens in a Domestic Battery Case in NJ?
The Prevention of Domestic Violence Act not only cites crimes that constitute domestic violence, but also sets forth the protections provided to victims, many of whom are women, but also men and the mentally incapacitated. The top form of protection comes in the form of a restraining order. Restraining orders are important when domestic fights turn into assault and battery, especially if bodily harm results from the assault.
A restraining order is readily available to victims of domestic violence upon showing a judge that they are endangered by the abuser's history of violence. In other words, a victim must convince a judge by a preponderance of the evidence that they have been physically or recklessly harmed by the abuser and their safety is threatened. If convinced, a judge will order a restraining order at a final restraining order hearing. A restraining order keeps the defendant away from the victim and their household upon threat of contempt and possible jail time. Restraining order violations, as when a person subject to a TRO or FRO contacts the victim in violation of the order, lead to disorderly persons offenses or fourth degree contempt crime charges, and a second violation leads to jail time. In addition, a defendant named in a restraining order must surrender their weapons and cannot own or purchase any weapons while the order exists, which could be permanently without an order to vacate the FRO.
Moreover, defendants who are arrested for battery in a domestic violence case are subject to detention hearings to determine whether they will be released or stay in jail pending the outcome of their criminal case. Since New Jersey's bail reform eliminated monetary bail release, the detention hearing applies to serious crimes and domestic violence crimes no matter the circumstances. Upon arrest, the defendant spends 24 hours in jail or longer, waiting for the next hearing date to determine whether the defendant is a public safety hazard and should be kept in jail, released, or released with a no contact order to protect the victim.
Whether you are held or arrested and released after being charged with battery in a domestic violence situation, you are then faced with the uphill battle of fighting the case. This may be necessary in both criminal court and the Superior Court, Family Division in the county where the victim or the state filed a restraining order against you. New Jersey takes the issue of domestic violence very seriously, and the penalties are severe. This is why it is crucial to hire an experienced domestic violence lawyer at the very beginning of your case. NJ domestic violence cases, like those around the nation, are often "he said/she said," and this creates a very good opportunity for your attorney to build a successful defense.
How can I get Domestic Violence Battery Dismissed?
Domestic violence incidences result in many pitfalls within the criminal and family law court systems for the defendant. An attorney familiar with the dual court systems can help avoid the trumping up of charges against you by first challenging the plaintiff's evidence at the hearing to finalize the restraining order. They can also challenge any irregularities in the arrest to get the charges dismissed and argue for your release at a detention hearing, proving you are not a public safety risk or a risk to the plaintiff. Finally, a good attorney can negotiate sentencing options for criminal assault, providing the best evidence in your favor to sway a judge's sentencing decision.
All lawyers are not created equal. Far too often, some attorneys will pressure their clients to accept less-than-ideal plea deals in these cases because they do not want to waste time and energy on a difficult or complex case. A good attorney will fight for you and always exhaust every available option to get you the best outcome possible. 
If you have been charged with assault, battery, or criminal domestic violence in New Jersey, the Tormey Law Firm is here to be your legal partner and advocate.
Convictions for crimes considered to be violent, or threatening of violence, can have a lasting impact on your life. Not only are you facing jail time and fines but you could also be labeled as a convicted violent felon, a stigma that could affect your ability to work, volunteer, or even live in certain areas. Don't waste another second and let the situation get worse. If you have been accused of assault and battery in a domestic violence case, contact an attorney at The Tormey Law Firm who will fight for your life. If you would like to know more about how we can help you, contact us today for a free consultation. (201)-556-1570.