Obstruction of Justice in NJ: N.J.S.A. 2C:29-1
What is Obstructing the Administration of Law? Penalties for Obstruction Charges in NJ?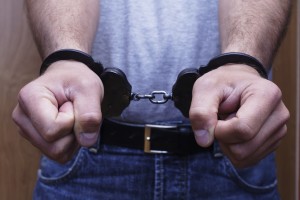 When dealing with the police, some people believe that the scope of their rights expands further than in reality. At no point, no matter how intrusive, does an individual have a right to interfere with a law enforcement officer's duty in New Jersey. The state could see a gross interference as an obstruction of justice– a crime that could potentially result in incarceration and a criminal record. If you have been charged with obstruction of justice in New Jersey, it is imperative to speak with an experienced criminal defense lawyer about the charges and penalties you face, as well as how you can possibly beat these charges. The attorneys at The Tormey Law Firm concentrate entirely on criminal defense in NJ, which has prepared us for the most challenging legal battles. Our lawyers have spent time in the Prosecutor's seat, in the Attorney General's Office, and assisting judges on the bench. Having learned the nuances of New Jersey criminal law, we devise a tailored defense strategy in each case to deliver superior outcomes. For a free consultation with an experienced attorney about your obstructing the administration of law charges in NJ, contact us now at (201)-556-1570.
Obstructing the Administration of Law in New Jersey
In New Jersey, any time an individual interferes with an official's administration of law, the state could consider the act worth of the charge obstruction of justice. Although the charge may be broad, the courts interpret the charge as an attempt to interfere with a law enforcement officer's job.
According to the New Jersey statute N.J.S.A. 2C:29-1, obstruction of justice is considered the following:
"A person commits an offense if he purposely obstructs, impairs or perverts the administration of law or other governmental function or prevents or attempts to prevent a public servant from lawfully performing an official function by means of flight, intimidation, force, violence, or physical interference or obstacle, or by means of any independently unlawful act."
What is considered obstruction in NJ?
New Jersey courts determined that words or regular movements that are not a crime of their own are not enough to warrant charges for obstructing the administration of law. According to the statute, "flight, intimidation, force, violence, physical interference, or independently unlawful acts" are the actions that courts consider to be chargeable offenses for obstruction, with associated legal penalties.
For a prosecutor to obtain a conviction for obstruction, they must prove beyond a reasonable doubt that the defendant took affirmative actions to prevent the officer from accomplishing his government duty purposefully. Hence, if law enforcement is doing something unlawful, the prevention will not be considered obstructing. However, the state can pursue a charge of obstruction by omission. If your lack of compliance or "not doing anything" gets in the way of an officer's proper duty, the state will likely see this conduct as a violation of N.J.S.A. 2C:29-1.
What happens if the officer was off duty? 
Fortunately, the statute only applies if an individual was interfering with an official duty of government. Society has recognized that some officers of the law act outside of the scope on certain occasions. That misconduct is one of the reasons why our seasoned criminal defense attorneys fight against injustice. If you or a family member believe that an officer arrested you while not performing official duties, our team of lawyers can help with your defense.
Penalties for Obstruction of Justice in New Jersey
Depending on the circumstance and the set of facts, the state may charge an individual with a disorderly persons offense – the equivalent of a misdemeanor – or an indictable crime – akin to a felony in other jurisdictions. Usually, a charge for obstructing the administration of law is a disorderly persons offense or a petty disorderly persons offense, which carries a maximum $1,000 and 6 months in jail, or a $500 fine and 30 days in jail, respectively.
However, if a person purposely obstructs the investigation or prosecution of a crime, the state may charge the individual with a fourth degree indictable offense, which entails a maximum of 18 months incarceration and $10,000 fine.
Further, if the actor purposely obstructs justice and knows he has been charged or is liable to be charged with a crime of the second degree or greater, then the person may be charged with a third degree crime for obstruction, which holds a prison sentence between three (3) and five (5) years with a $15,000 fine. If the person is liable for a third degree crime, then the obstruction charge would be graded as a fourth degree crime.
Arrested for Obstruction in NJ?
If you or someone you love is facing obstruction of justice charges (aka obstructing the administration of law), contact The Tormey Law Firm for immediate assistance. Our team of skilled New Jersey criminal defense lawyers are ready to begin building your best defense. We have several convenient office locations, including in Morris County, Bergen County, Essex County, Camden County, and Monmouth County, so can we serve clients throughout New Jersey. Simply call (201)-556-1570 or contact us online for a free consultation.