New Jersey Xanax Charges
Defending Charges for Xanax Possession, Distribution, Fraud, Forgery, & Intent to Distribute in NJ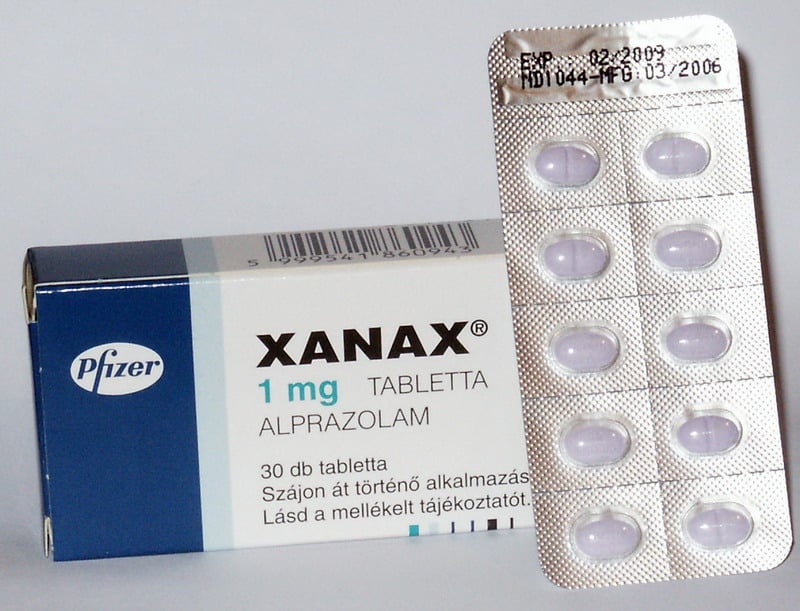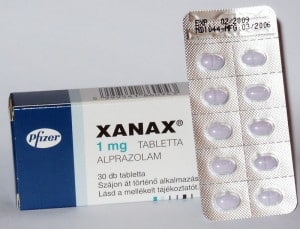 Xanax, scientifically known as Alprazolam, affects brain chemistry and is used to help people who struggle with feelings of anxiousness. Doctors prescribe Xanax for patients with anxiety disorders, panic disorders, and anxiety caused by depression. According to the surgeon general, Xanax can cause many side effects, some of which include drowsiness, memory impairment, weight gain, weight loss, blurred vision, and muscle twitching. Further, strong medications like Xanax alter brain function and can cause damage to the liver.
In New Jersey, Xanax is a valid and legal prescription drug that a patient can only obtain from a licensed physician. Because Xanax has a high tendency to cause chemical dependence, it is a crime to obtain or possess Xanax outside of the authorized method of a medical prescription. When prescription drugs like Xanax are used without a doctor's supervision or a valid prescription, a person may be charged with a serious criminal offense for possession of Xanax. Depending on the amount of Xanax involved in the specific offense, an individual may also face charges for possession of Xanax with intent to distribute. Sometimes, Xanax addiction causes people to act outside of their norm to obtain more of the drug. For example, the need for Xanax may lead to illegal behavior such as stealing, prostitution, prescription fraud, prescription theft, and forgery.
If you have been charged with a Xanax offense in New Jersey, it is imperative to find an experienced lawyer who can protect your rights. At The Tormey Law Firm, our highly skilled criminal defense attorneys fight charges for Xanax and other prescription drugs throughout New Jersey. With several convenient offices located in Hackensack, Morristown, Newark, New Brunswick, and Middletown, we serve clients in Bergen County, Morris County, Essex County, Camden County, Monmouth County, and across the state. To speak with a knowledgeable criminal defense attorney about your Xanax charges in NJ, contact us today at (201)-556-1570 or fill out our online form.
What are the penalties for Xanax in New Jersey?
Distributing Xanax illegally can bring harsh consequences. Some of the potential penalties for dispensing or intent to distribute Xanax in New Jersey include the following:
Being found under the influence of Xanax without a prescription, failing to turn it over to a police officer, or carrying the drug in a container other than the one it was originally delivered in, or possessing 4 or fewer Xanax pills for personal use without a valid prescription – Disorderly Persons Offense; up to six (6) months in the county jail and a fine of up to $1,000.
4 or fewer Xanax pills without a valid prescription with intent to distribute – Fourth Degree Xanax Offense; up to 18 months in state prison and a fine of $10,000.
Between 5 and 99 Xanax pills – Third Degree Xanax Offense; 3 to 5 years in NJ State Prison and a fine of up to $200,000.
100 or more Xanax pills with intent to distribute – Second Degree Xanax Offense; 5 to 10 years in New Jersey State Prison and a fine of up to $300,000.
Can I get pulled over for driving with Xanax in my system?
Just like other powerful prescription medications, Xanax can be dangerous to drivers while under the influence. Many abusers mix the drug with alcohol to magnify its effect, leading to reduced judgment and impaired driving. Under New Jersey law, it is illegal to operate a motor vehicle under the influence of drugs that affect the central nervous system. If an officer pulls you over and they discover that you are under the influence of Xanax, the state may arrest you and file charges for Driving Under the Influence (DUI).
Even though law enforcement cannot reasonably determine the influence of a specific prescription drug, such as Xanax, many operators who abuse Xanax drink alcohol to strengthen the effect – a sight an officer can easily identify. Normally, an officer who suspects a driver to be under the influence of a narcotic other than alcohol asks for the assistance of a Drug Recognition Expert (DRE). The DRE will ask questions about drug history, examine for physical symptoms, and conduct other tests to determine the presence of any drug that could suppress the central nervous system. If the DRE cannot conclusively determine the drug, and there is sufficient evidence to indicate impaired driving, the police may arrest you and ask for a urine sample. If an officer asks for a urine sample, make sure to ask for an experienced criminal defense attorney to advise you of your rights.
I was arrested for Xanax in NJ. What can I do?
The first step is to hire an experienced New Jersey criminal defense lawyer who can thoroughly evaluate your case and begin developing a defense strategy. Depending on the circumstances of your case, a seasoned attorney may be able to have the charges downgraded, help you enroll in a diversionary program such as conditional discharge or Pre-trial Intervention (PTI), or find a hole in the State's case that provides grounds for a dismissal. For more information about your Xanax charges and possible defense options, contact The Tormey Law Firm at (201)-556-1570. One of our skilled NJ prescription drug attorneys is available immediately assist you.