Need Lawyer for Bail Motion in New Jersey?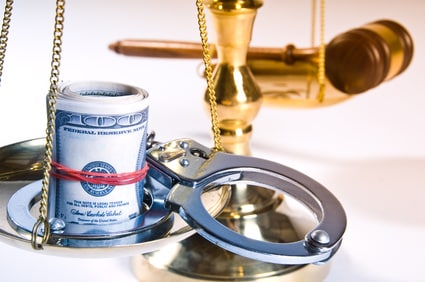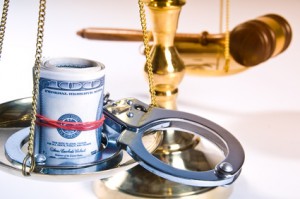 Do you need an attorney for a detention motion hearing in New Jersey? We can help.
Travis J. Tormey is an experienced defense attorney who serves on behalf of clients facing a vast array of charges, ranging from arson to aggravated assault. With centrally located offices in Hackensack and Morristown, he appears in courts throughout Northern New Jersey, including Fair Lawn, Westwood, and Fort Lee. Having represented clients in such a wide variety of cases, Mr. Tormey has a great deal of experience in Superior Court, where felony-level offenses are adjudicated, as well as Municipal Court, where misdemeanor crimes are heard. Mr. Tormey's practice concentrates on criminal law, which has facilitated him in developing a breadth of knowledge in the area of criminal defense. This repository of information regarding New Jersey law enables him to identify the nuances involved in each case and thus, to best represent his clients. In fact, Mr. Tormey has been cited as a legal resource in a number of publications, including The Daily Record and The Bergen Record, as well as the AOL News. Feel free to contact him at his office at (201) 556-1570, as he provides free legal consultations.
Detention Hearings in New Jersey
All issues regarding bail in criminal cases in New Jersey are addressed under Court Rule 3:26. Subsection 3:26-2(c) of this rule stipulates that the court must review a defendant's bail no later than one day after it is set, provided that it is not a Saturday, Sunday, or legal holiday. Further, according to subsection 3:26-2(d), defense council is entitled to file a bail reduction motion which must be heard by a Superior Court Judge in the county in which the case is venued no later than seven days after it is made. Notably, the filing of a bail reduction motion is an entirely different court procedure than the initial bail review.
When the attorney representing a defendant files a bail reduction motion on his or her client's behalf, the motion is then heard by a judge who will consider the defense's argument as to why the circumstances of the specific case warrant a reduction in the initial bail amount set by the court. The prosecuting attorney assigned to the case is also entitled to present arguments disputing the defense's motion at this time. Before making a final determination at a bail reduction hearing, the presiding judge will consider the applicable bail guidelines, the current bail amount, and a variety of other pertinent factors, including:
The nature and degree of the charges
The defendant's prior criminal record (if applicable)
The defendant's reputation in the community
The defendant's connections to the community, such as property ownership, familial relationships, employment, etc.
The defendant's likelihood and ability to flee if released on bail
In specific cases in which the prosecution and the defense can reach some agreement as to a lower bail amount, the judge will generally consent to the imposition of this reduced amount.
Need Attorney for Detention Hearing in NJ
If you or someone you love is in need of a bail reduction motion, contact Travis J. Tormey today to find the help you need. With extensive experience arguing these motions and a great deal of success in reducing bail amounts for his clients, Mr. Tormey is well-equipped to handle these proceedings and will help you to navigate this stressful process. Contact his offices anytime at (201) 556-1570 for a free consultation.