Effects of Intoxication on 4 Body Systems: Why You May be Charged with DWI in New Jersey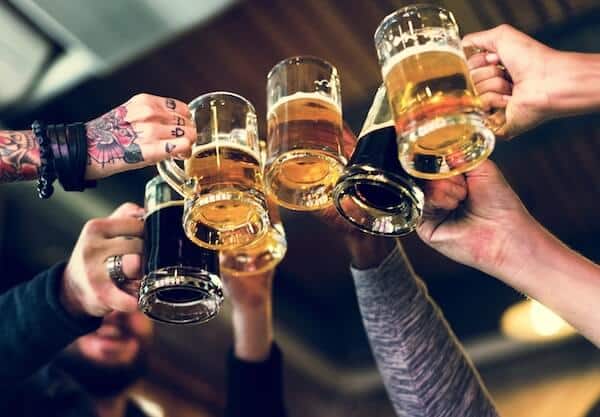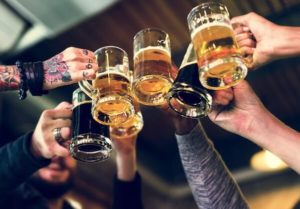 Drinking alcohol is considered an enjoyable, relaxing, often social experience for countless people in New Jersey. If you consume wine or liquor as a regular or even occasional part of your life, you probably know its effects on the way you feel while drinking and afterward. However, you may not be aware of how alcohol is processed in the body and the way it affects your major systems. It is important to understand alcohol's impact on your physiology in order to prevent a fun night from becoming a nightmare because of a DWI. So many drivers find themselves arrested and charged with DWI simply because they can't accurately assess their blood alcohol content (BAC).
The Science of Alcohol Intoxication
When you drink alcohol, it is absorbed directly into the blood. Unlike food, there isn't a digestive process where alcohol is processed in your stomach before entering your bloodstream. This is why even a few minutes after taking your first sip, you start to feel alcohol's effects. Keep this in mind if you plan to drive soon after drinking. You may feel fine and then begin feeling "buzzed" once you've started driving.
How does science define intoxication? Intoxication is defined as the the state in which a person's mental and physical abilities are impaired by alcohol or another substance. Intoxication is typically expressed as a percentage, known as blood alcohol concentration (BAC).
You may know the legal limit for intoxication in New Jersey is 0.08%, which can be tested with a breathalyzer, a blood test, or a urinalysis. In most DWI cases, police officers use the standard breath testing device in New Jersey, the Alcotest 7110 manufactured by Draeger. If you are suspected of operating a motor vehicle with a BAC of 0.08% or higher, an officer may ask you to submit to a breath test (aka. blow into the machine). Under New Jersey's Implied Consent Law, you implictly agree to take a breath test – if an officer has reasonable belief that you are driving intoxicated – by operating a motor vehicle on a roadway in this state.
How Alcohol Affects Your Body
It is common knowledge that alcohol can affect your level of self-control, your judgment, and your behavior. It also significantly affects the four main systems in your body: your cardiovascular, nervous, digestive, and excretory systems. Here's an overview of what intoxication does to each of these systems:
Cardiovascular system: blood flows away from the internal organs toward the surface of the skin, lowering your core body temperature. Your heart rate and blood pressure increase.
Nervous system: the activity in your brain slows down, making everything else slower as well. Your reflexes are delayed, you're less coordinated, sensations are weaker, and perception is fuzzy.
Digestive system: too much alcohol in your stomach may cause you to throw up.
Excretory system: your kidneys produce more urine and you begin urinating more frequently, which may lead to dehydration.
When you see what alcohol does to the body, it is clear why intoxication can lead to impaired driving. When operating a car, interacting with the road and responding to other drivers is essential. You may not even notice your diminished capacity while driving under the influence of alcohol. The problem is: a sober police officer in search of drunk drivers will.
Facing DWI Charges in NJ?
If you do find yourself charged with a DWI in New Jersey, the penalties you face are severe. Depending on your BAC at the time of the offense and the number of prior DUI convictions you have (if any), you may lose your driver's license for anywhere from 3 months to 10 years. Presenting an effective defense to DWI charges in New Jersey is your only chance of avoiding license suspension, heavy fines, and the other consequences if you're found guilty. New Jersey does not allow negotiated pleas in DWI cases, nor does the state offer hardship licenses to DWI offenders.
Your greatest asset when confronting a DWI is an experienced DWI defense lawyer. For more information and a free consultation with an accomplished New Jersey DWI attorney, contact The Tormey Law Firm at (201)-556-1570. You can also check out some of our DWI Defense Strategies in our video series with firm founder and Alcotest Certified DWI lawyer Travis J. Tormey.