10-Year Step Down Rule for DWI in NJ
How does a Past DUI Affect my Current Case in NJ?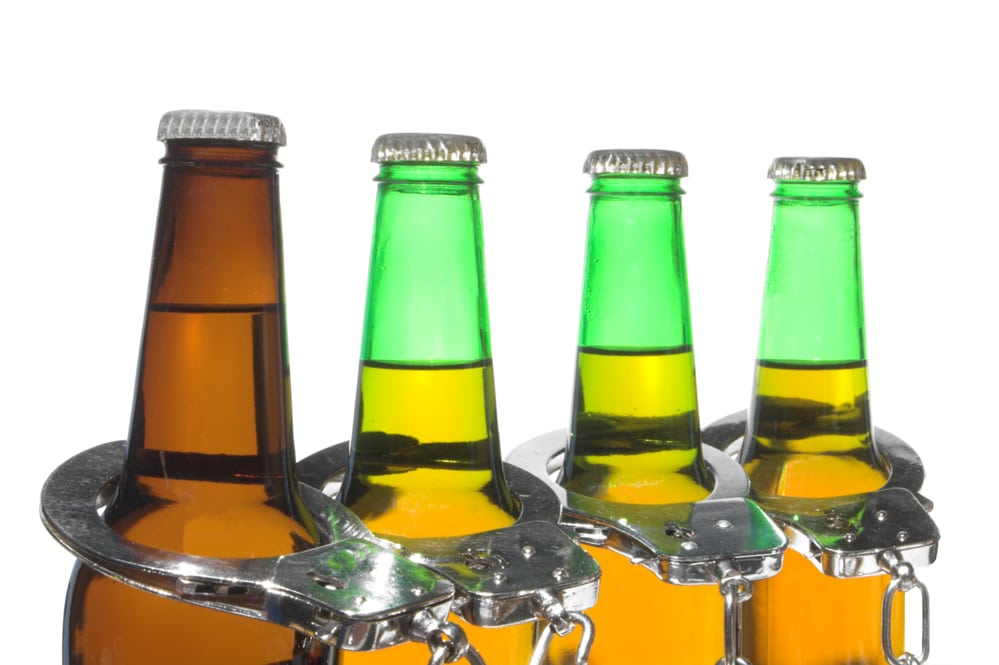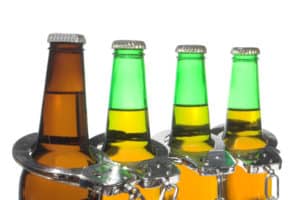 A DUI conviction serves as a wake-up call for many people, particularly for young people and others who have never had prior brushes with the law. For some, a DWI conviction will represent their first and only offense. Not always, though. Sometimes, you wind up getting a second or third DUI, or even more. Unfortunately, the penalties for each subsequent offense increase dramatically based on the number of prior DUI convictions you have sustained. However, there is a rule known as the 10-year step down that may represent a viable option to get your DWI offense reduced. Here is how a previous conviction for DUI charges can affect your current DWI case in New Jersey. If you have been charged with drunk driving and you have been convicted in the past, contact our experienced NJ DUI lawyers today at (201)-556-1570 for a free consultation about your specific situation.
Penalties Worsen if You Have Prior DWI Convictions in New Jersey
A conviction for a first time DUI carries serious penalties, and those penalties escalate quickly the more DUIs you pick up, as discussed below. A first offense carries up to 30 days of jail time, penalties and fines from $250 to $400, other surcharges and fees that can exceed $500, a license suspension for several months to a year and, depending on the facts of your offense, required installation of an ignition interlock device on your vehicle for six months to a year, which can also be expensive. You will also likely have to complete a substance abuse assessment and attend days of mandatory alcohol education classes at the Intoxicated Driver Resource Center (IDRC). Independent of court-imposed penalties, you will also have to pay much higher car insurance premiums, which can be expensive.
A second DUI conviction is even worse. You can face 90 days in jail, fines ranging from $500 to $1000, license suspension for up to 2 years, along with additional penalties like required installation of an ignition interlock device, weeks of required community service, additional fees and surcharges, and more. Losing your license and spending 90 days in jail can make it difficult to keep your job, and losing your license for 2 years can make it hard to get to work, manage childcare responsibilities, and deal with the requirements of your daily life.
As you might expect, consequences become harsher for a a third conviction. Your jail time exposure increases to 180 days. Fines and penalties can total $1000. Even worse, you face license suspension for a whopping 10 years. You are also forced to deal with court-imposed additional penalties and conditions, including installation of an ignition interlock device, alcohol education courses, and additional surcharges and fees. Fourth and subsequent DUI convictions carry the same consequences as third time convictions, although you are more likely to have your license completely revoked in these cases as well.
Ten Year Step Down may Help Reduce Your NJ DUI
Given the rapidly escalating penalties applicable to second and subsequent DUI convictions, you may be happy to hear that New Jersey law has a "step down" provision that may reduce your current DWI to one lesser offense if the prior conviction occurred 10 or more years ago. Essentially, the 10-year step down will count a third DUI as a second, and a second DUI as a first when it comes to the potential penalties, provided that the earlier DUI took place over ten years before the date of the current DWI charge you are facing. The section of the NJ DWI law that explains this (§ 39:4-50(3)) states:
"A person who has been convicted of a previous violation of this section need not be charged as a second or subsequent offender in the complaint made against him in order to render him liable to the punishment imposed by this section on a second or subsequent offender, but if the second offense occurs more than 10 years after the first offense, the court shall treat the second conviction as a first offense for sentencing purposes and if a third offense occurs more than 10 years after the second offense, the court shall treat the third conviction as a second offense for sentencing purposes."
This means that if you were convicted of driving under the influence as a younger person and haven't had any convictions for at least 10 years, you could reduce the possible consequences of your second DWI charge from a 2 year license suspension, to between 3 and 7 months of losing your license, avoid mandatory jail time, and benefit from the additional avoidance of harsher punishments. This would apply in the same way to reduce third DUI penalties to those for a second.
Consult an Experienced NJ DUI Attorney to Discuss Your Options
If you have been arrested for driving under the influence and it's not the first time, you are in need of more help than a person who has never been in your predicament before. Fortunately, there are things you can do to successfully defend DUI charges and potentially other options like a ten-year step down. You should consult a knowledgeable New Jersey DUI attorney about your specific circumstances to see if you may be eligible for a step down. Our team is available around the clock to assist you. Contact us online or call (201)-556-1570 for a free consultation.